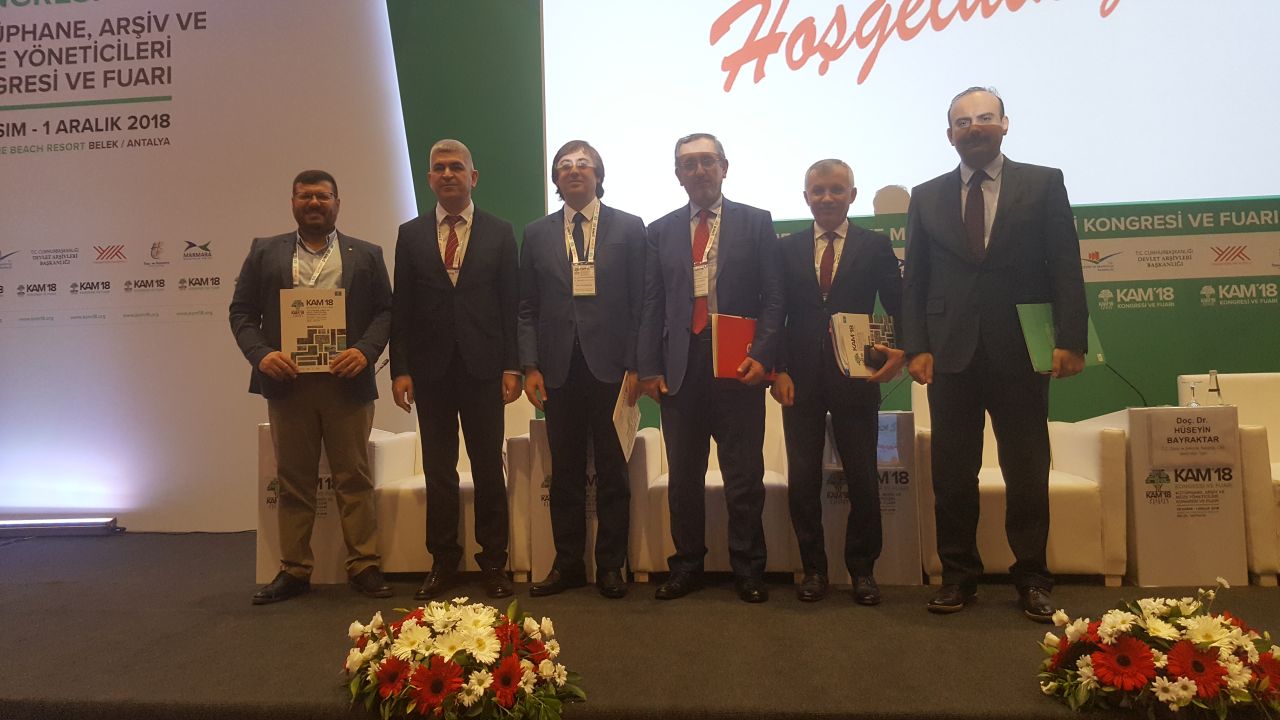 Turkish Republic of Northern Cyprus has been represented at KAM'18 Library, Archive and Museum Management Congress, which was organised by the TR Ministry of Culture and Tourism General Directorate of Libraries and Publications, by Head of Department of Innovation and Information Management of Near East University and Knowledge Management Research Centre (NEU-KMRC) Prof. Dr. Mustafa Sağsan.
According to the press release issued by the Directorate of Press and Public Relations of Near East University, Prof. Dr. Mustafa Sağsan attended the Congress that was held in Belek, Antalya with the theme "National Information Policy" as a Members of Science and Executive Boards and was the Session Moderator of the session titled as "Corporate Information Policy, Legislation, Infrastructure and Inventory"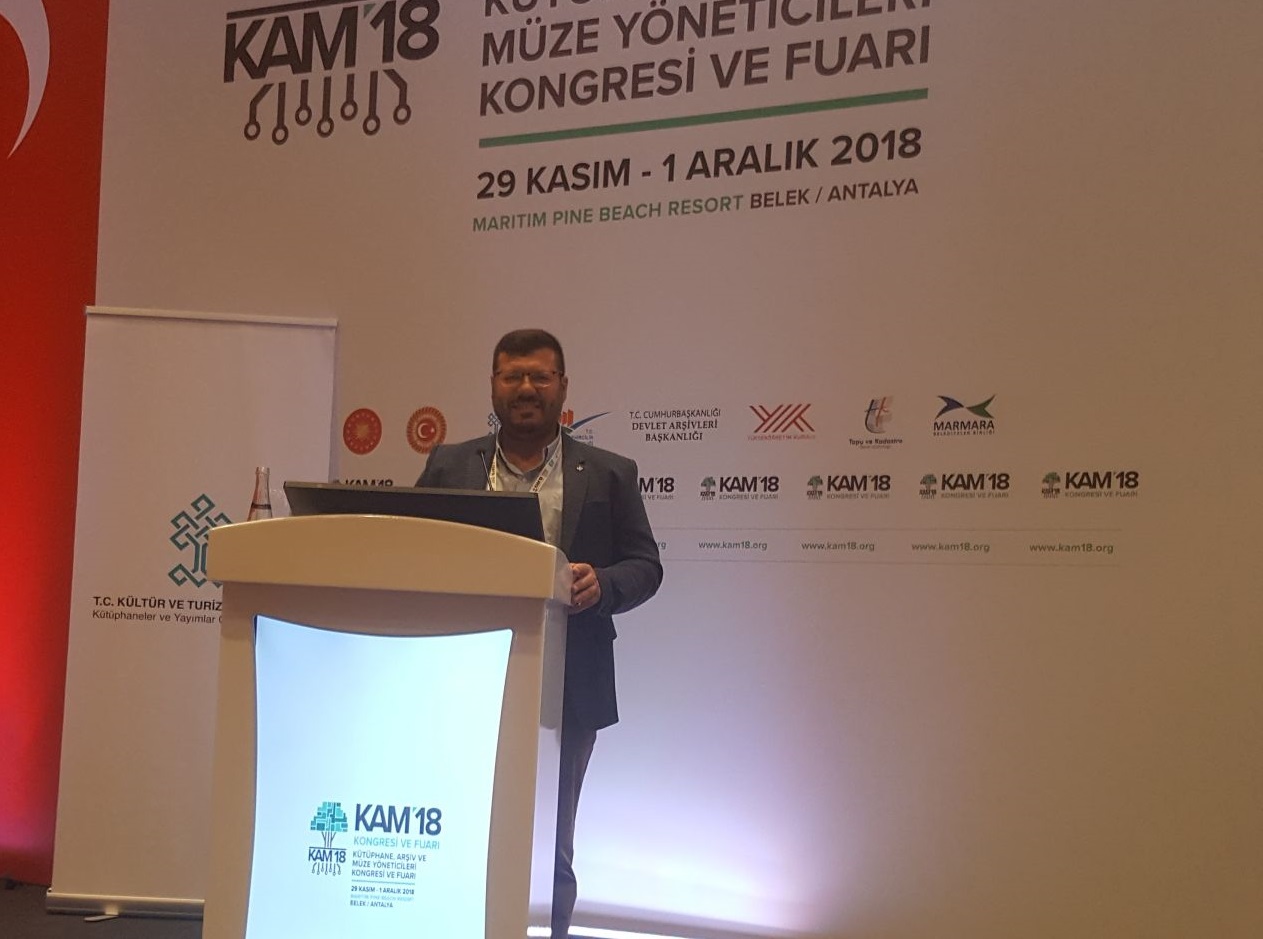 It was pointed out that during the congress, Vice President of the State Archives of TR Presidency, President of Grand National Assembly of Turkey Library and Archive Services, Deputy Director General of TR Ministry of Environment and Urbanization Geographical Information Systems, and President of the Association of Museums made presentations regarding their institutions and provided information.
Prof. Dr. Mustafa Sağsan: "There is a big difference between knowledge and information…"
In 2001, Prof. Dr. Sağsan stated that he wrote his master thesis on national information policy in Turkey for the first time. He added that as a new beginning, the congress was very productive and beneficial in terms of the political management of public information.
Therefore, it is necessary to establish an urgent cooperation platform between public institutions for the formation of national information policy. Moreover, he suggested that institutions should increase interoperability for data and information sharing. Additionally, Prof. Dr. Sağsan stated that these suggestions acted as a 'roadmap' to KAM'19 and emphasised that there was a need to be aware of the deep meaning difference between knowledge and information.