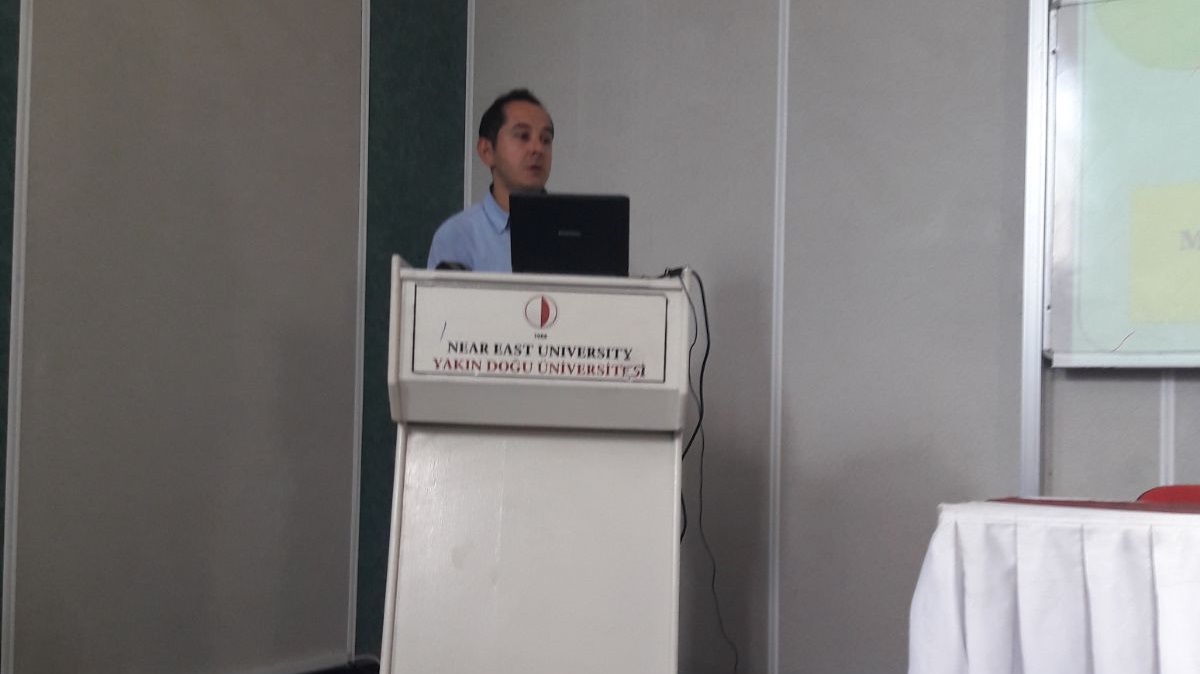 Within the scope of Tuesday Conferences of the Faculty of Theology hosted Professor. Dr. Ali Ayten, Professor of Marmara University.
Prof.Ali Ayten; "In West, religion has emerged as a field of expertise in relationw ith health as a religious/spiritual counseling".
According to the press information issued by the Near East University Directorate of Press and Public Relations, Dean of the Faculty of Theology, Prof. Dr. Mehmet Mahfuz SÖYLEMEZ and Prof.Dr. Ali Ayten, who was followed with interest by the students of the faculty, talked about "What the theologians should know about Religion-Health relations". Prof. Dr. Ayten said at the conference, "Psychology and psychiatry have taken many different forms in the contribution of religion and spirituality to health. Especially since the 1980s, studies have been increasing in this regard with the emergence of positive psychology that has gained momentum in this field. Often, studies have focused on the role of religion in protecting and preventing mental and physical illnesses, as well as on the treatment of diseases and the contribution of religious and spiritual values in the process of healing. In this context, religion / spiritual counseling and care in the West has emerged as a field of expertise in connection with the relationship of health. "
Prof. Dr. Ali Ayten said that "Preliminary break-up will be the main contribution of religious officials to provide support to individuals from psychiatry and psychology specialists"
Prof. Dr. Ayten also said, "There are some things in Turkey that need to be learned as part of the training of the theologists studying in the field, It is important that the theologians and the various institutions should fulfill their duty to provide moral support and to inform the religious and health-related issues that they will encounter while serving as religious educators in the society and direct people to the right health resources. Particularly, in the case of mental disorders, the stigma and prejudice will be broken and the individuals will be supported by psychiatric and psychological specialists. This seems to be important for the individual's health as well as for the quality of religious life. This talk focuses on what a therapist should know about the relation of religion and health. " Said.
Prof. Dr. Mehmet Mahfuz Söylemz, Dean of Faculty of Theology, said that the subject of next Tuesday Conference will be "To Be A Scientist In The 21st Century" and the speaker will be Prof.Dr.Mustafa Doğan Karacoşkun from Kilis University .