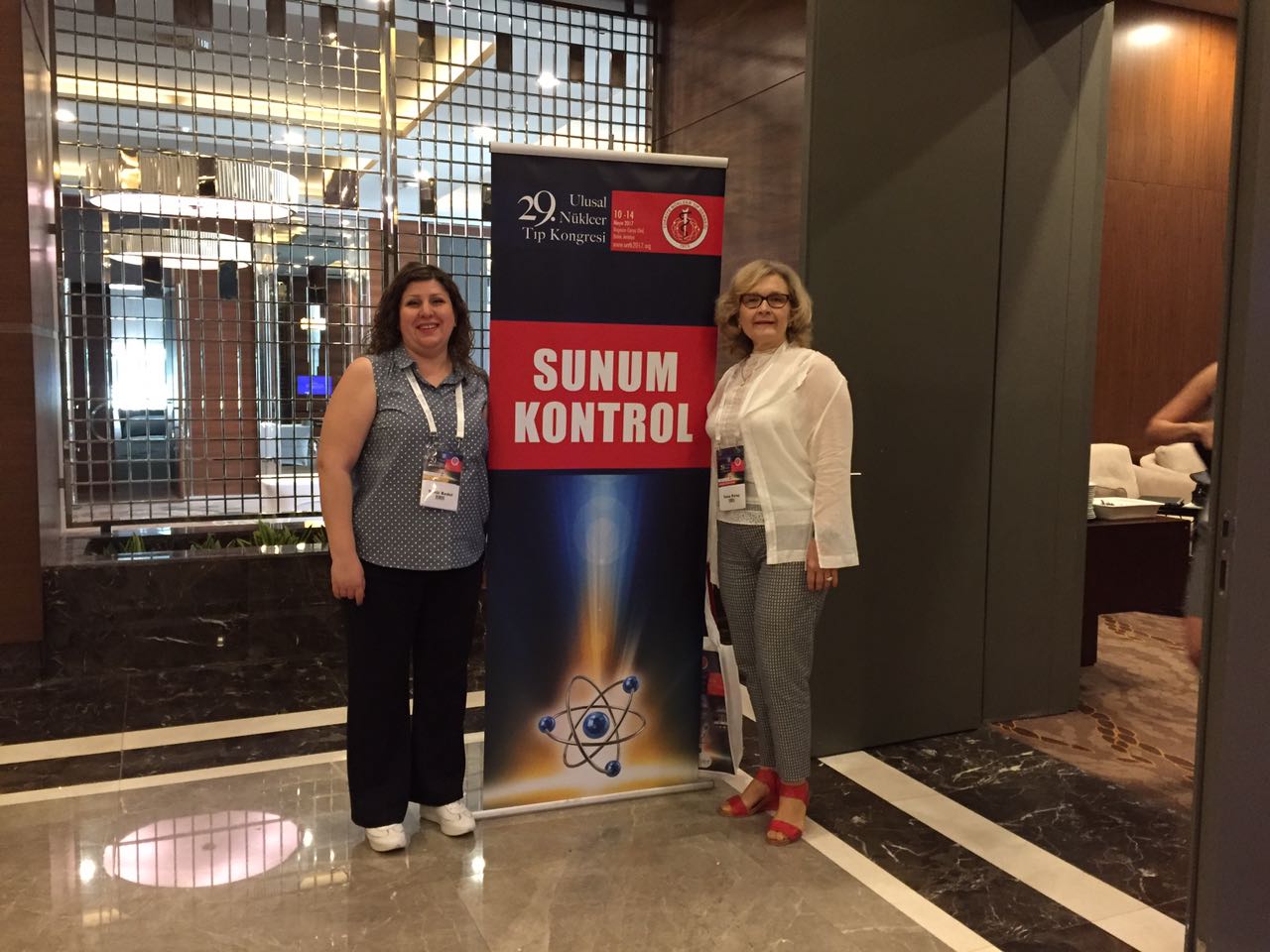 Near East University Faculty of Medicine represented by faculty members Prof. Dr. Suna Kıraç and Assist. Prof. Dr. Deniz Bedel at 29th National Nuclear Medicine Congress held in Antalya between 0 – 14 May 2017.
During the congress, important information on gamma camera quality control and radiation measurements used in scintigraphic procedures was delivered during the technical sessions. In the clinical sessions, novelties and important issues that should be known in routine practice were discussed .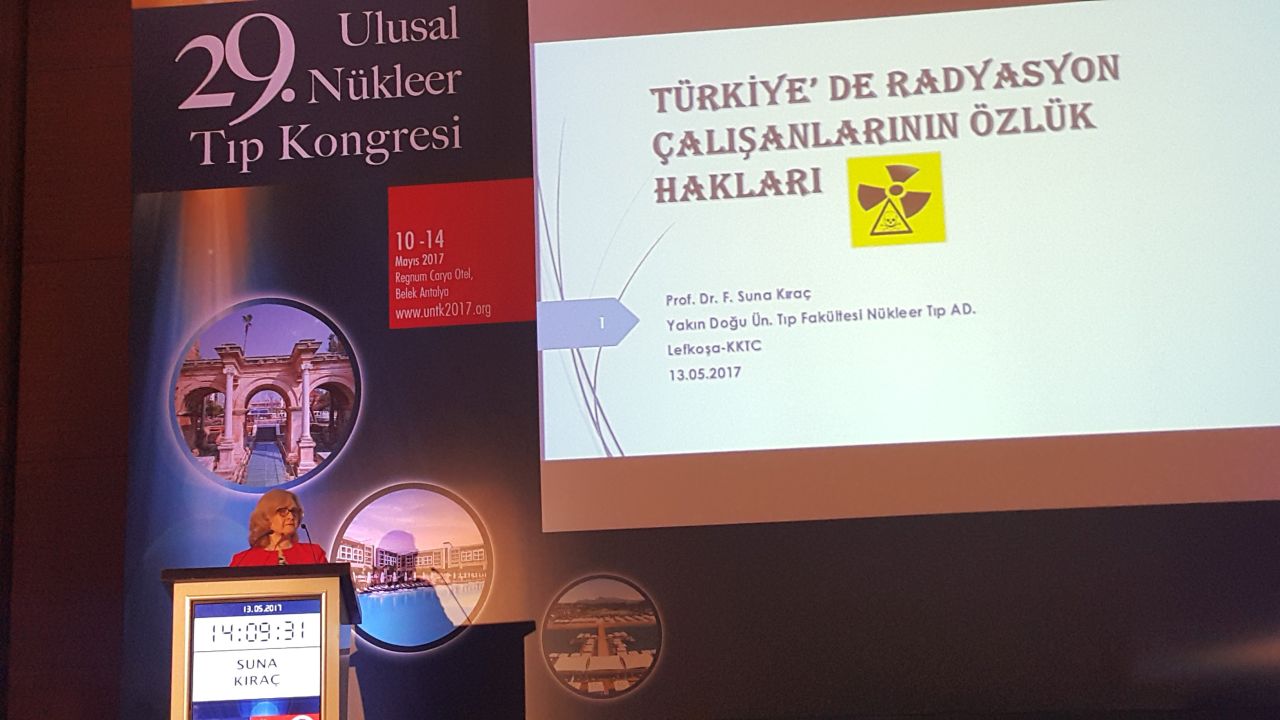 According to the information provided by the Press and Public Relations Directorate of the Near East University, case-based interactive discussion sessions were held on the basis of patient samples and teranostatic approaches that provide the opportunity of imaging and treatment of targeted radioactive substances that have recently gained importance in oncologic cases. The clinical experience of the participants shared and radiopharmaceuticals which are not produced in Turkey found to be important and guiding factors in developing the nuclear medicine in our country.
In the congress, where the latest technological systems PET / CT and PET / MR training programs were held, clinical use areas of these systems, evaluation of the images, reporting, reasons of error and similar issues were also discussed.
The role of F-18 FDG BET / CT imaging in the detection of common abdominal foci and the 'Increased F-18 FDG Involvement in the Penile Shaft' e-posters were presented by the Near East University.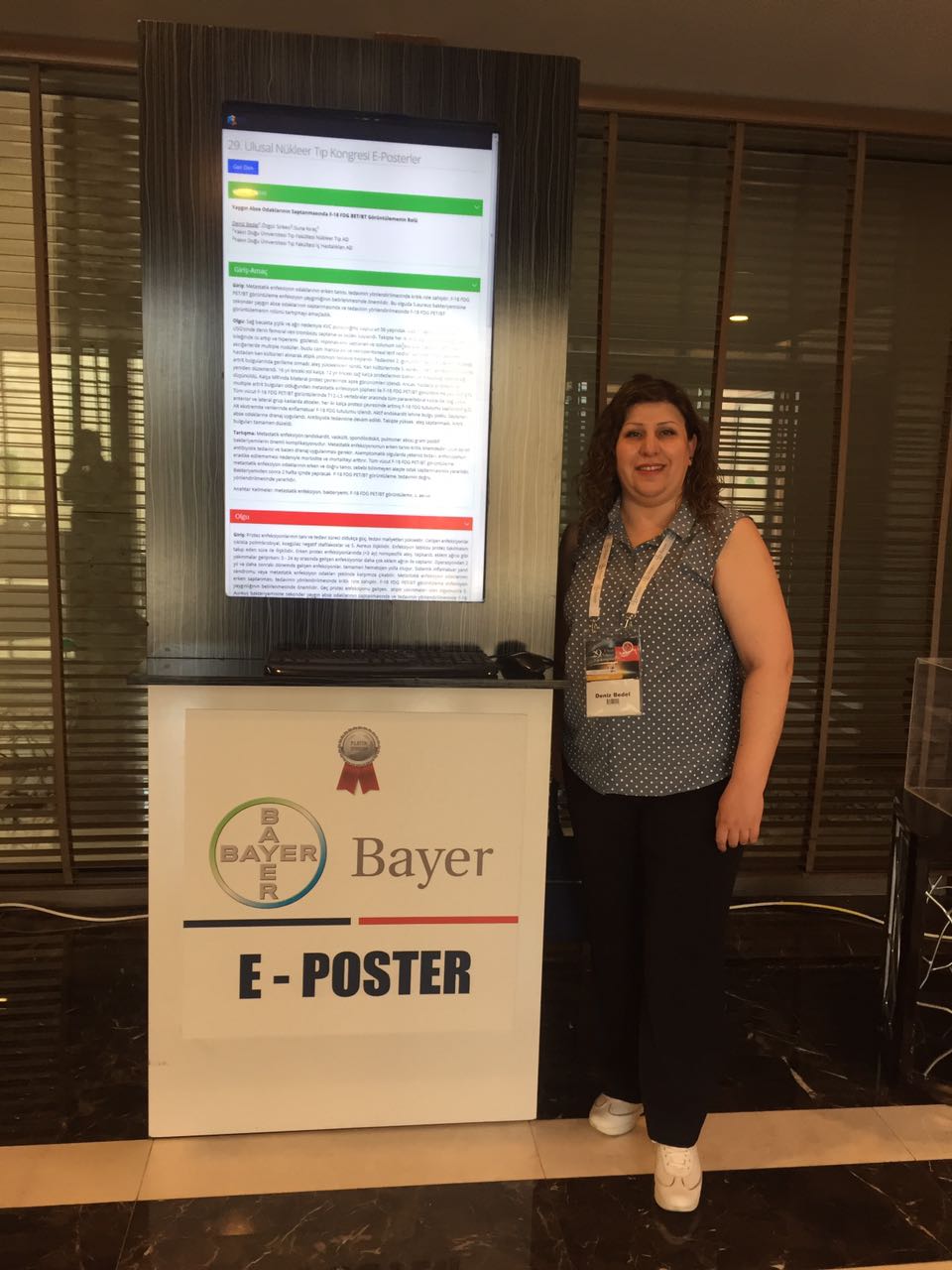 The National Congress of Nuclear Medicine ended with a meeting of the working group of the Nuclear Medicine Society of which the Near East University Faculty of Medicine is a member.