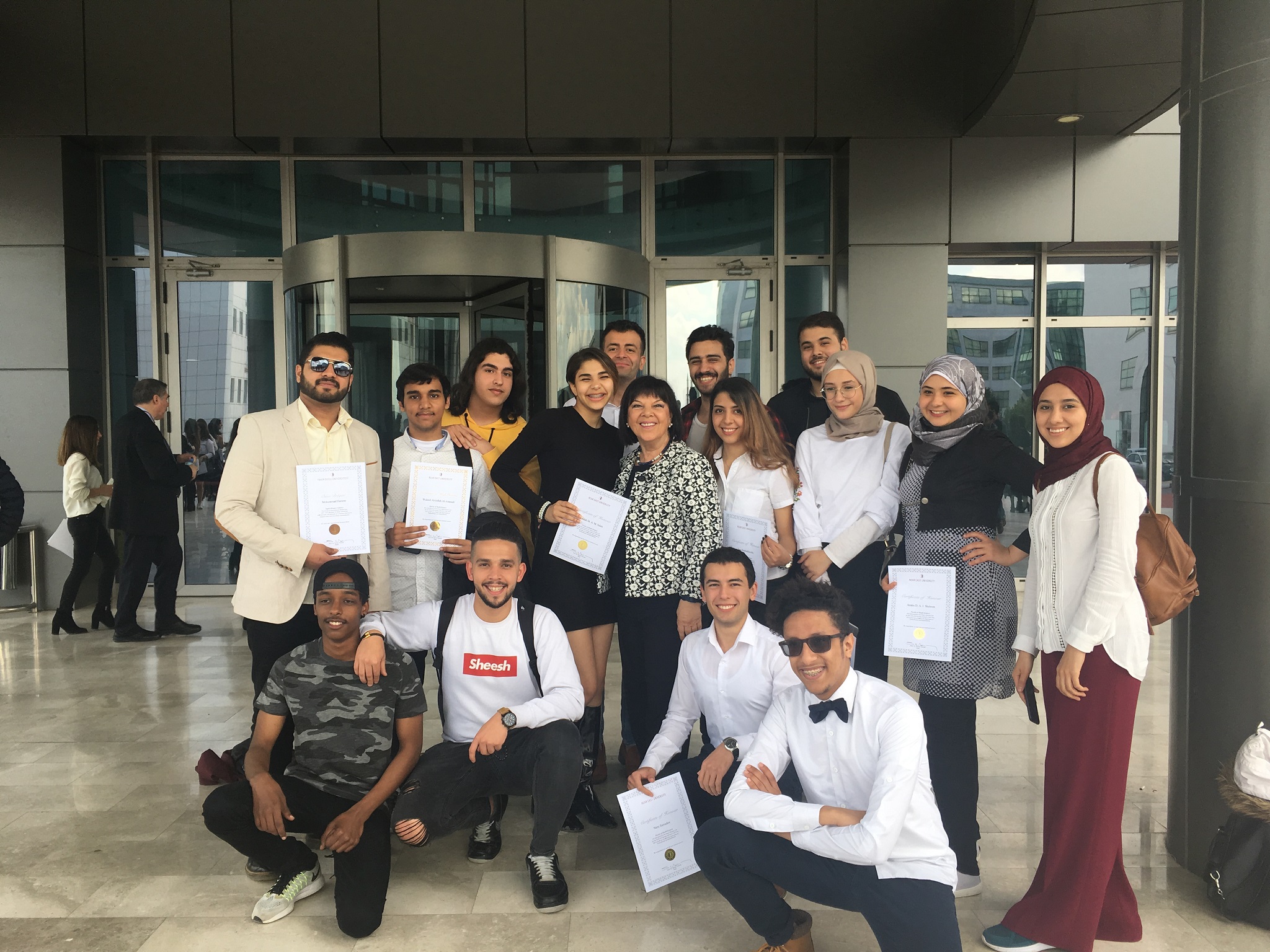 Near East University Faculty of Health Sciences held an award ceremony where 435 students were awarded with high honor and honor certificates for their achievements during the 2017-2018 Spring and 2018-2019 Fall Semester.
According to a press statement released by the Near East University Press and Public Relations Directorate, 153 students awarded with high honor and 282 students awarded with honor certificates from the departments of Emergency and Disaster Management, Nutrition and Dietetics, Child Development, Language and Speech Therapy, Midwifery, Occupational Therapy, Physiotherapy and Rehabilitation, Gerantology, Audiology, Health Management and Social Work.
Prof. Dr. Yücecan: "Education without love in its background cannot be sucessful..."
Founding Dean of the Faculty of Health Sciences Prof. Dr. Sevinç Yücecan speaking at the ceremony, said "37% of our students who are studying in our faculty were entitled to receive these documents. This is a great achievement to be applauded."
Prof. Dr. Yücecan pointing out that they are proud of the success of their students, said "In our education and training system, we combined our knowledge and strength and acted with the belief that there is nothing we cannot achieve. We added our love to what we do. Because education without love cannot be successful. In my opinion, it is like that in whatever you do. The result is obvious. We are very proud of the success of our students. We share this pride and happiness together today."
Prof. Dr. Sevinç Yücecan finalized her words emphasizing that the Faculty of Health Sciences is an institution providing education at international level with the mission of training "Health Professionals" who are dedicated to universal health values, equipped with the knowledge that meets the needs of the age as well as providing research opportunities and services for the benefit of the society since the very first day of its foundation.