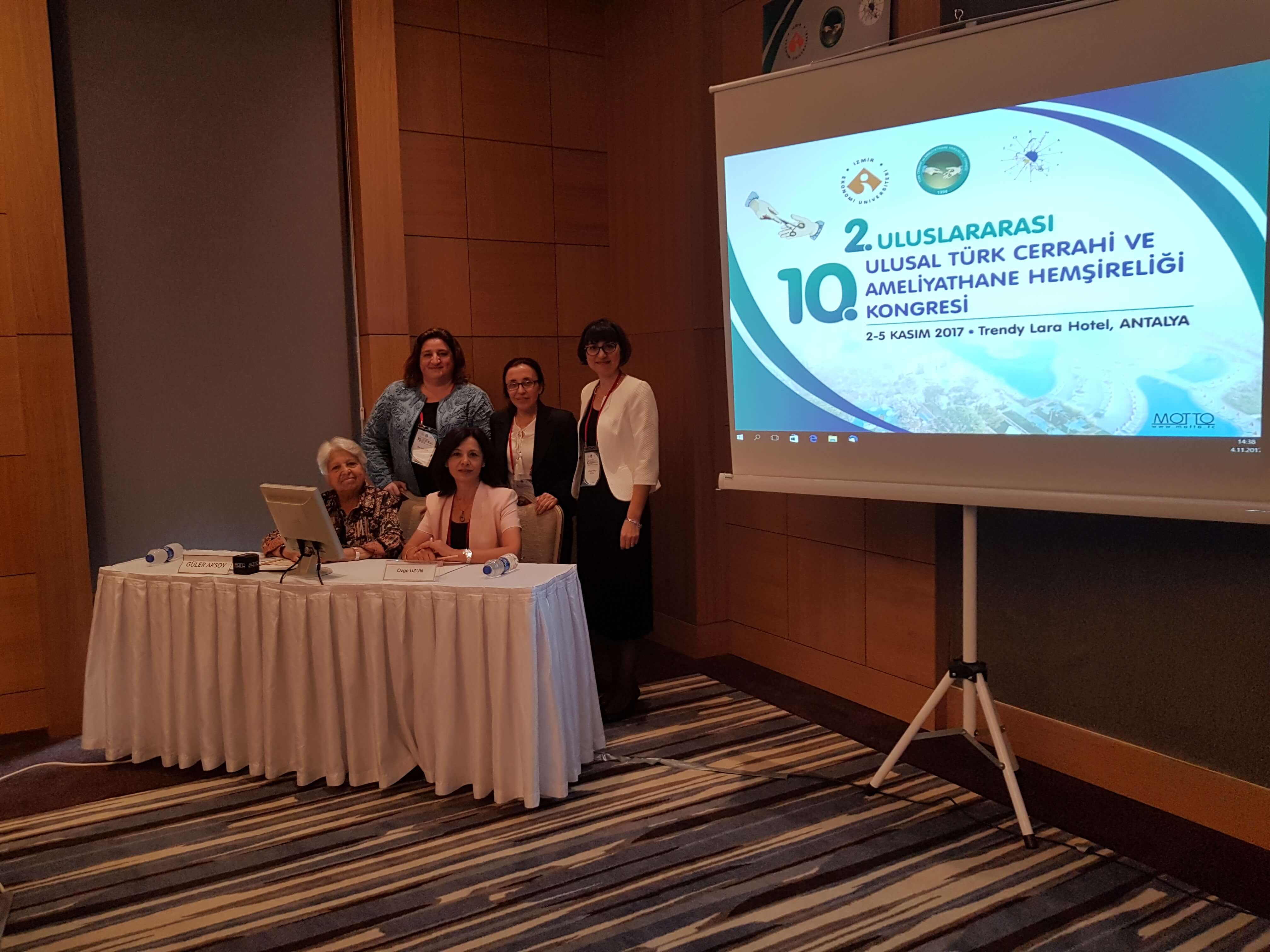 Academic Member of the Faculty of Health Sciences of Near East University, Prof. Dr. Özge UZUN, attended the 2nd International & 10th National Congress of Turkish Surgical and Operating Room Nurses which was held in Antalya, Turkey.
According to the press release issued by the Directorate of Press and Public Relations of Near East University, Prof. Dr. Özge UZUN attended the congress as a host speaker and gave a presentation titled as "Up-to-date Guideline Recommendations in the Care of Pressure Sores. Furthermore, it was pointed out that she acted as the session moderator of a panel and a member of the Assessment Board for Scientific Awards of the congress. In her speech, Prof. Dr. Özge UZUN provided information on contemporary guidelines in the care of sores caused by pressure.
Contemporary Guidelines regarding the care of pressure sores were discussed…
It was stated that Prof. Dr. Özge UZUN share her views and knowledge regarding to up-to-date guidelines with regard to care of pressure sores and that nurses bear in mind that each care is individual. She added that the first approach to a patient with pressure sore should require data gathering form regarding the medical and social history of the patient. Later, a physical examination must be made on the patient. Skin and tissue damage detection must be made on patients who have pressure sores via a pressure sore/ulcer categorisation system and the identification of the stage of the sore. She further explained that the physical features of the sore should be examined, evaluated and recorded. Moreover, she stated that the recovery process of the sore should be recorded by using various measurement devices and digital photographs.