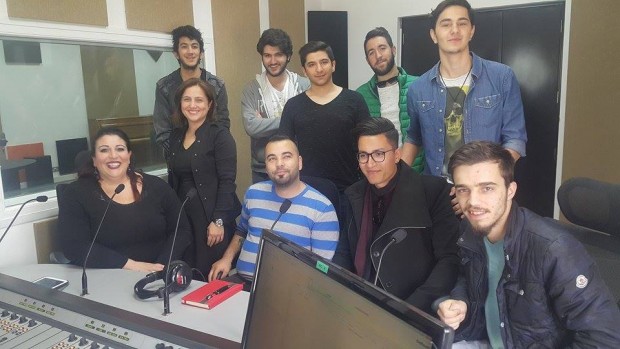 It was revealed that as part of the freshmen module titled as "RTC 101 Radio and Introduction to TV", freshmen students of Near East University Faculty of Communication Department of Radio and TV visited Radio Vatan. The students attended the live programme of Eker Avcıl at Radio Vatan, and had a pleasant conversation together.
According to the press info release issued by the Directorate of Press and Public Relations of Near East University, the students visited Radio Vatan, a radio which functions under the body of Civil Defence Organisation. It was revealed that the students were provided information by the Head of Radio Vatan, Nediye İpek Zeytincioğlu, program maker and presenter Amber Eker Avcıl and Ece G. Borucu and that they had answered the questions asked by the students. Furthermore, it was pointed out that the students attended live streaming of Amber Eker Avcıl, exchanging information regarding the students' future occupations.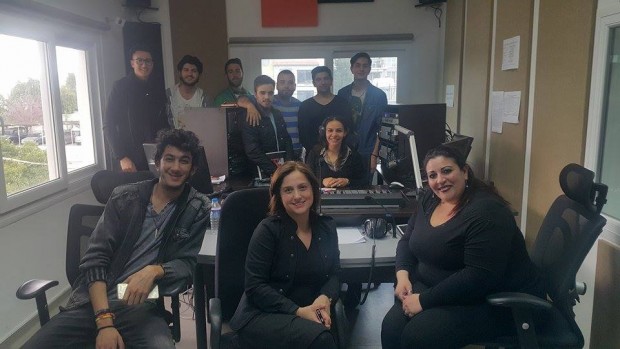 In addition to the above, it was stated that Amber Eker Avcıl, presenter of the radio programme, had emphasised and advised the students to start their careers as soon as possible, and that she had also stressed the significance of studying, education and attaining a general culture, which are all necessary for this job.
Making a statement on the matter, Academic Member of Near East University, Dr. Sinem Kasımoğlu expressed that students of the university were provided to get both theoretical and practical information and experiences of the modules of the department and this was highly significant for the students. She ended her words by expressing gratitude to Radio Vatan for their support and hospitality.