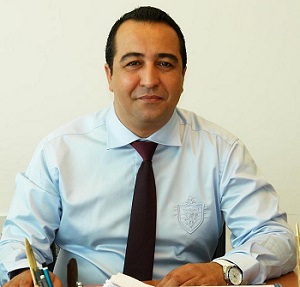 The Faculty of Communication of Near East University released a message celebrating the 11th July Press Day, which marks the 130th anniversary of Saded, the first Turkish newspaper published in Cyprus.
"Turkish Cypriot press, which is one of the important actors of our struggle for freedom and existence, has been working with the same determination since the first publication of Saded, which was the first Turkish newspaper that began its publication life on 11th July 1889 during the British colonial period. The press always constitutes the fundamental element of democracy and contributes greatly to the development of democracy, human rights and freedom. Different views and different perspectives as well as democratic discussions reflected freely via Turkish Cypriot press are of importance for a sustainable development of the press in Turkish Republic of Northern Cyprus. For ensuring a free society in a country, free press is a sine qua non.
This challenging endeavor of Turkish Cypriot press, which first began with Saded in the British colonial rule, has always been one of the most outstanding factors ensuring the existence, freedom, motivation and unity of Turkish Cypriot community in the course of different struggle processes.
Press members, who work for public interest, carry out an arduous profession under very difficult conditions not only in our country but also in many parts of the world. Journalism is a very arduous profession that requires working long hours without rest and exerting efforts sometimes exceeding human capacity.
With the awareness that free press is a must for a free society, we sincerely celebrate the day of the entire press community, which has served for public interest by adhering to professional principles and ethical values, keeping social benefit above personal and institutional interests since 1889. Besides, we wish success for all Faculty of Communication students, who receive education to involve in this arduous profession".
Assoc. Prof. Dr. Fevzi Kasap
Vice Dean of NEU Faculty of Communication
Head of the Department of Radio, TV and Cinema