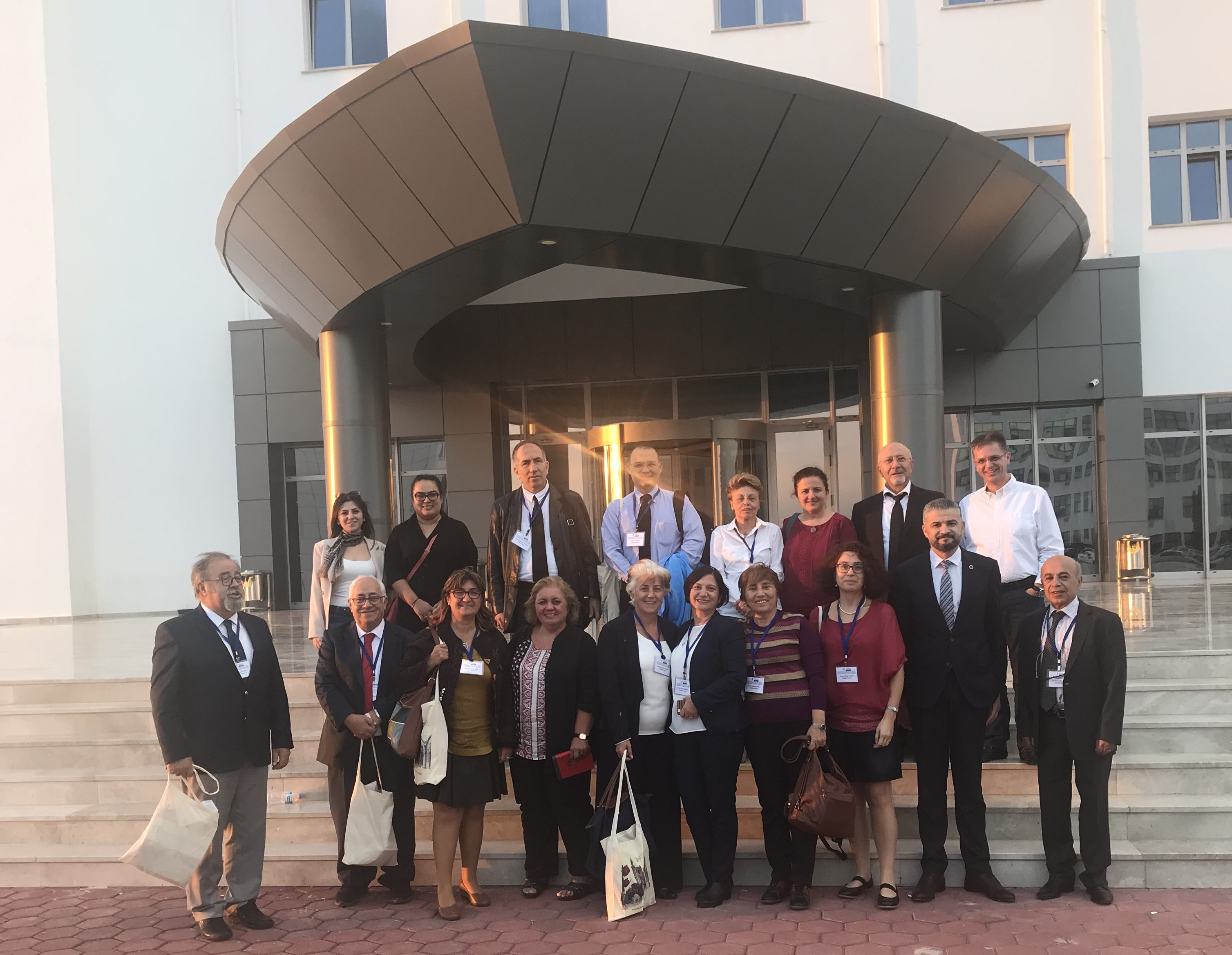 The five departments of Faculty of Arts and Sciences of Near East University have been accredited by FEDEK, which is an Association of Evaluation and Accreditation of Educational Programmes of Arts and Sciences, Language and History -Geography Faculties; recognised by YÖK (Higher Education Board of Turkey) as national quality assurance institution.
According to the press info release issued by the Directorate of Press and Public Relations of Near East University, making evaluation for the first time FEDEK accredited the 2018-2019 Academic Year educational programmes of Near East University Departments of Mathematics, English Language and Literature, Psychology, History, Turkish Language and Literature.
Prof. Dr. Özkul: "The National and Universal level of the education we provide has been approved…"
Dean of Faculty of Arts and Sciences Prof. Dr. Ali Efdal Özkul made a statement regarding the matter and expressed that they had gone through a tough preparation process so as to improve the quality of the education and training offered at the above-mentioned departments. He said that only a limited number of higher education institutions in Turkey had this accreditation and therefore, with the accreditation of the of the Departments of Near East University, the national and universal quality level of the educational programmes offered have been approved.
Prof. Dr. Özkul further added that FEDEK was an accreditation association regarding innovation and continuous development and being accredited by it made their Faculty rather happy and honoured. He emphasised his appreciation by stating that he wished to thank all the academic and administrative staff who contributed to the accreditation process, which is a system that ensures the reliability and recognition of a higher education institution.
In addition to the above, he emphasised that the Near East University was focused on achieving quality in education-training provided and was determined to be a model university in terms of research and development, science, technology and cultural and artistic work realised. Prof. Dr. Ali Efdal Özkul emphasized that as a Faculty which has internalised the principle of sharing its scientific knowledge with other scientific institutions, the Faculty of Arts and Sciences has added to its achievements. With the accreditation acquired from FEDEK, Near East University has added another accreditation organisation from which the university has received accreditation from.