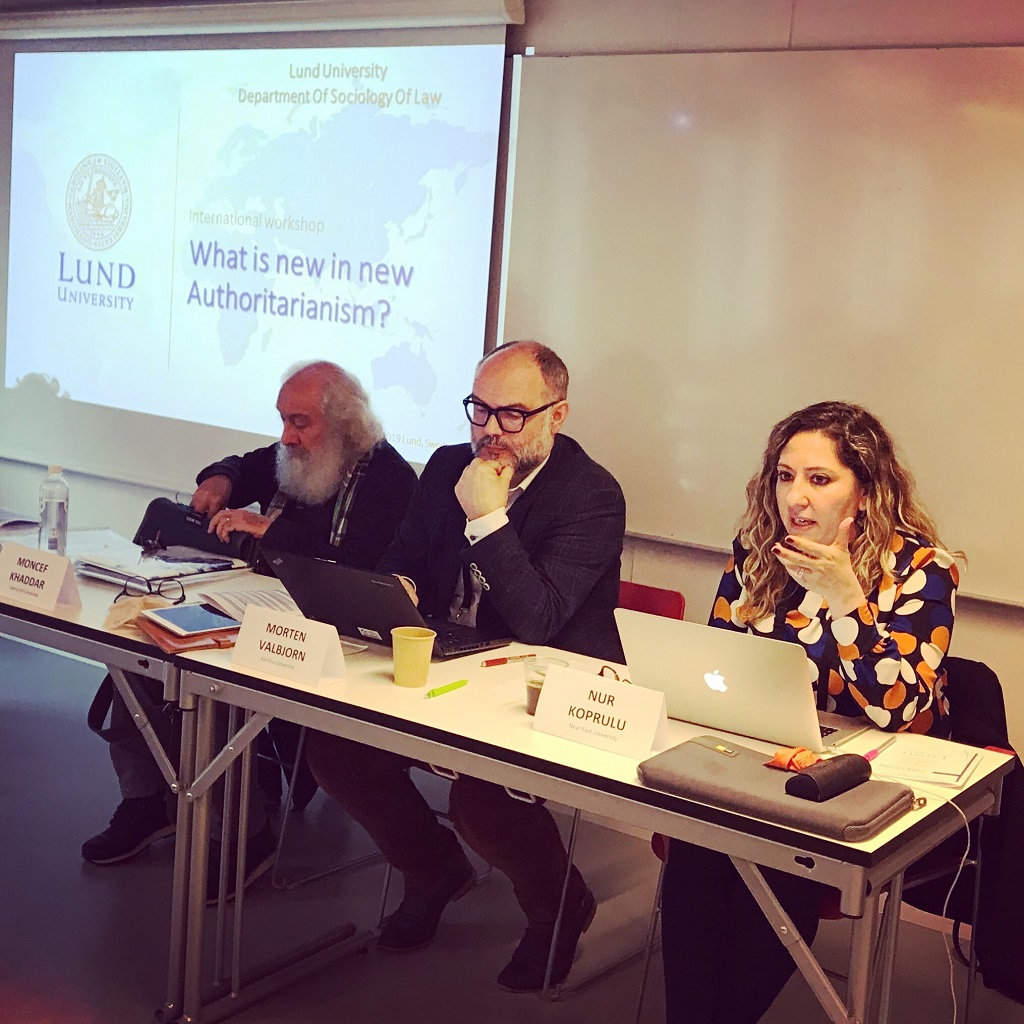 In order to develop an integrated theoretical framework for the analysis of authoritarianism, Associate Professor Nur Köprülü and Assistant Professor Assel Tutumlu, lecturers at the Faculty of Economics and Administrative Sciences of Near East University, organized an international workshop titled "What Is New in New Authoritarianism" at Lund University in Sweden.
The Directorate of Press and Public Relations Office of Near East University released that the two-day workshop in Lund brought together academicians and researchers coming from a variety of disciplines in social sciences, to have a dialogue and develop a new conceptual framework for understanding authoritarianism beyond modernist and solely political definitions. The workshop, which was realized with the participation of academics and researchers invited from world's different universities, provided a scientific platform not only to analyze the present authoritarianism debates with a theoretical perspective grounding on different regional examples but also to discuss the new populist and extreme right-shifting forms of governance, which have gained momentum in recent years in Eastern / Western Europe and the United States.
The opening session of the two-day workshop was realized with three presentations on "Theoretical Debates on Authoritarianism" and "The Convergence of Governance in Authoritarian and Democratic Systems" that made respectively by Associate Professor Nur Köprülü, Assistant Professor Assel Tutumlu and Paola Rivetti, Assistant Professor in Politics of Middle East and International Relations, Dublin City University.
Besides, Assoc. Prof. Dr. Köprülü participated in the panel New Authoritarianism in the Middle East and presented her study on "The Trajectories of the Arab Spring: Politics of Uprisings, Reforms and the Persistence of Authoritarianism in MENA" while Assistant Professor Assel Tutumlu presented her study on "Authoritarian Liberalism: Justice in Kazakhstan" at the panel titled New Authoritarianism in Eurasia.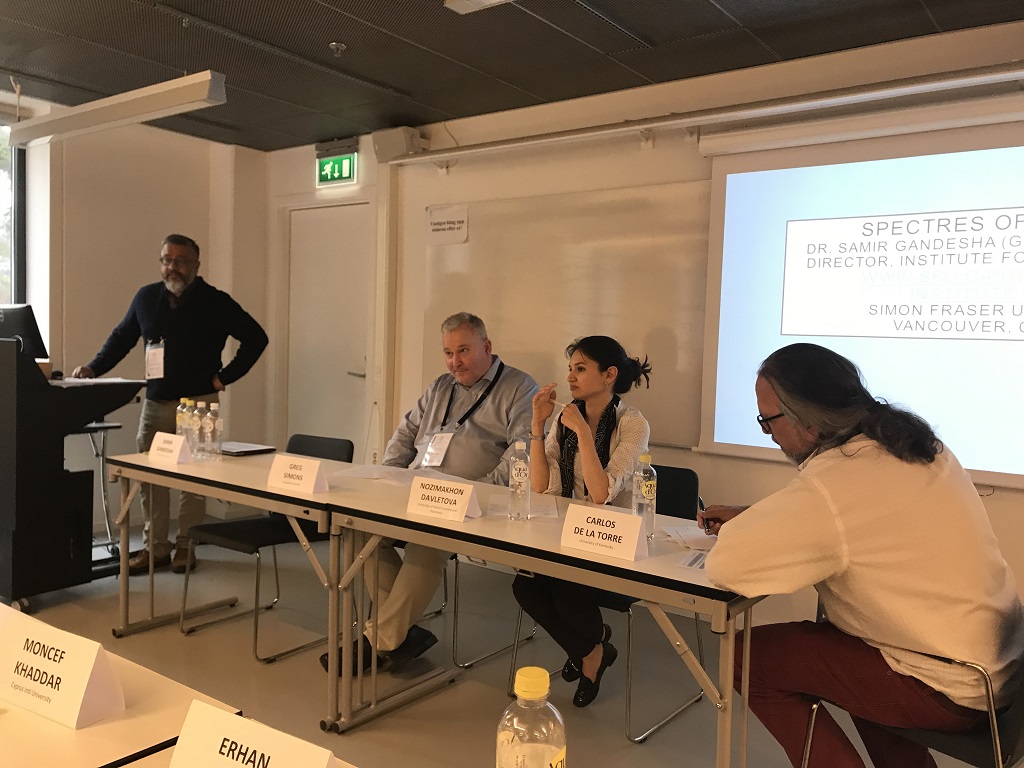 Researchers and Academics from different parts of the World came together...
Having been organized by the faculty members of the Near East University, the international workshop titled "What's New in New Authoritarianism" was held at the Department of Sociology of Law of Lund University. The international workshop provided a scientific platform for academics and researchers from different parts of the world to discuss specific themes and share ideas through sessions and panels. The participants coming from the United States, Canada, Scotland, Tunisia, Romania, Serbia, Russia and Uzbekistan provided intellectual richness with their studies and publications regarding their fields.
An International Publication for the Proceedings is aimed...
Highlighting the necessity of a new definition and conceptualization for studies on authoritarianism in political science and international relations literature, Dr. Assel Tutumlu and Dr. Nur Köprülü stated that the academic literature on authoritarianism have been precisely linked to the modernization theory and the robustness of authoritarian regimes which were mainly compared and/ or intertwined with the minimalist or maximalist definitions of democracy. They underlined that some of the scholars addressed authoritarian persistence or authoritarianism explanations with regard to democracy, democratization, democratic transition or consolidated democracy studies. Expressing that the current democratization theory borrowed its main arguments from the modernization theory which is based on the experience of the developed states, especially their trajectories of economic development, Dr. Köprülü and Dr. Tutumlu underlined : "What the workshop aimed to achieve is to go beyond the existing definitions and conceptualization of authoritarianism in selected regions like Eurasia, Latin America and Middle East and to provide a new analytical framework to highlight the necessity of a new precious definition and reconceptualization of authoritarianism after witnessing various forms of authoritarian instabilities across the globe".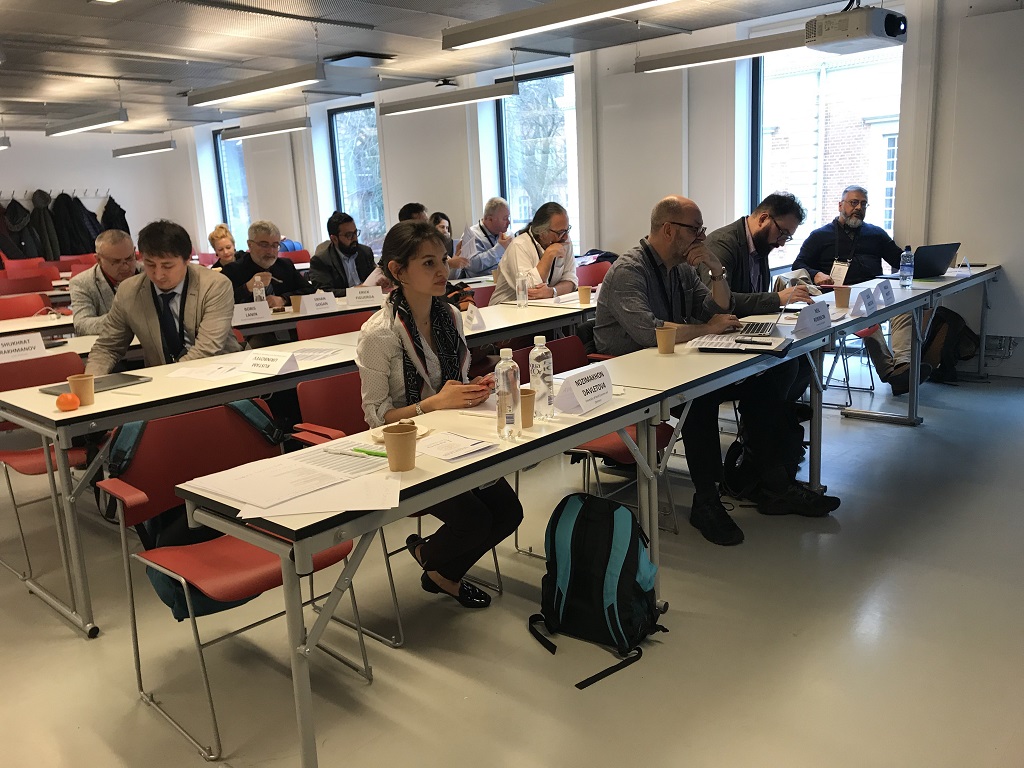 Both Köprülü and Tutumlu indicated that they aimed to edit the proceedings for an international publication with the contributors to the workshop soon.