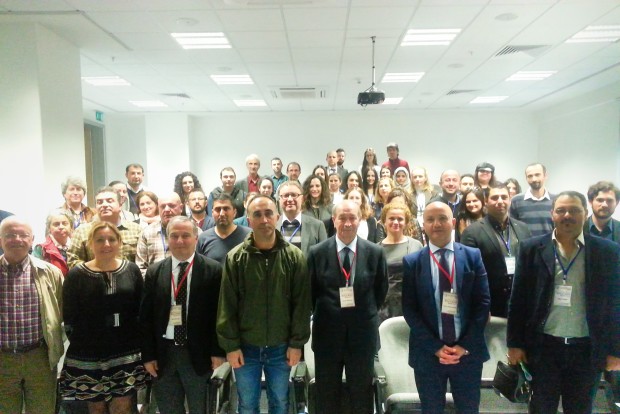 The course on "Article Writing in Social Sciences" for academics was held on 24-25 March by NEU Experimental Health Sciences Research Center.
According to the press release issued by the Directorate of Press and Public Relations Office of Near East University, 105 academics participated in the course which was implemented by 13 experienced field experts and lasted two days. Topics such as considerations in article writing, how to use statistics, science and publication philosophy, were covered throughout the program.
Six conferences were held in two days
Prof. Dr. Tamer Şanlıdağ, NEU vice Rector and Director of EHSRC (Experimental Health Sciences Research Center), Prof. Dr. Hüseyin Uzunboylu, Dean of Faculty of Education, and Assoc. Prof. Dr. Mustafa Sağsan, acting Director of Social Sciences Institute, delivered the opening remarks of the course program.  Three conferences on "Publication world and problems that experienced", "Considerations in article writing in Social Sciences", and "Statistical errors made in scientific articles and the use of SPSS" were held on the first day of the course and three conferences on "Philosophy of Science", Article writing in Social Sciences based on qualitative research" and "Issues that taken into consideration by Journal editors" were held on the second day of the course.
At the end of the Program, EHSRC 2016 objectives were shared; participation and thanks certificates were presented to participants and lecturers respectively.