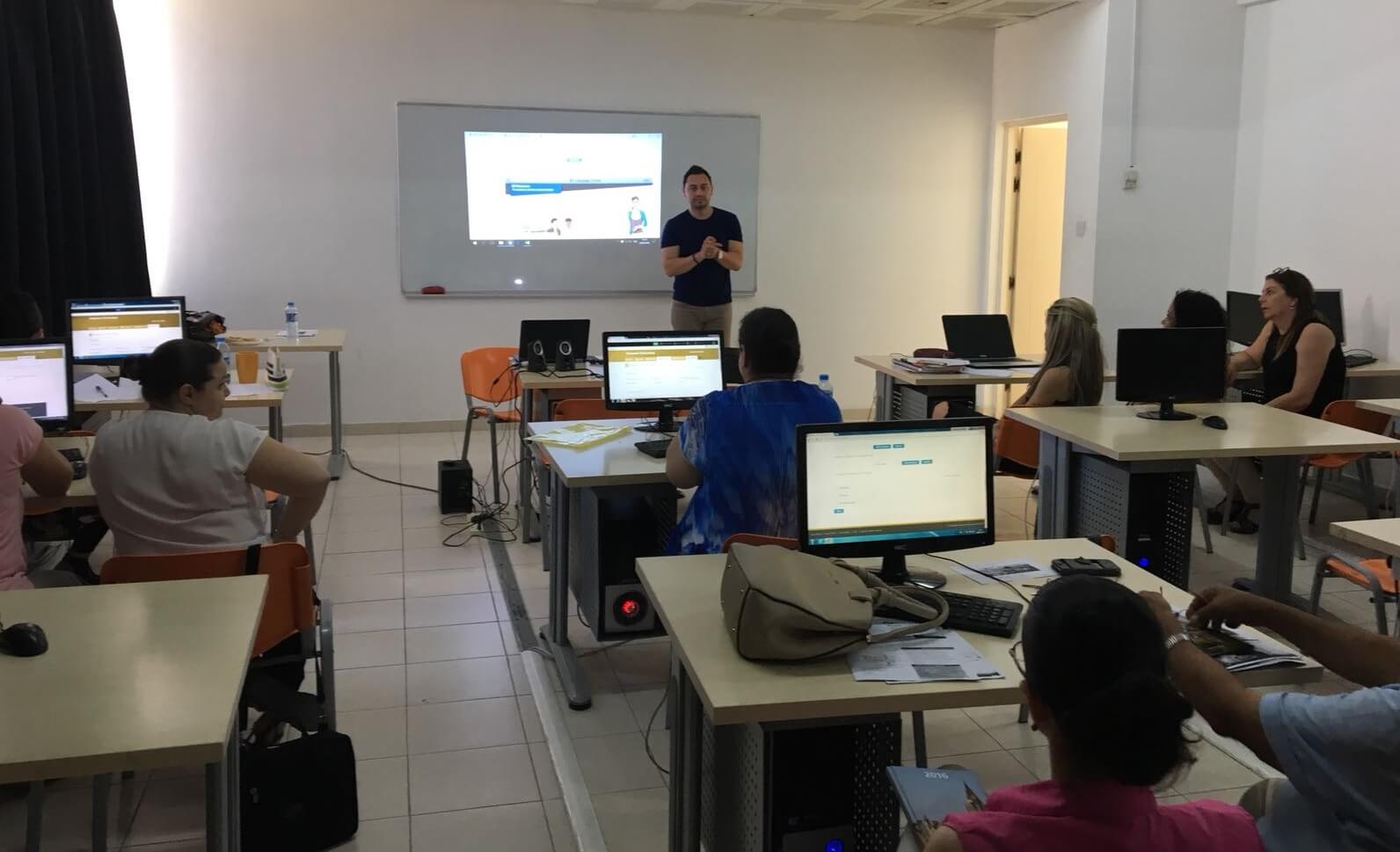 In order to enable the students to make consistent and measurable progress, Near East University English Preparatory School instructors have realized a training course on teaching with Cambridge English EMPOWER.
Near East University English Preparatory School instructors attended the training course on "Online Platforms in English Language Education" that conducted by Anil Bayar, a Cambridge University Press instructor.
During the training course that held at the Education Palace of Near East University, the instructors found the opportunity to learn about Cambridge English Empower which will be used by Near East University English Preparatory School in the academic year 2018-2019. Cambridge English Empower's methodological principles, contents that will be processed on the online portal, online assessment and practice materials in the Cambridge Learning Management System were the core topics of the course.
The Directorate of Press and Public Relations Office of Near East University released that the English Preparatory School Instructors attended the training course in order to update their information about the current and latest methods used in English language teaching and the place of technology in language teaching. It was underlined that the students would be welcomed with technological innovations coming into realization in the new academic year.
Instructors seemed to be highly satisfied and enthusiast as the training course was very fruitful. The technological innovations to be conducted in language teaching in the coming year propelled the enthusiasm of the participant instructors personally and on behalf of their students. Stating that Cambridge Learning Management System is a colorful and innovative system, NEU Preparatory School instructors expressed great pleasure and pride of providing the students with such a high-end system in the new academic year.