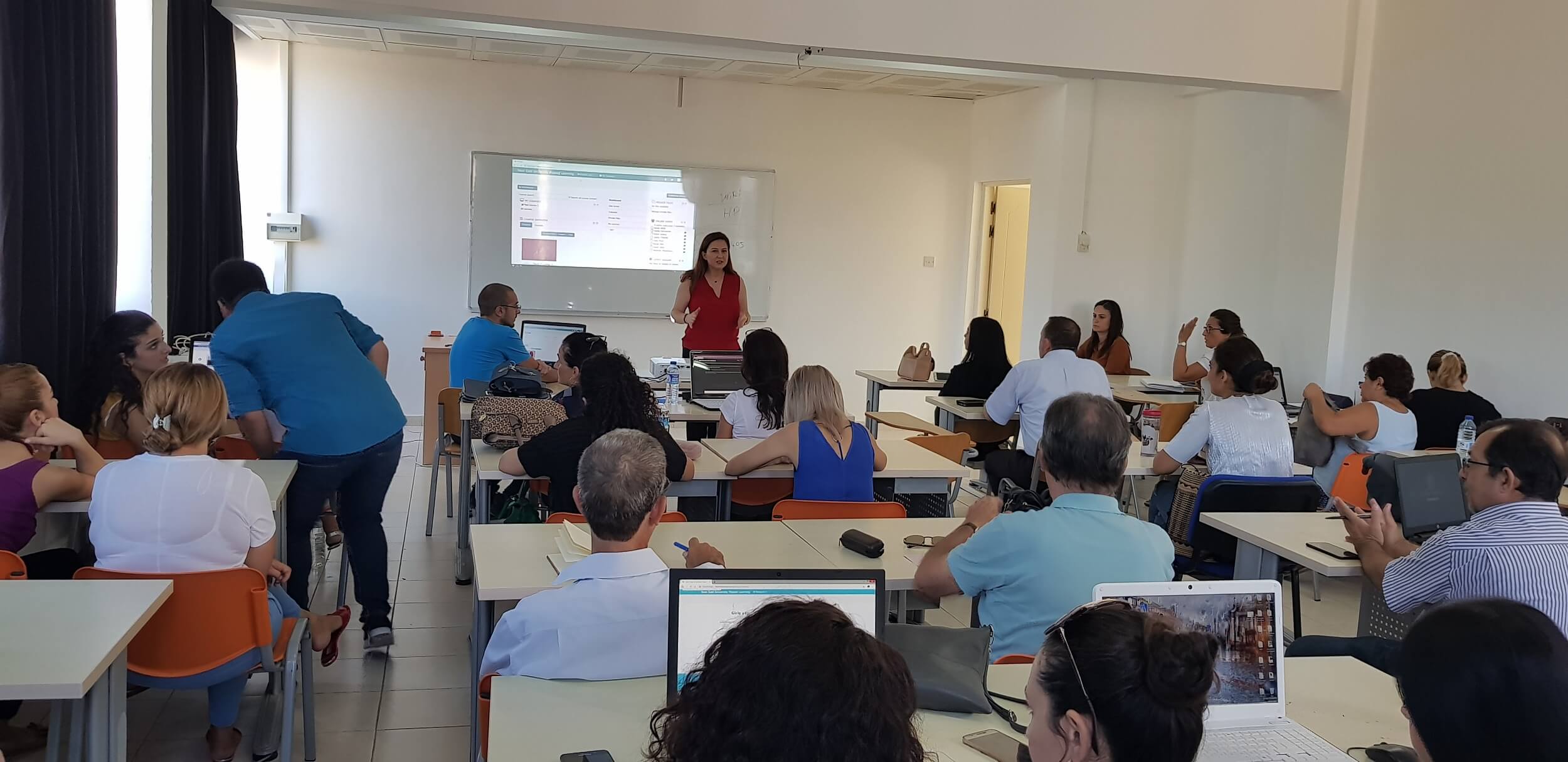 Within the frame of its innovative approach in education and its devotion to excellence in education, Near East University offers a new instructional strategy and a type of blended learning that reverses the traditional learning environment by delivering instructional content, often online, outside of the classroom. As of the Fall Term of the Academic Year of 2018-2019, Near East University begins to offer the Flipped-Classroom – Inverted Learning model which removes the limitations of time and space in education and presents a whole new understanding of education where technology is used very actively.
Aiming to supplant the traditional university education system by benefiting effectively from all opportunities provided by technology in teaching and incorporate students into a production process, and to design learning settings befitting our era, Near East University has begun to implement Flipped-Classroom model, which has emerged, globally, as one of the most effective pedagogical methods geared towards educating new generations. The Directorate of Press and Public Relations Office of NEU released that 13 faculties and 191 departments affiliated with Near East University started to use this novel Flipped-Learning model as of the Fall Term of the Academic Year 2018-2019.
Flipped Learning is considered as a novel pedagogical method geared towards addressing the needs of the Generation Y and the Generation Z students, who are innovative, nested with technology, fond of their independence and capable of communicating with their peers.
The Traditional Education Approach, in which teachers are active and students are passive, has been left…
Underlining the significant role of student-centered education in ensuring inquiry-based learning and collaborative work, Asst. Prof. Dr. Gülsüm Aşıksoy, the Coordinator of Educational Sciences School affiliated with Near East University Atatürk Faculty of Education, stated that they started to implement the Flipped Learning, which was a novel pedagogical model emerging rapidly in higher education over the world, in 13 faculties and 191 departments as of the Fall Term of the academic year of 2018-2019.
"As 900-year-old traditional education system, in which students are passive and teachers are active, falls short not only to address the requirements for a digital world where technology prevails in all aspects of our lives but also to raise individuals with competencies and skills who are capable to address the needs of the 21st century, we have supplanted the traditional university education system with the Flipped Learning model that emerged, globally, as a new pedagogical method geared towards educating today's Generation Y students and the Generation Z students. Near East University, which is the largest university of Cyprus and has taken innovation as its overriding goal since its establishment, will bring a breath of fresh air to the higher education in Turkish Republic of Northern Cyprus with its flipped classroom model" said she.
Faculty Members are constantly being trained…
Asst. Prof. Dr. Gülsüm Aşıksoy said that they had organized seminars and workshops in September in order to provide the teaching staff with pedagogical and technical support regarding the Flipped-Learning model.
She also underlined that trainings geared towards creating instructional contents, teacher-sourced video lessons and technology-based materials for the academic year of 2018-2019 would periodically go-on.
What is Flipped Learning (Inverted Learning)?
Flipped Learning, which is considered as the educational model of the future, completely reverses the traditional learning. In traditional learning, students acquire knowledge from the teacher in a classroom context and are then sent away to synthesize, analyze and evaluate this after the class. In other words, students are alone together with homework and projects throughout the process of absorbing and internalizing knowledge.
In the Flipped Learning model, lessons are accessible whenever and wherever it is convenient for the students. The teacher delivers his instructional content by recording and creating videos or video lessons on trusted internet sites. Thus, students can access a teacher-created website and/or watch teacher-created videos on their devices. Within this context, students acquire knowledge before the class and use classroom time to practice and apply concepts and ideas through interaction with peers and teachers. This means there is less passive learning in class and more active and personalized learning. Flipped learning frees up class time for student-centered activities such as group-work, discussions, problem-solving, inquiry-based learning and collaborative work to derive new information and internalize knowledge. After the class, students reflect upon the feedback they have received and use this to further their learning.