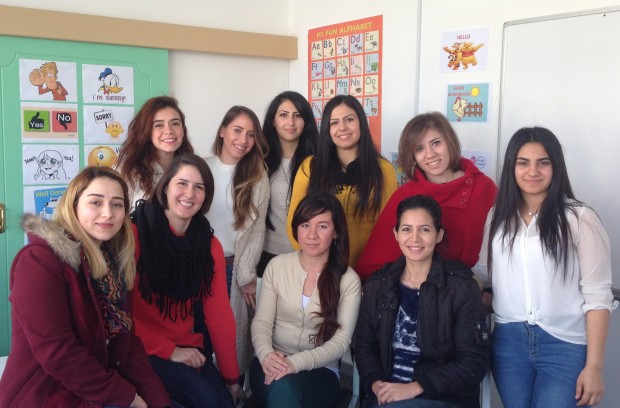 Near East University Centre for Research in Applied Linguistics has initiated a project titled as "Building Bridges: Teaching English to Diverse Groups".
According to the press info release issued by the Directorate of Press and Public Relations of Near East University, Centre for Research in Applied Linguistics addressed to the increasing demand for learning English, whether at work and/or in academic environments, and use the language in daily lives. Moving on from this demand, CRAL has initiated a new project titled as "Building Bridges" so as to facilitate an opportunity for individuals under diverse environments to learn English.

The project is said to offer the opportunity to people of different social and cultural groups to learn English free of charge and is aimed at working together with various non-governmental organisations in order to also nurture the notion of life-long-learning through language teaching to wide range of age groups. In accordance with these aims, the Centre has started cooperation with non-governmental organisations and currently the first phase of the project has been organised to provide the teaching of English to two different student groups.
The first of these groups is being actualised through Preventing Social Risks Foundation and it involves providing English lessons, free of charge, to children under the body of the aforementioned Foundation. On the other hand, the second invovles providing English lessons, free of charge, to the members of the Cyprus Turkish Orthopaedic Disabled Association due to the cooperation between Near East University Communal Research and Development Centre, and the Association.
The lessons will be available from February 2016 to May 2016, and the English lessons will be given by the students studying their last year in the Department of English Language Teaching. The executor of the project, Assist. Prof. Dr. Çise
Çavuşoğlu, said that the project was a means to an end such that teaching English at diverse groups formed the basis of academic research, and that they were expecting this project to be a long-term and a successful research.