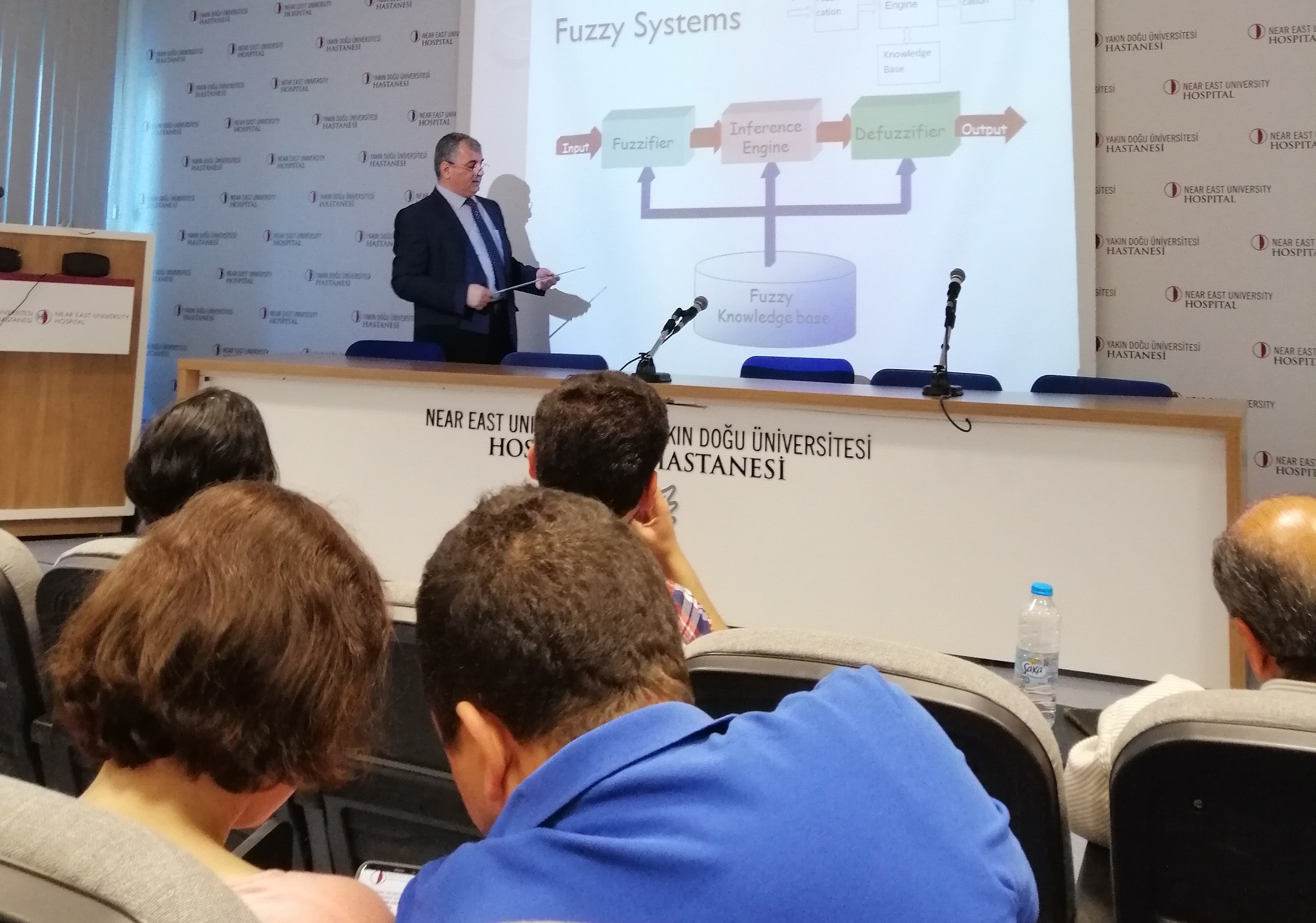 Near East University Faculty of Engineering and Applied Artificial Intelligence Research Center researchers gave a seminar on "Artificial Intelligence Systems: Theory and Practical Practices".
According to the press information provided by Near East University Press and Public Relations Directorate, the seminar was attended by researchers and instructors from the Faculty of Engineering and other departments. In the seminar, detailed information was given on the elements of Artificial Intelligence were fuzzy logic, boundary networks, evolutionary algorithms, probabilistic reasoning and their control, image recognition, web deep knowledge of search, signal processing, robotic, solar and bio-printer applications.
In the seminar, the Founder Manager of Applied Artificial Intelligence Research Center. Prof. Dr. Rahib Abiyev, Assoc. Prof. Dr. Melike Şah Direkoglu, Assoc. Prof. Dr. Kamil Dimililer, Assist. Prof. Dr. Boran Şekeroglu, PhD student Murat Arslan, MA students Ersin Aytaç, Nurullah Akkaya and Görkem Say gave comprehensive information about their research studies.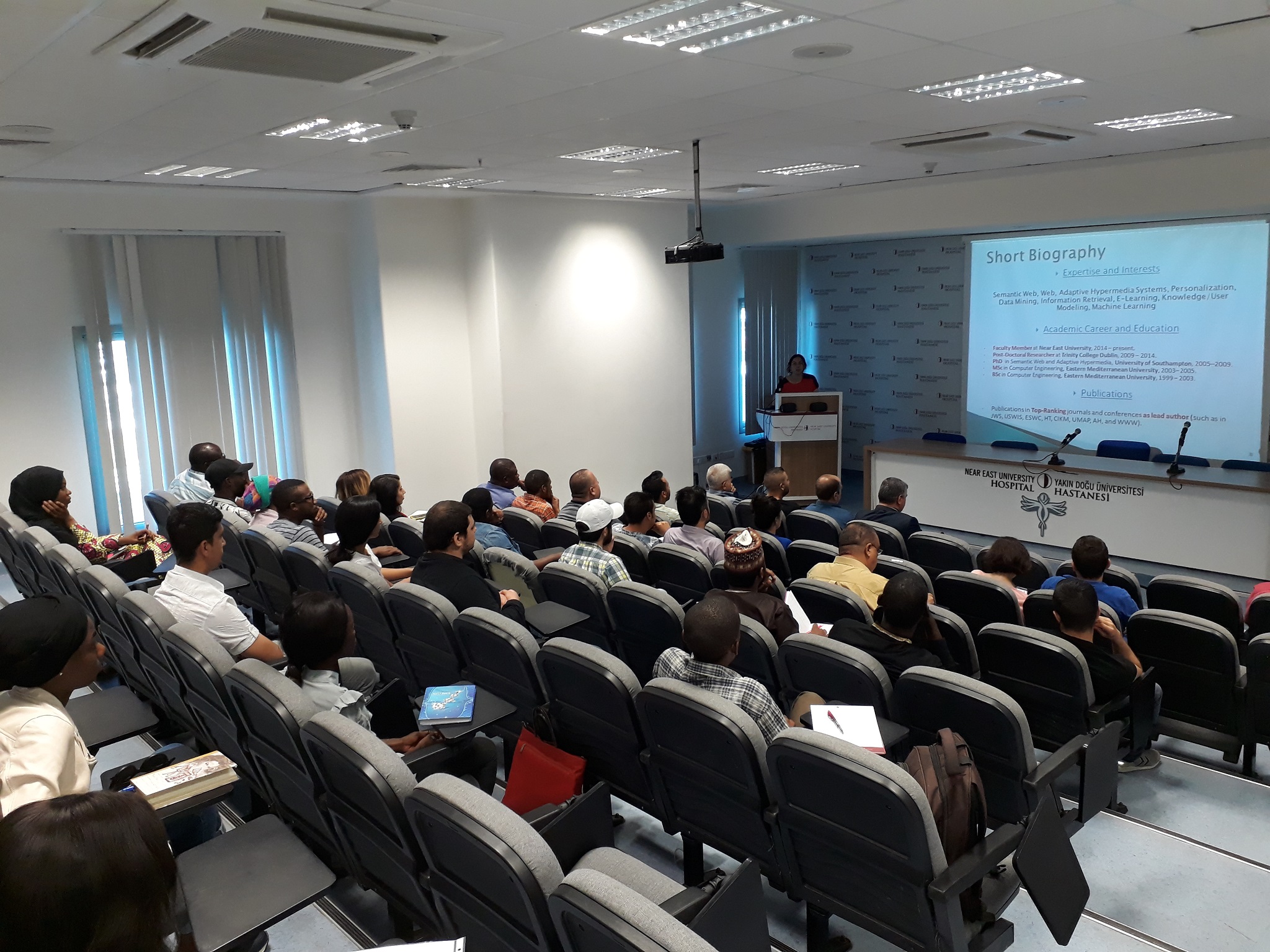 Research outcomes on Artificial Intelligence Components and Applications shared…
Prof. Dr. Rahib Abiyev stated that the aim of the seminar is to give information about the theories of Artificial Intelligence components, the integration of the components and their applications in the field and the outcomes of the latest researches on these subjects, as well as the recent researches on Artificial Intelligence, and applications in scientific research on this subject.
Prof. Dr. Abiyev said: The exploration of deep learning structures involves the development of new algorithm methods and the application of robotics, health, education, signal processing, data communication, modeling and industry. We can show examples of new universal algorithm and its application in optimization problems, cancer diagnosis methods such as the breast cancer, diagnosis of Parkinson's disease, epilepsy, skin and liver diseases, and navigation and control of dynamic objects and robots."