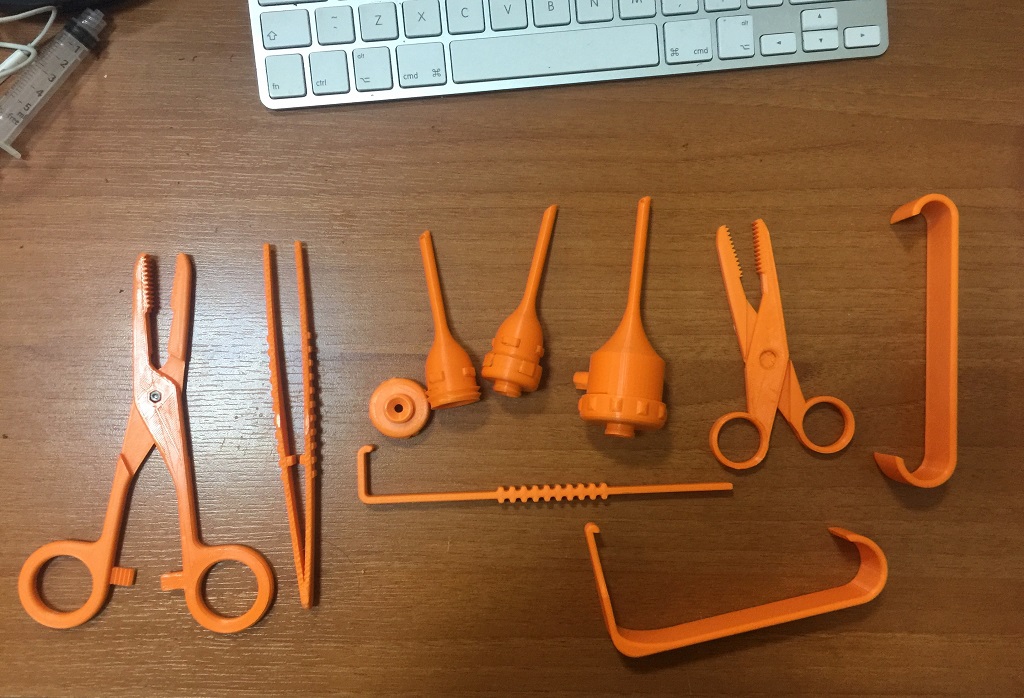 It is reported that Near East University NEU3D Laboratory has created a 3D Bio-Printer, which will serve as an important device in the field of tissue engineering, biomolecules, cancer and drug research, and a new 3D printer is added to 3D Lab.
It was stated in the press statement of Near East University Press and Public Relations Directorate that the electronic circuit design of the 3D bio-printer, which is regarded as the technology of future, is at the final stage of compleation. After the design of the outer box of the bio-printer is completed and produced, the printer will be ready for use.
Live Cell Experiments To Begin ...
It was noted that the software developed for the bio printer and the interface used by the researchers were completed, and that within the next 3 months preliminary experiments will be carried out for the production of live cells, and the main tests are planned to start at the end of this year. The mechanics, electronics and software of the project have been developed at the NEU 3D lab by the staff in charge of the Near East University Scientific Research Projects,
Tissue Scaffolds with Surgical Instruments Developed ...
It was also stated that the production capacity was increased by adding a new 3D printer to the Near East University 3D Laboratory. Up to now, a surgical kit consisting of special surgical instruments has been produced in the NEU3D Laboratory in accordance with the demands of the doctors of the Near East University Hospital and started to be used at the Near East University Hospital. 3D bio-printers are producing organ models for medical students, while tissue scaffolds are also being prepared for stem cell research at the Faculty of Dentistry. Ophthalmology Department of Near East University Hospital and surgical instruments to be used in cataract operations and to fix eyes in eye surgery were also developed in 3D Laboratory. The laboratory also carries out animal-specific studies that will speed up the healing process of animals under treatment at the Near East University Animal Hospital.
Raw Material to be produced by 3D Printer...
With the newly purchased devices and equipment added to the lab, the plastic bottles will be turned into raw materials that can be used by the 3D printers. By this way, the Near East University 3D lab will become a self-supporting laboratory. At the same time, students and researchers will be able to use the 3-dimensional printers for the plastic bottles they bring in.