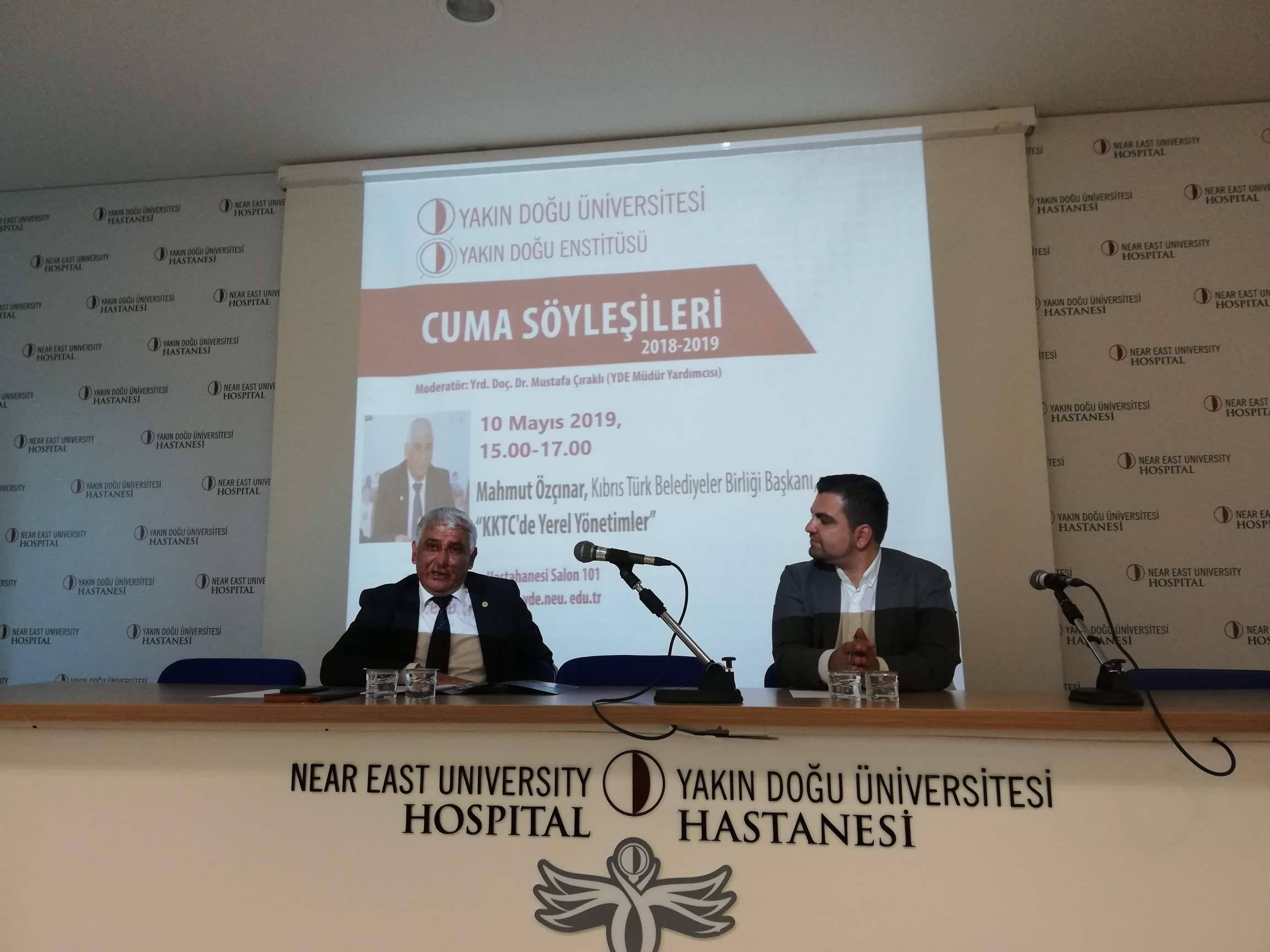 Within the scope of the "Friday Interviews" program held by Near East Institue of Near East University, Turkish Cypriot Municipalities Union President and Güzelyurt Mayor Mahmut Özçınar gave a seminar titled "Local Governments in the TRNC".
According to the press information provided by the Near East University Press and Public Relations Directorate, the issues of the industry, economy, agriculture, health, public trust, labor force and local governments of the Turkish Republic of Northern Cyprus were evaluated.
The President of the Union of Turkish Cypriot Municipalities and Mayor of Güzelyurt Mahmut Özçınar shared his opinions with the participants about the functioning, general situation and problems of the local administrations in the TRNC. Noting the importance of the effects of local governments on the daily life of the citizens, Özçınar stated that the reforms should continue in local administrations and they are in the effort to provide the best service to their citizens.
At the end of the seminar, the President of the Turkish Cypriot Municipalities Union and Güzelyurt Mayor Mahmut Özçınar was presented a certificate of appreciation by the Deputy Director of the Near East Institute, Assoc. Prof. Dr. Mustafa Çıraklı.