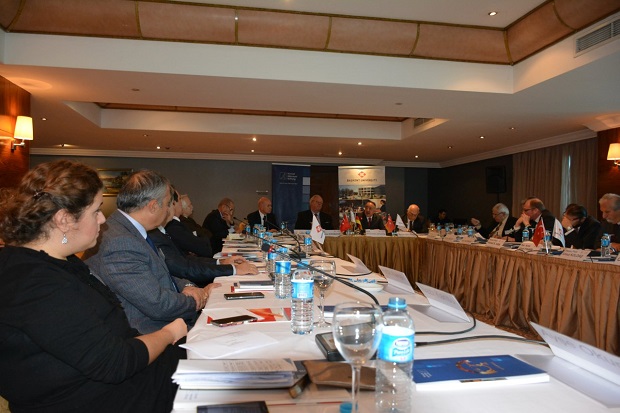 Near East University was represented at the international meeting themed on Afghanistan and the Stability of the Region, which was held jointly by Konrad Adenauer Foundation and Strategical Research Centre of Baskent University from the Turkish Republic by Head of Near East Institute, Assoc. Prof. Dr. Umut Koldaş.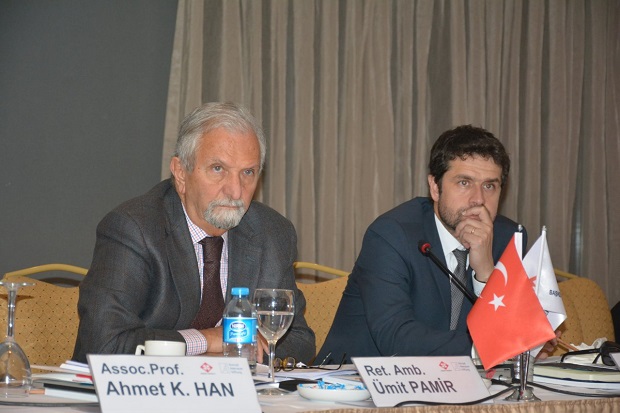 According to the press info release issued by the Directorate of Press and Public Relations of Near East University, German Ambassador to Turkey, Martin Erdmann; Afghanistan Ambassador to Turkey, Amanullah Jayhoon and Former Minister of Foreign Affairs and also Senior Manager in Afghanistan Hikmet Çetin made the opening of the international meeting where stability in Afghanistan was reviewed through considering new structures, conflicts and negotiations, radical movements and their effects, and possible solutions to prevent the instability of the region were discussed.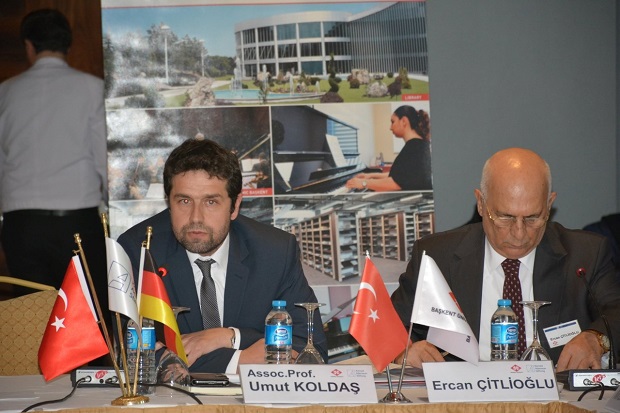 It was revealed that at the international meeting, very significant issues such as: The future of international mission in Afghanistan; joint steps to be taken to prevent the instability in the region; strengthening the cooperation between the internal actors in Afghanistan and international parts; possible obstacles and opportunities; possible impacts and conflicts in countries near Afghanistan; the role of safety vulnerabilities on international radical organisations; and possible solutions to resulting violence, were taken at hand.
Making a statement on the matter, Assoc. Prof. Dr. Umut Koldaş, said that possible solutions for a sustainable stability in the region, which could be realised through cooperation between communities within that region and the necessity of internalisation of certain issues by the communities were throughly scrutinised at the meeting. Assoc. Prof. Dr. Umut Koldaş further emphasised that recent developments in the internal dynamics, political approaches of international actors in that region, internal actors' aims and goals for the future and possible dilemmas were also considered at the international meeting, leading it to result as a meeting that was rather fruitful.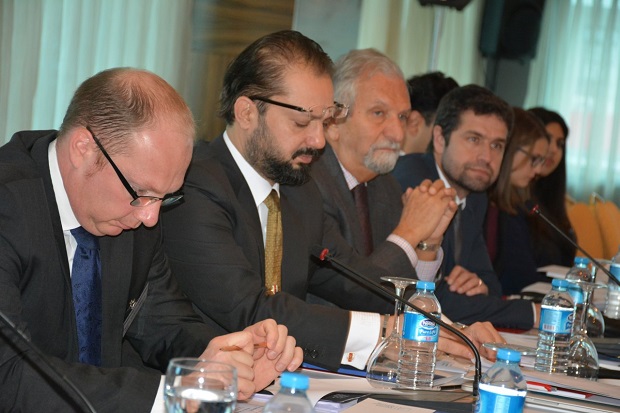 Head of Near East Institute, Assoc. Prof. Dr. Umut Koldaş further said:
"Afghanistan can be considered as the black box of the international system. Throughout the history, Afghanistan has been the centre of international conflicts, negotiations, and even reconciliations from time to time. In fact, currently, it can be regarded as a laboratory of international communities, cultural and political interference. International organisations have multidimensionally tested the consistency of humanitarian intervention in the region. The results provide significant clues to the future of Afghanistan, alongside the stability of the region and the prevention of radical oriented political violence in the world. Therefore, we as the Near East Institute have found opportunities to take part in this international meeting where we got involved in discussing issues which have an impact on the island and I am proud and honoured to announce that the products of these opportunities will be revealed to the public in the nearest future!"
News Video