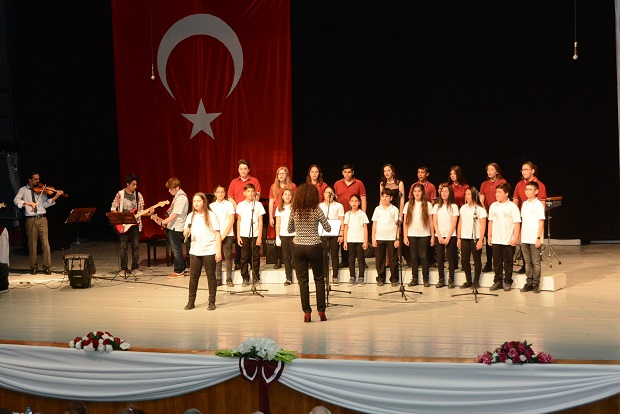 – Near East College Middle School End of Year Show was held at Near East University Ataturk Culture and Congress Centre.
It was expressed that subsequent to the one minute silence and the national anthem, the Headmaster of the Near East College, Işılay Arkan, had made an opening speech at the event. This was followed by a mini concert by the school choir, which was much liked by the audience. Following this, the school orchestra also gave a concert which again was highly liked by the audience.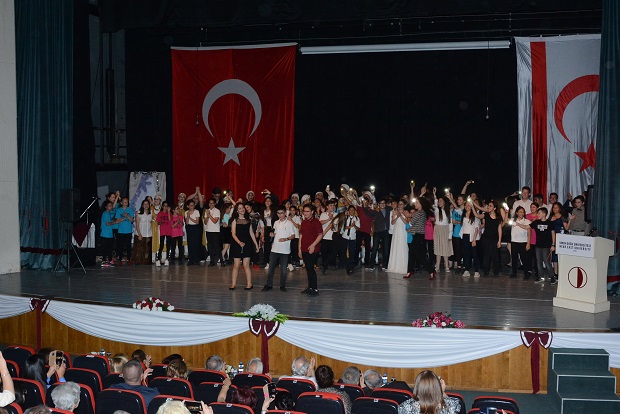 The end of year show of the Near East College comprised activity clubs of the school. The French Club displayed a musical-drama which enabled them to show both their foreign language skills, alongside their theatrical skills. The play was expressed to be titled as "Ten Ten is after Mono Lisa". Another drama show was displayed by the English club; displaying "The Sound of Music" which was highly applauded by the audience.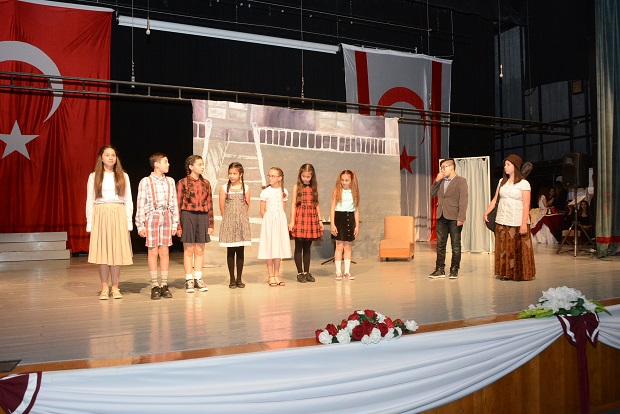 A play titled as "Bizim Oğlanınan Gomşunun Gızı" received standing ovation…
The Turkish club displayed a play titled as "Bizim Oğlanınan Gomşunun Gızı" which burst the audience into laughter. Additionally there was a fold dance show which was played by students both from the high school and the middle school. At the end of individual shows, all the participating teachers and students took stage and sang songs together. This was expressed to have received standing ovation, making everyone very proud of the result.