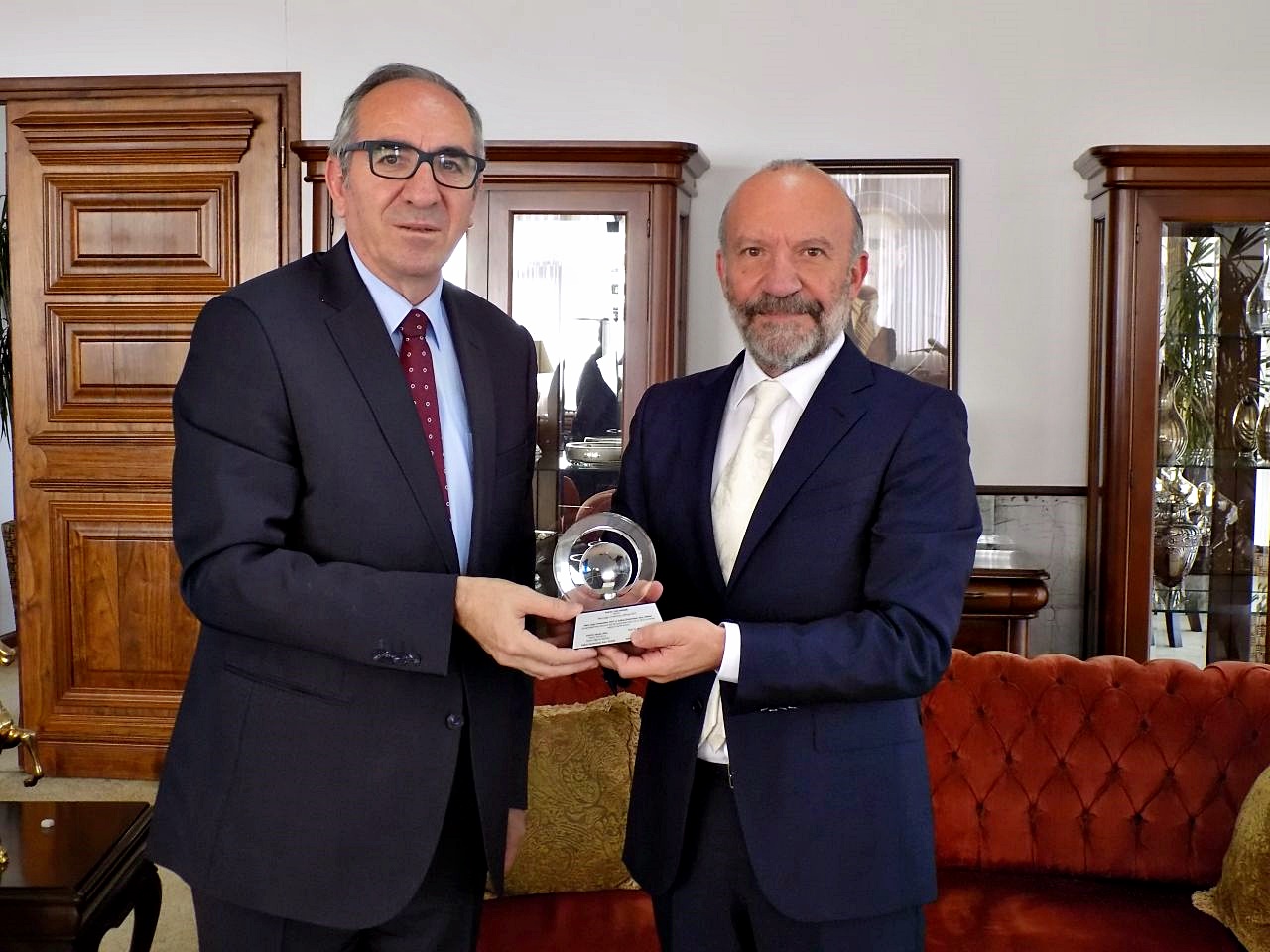 The Near East University and Kars Caucasian State University have signed an agreement regarding dual diploma and common program for 7 departments, as well as cooperation in the fields of science, culture, art and education.
The protocol that signed by both parties aims to facilitate academic staff and student exchange between two universities and enhance academic excellence by realizing joint scientific studies as well as publications, joint conferences, congresses, symposia, and other educational, scientific, sporting, artistic and cultural activities. Within the terms set by the protocol, the two universities shall implement common undergraduate programs at 7 respective departments to be determined by parties in collaboration. The graduates from these departments are entitled for dual diploma.
According to the press release issued by the Directorate of Press and Public Relations Office of the Near East University, Caucasian University Vice Rector Prof. Dr. Mükremin Özkan Arslan and NEU Vice Rector Prof. Dr. Fahreddin Sadıkoğlu signed the protocol on behalf of their universities.