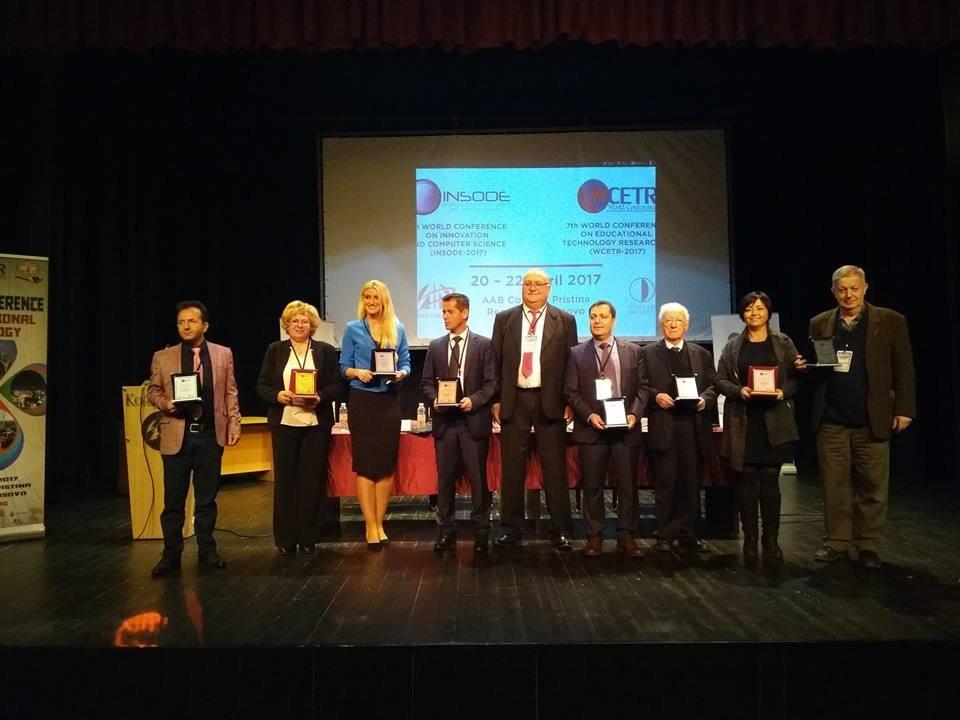 Near East University has jointly organised a conference with one of the biggest universities in the Republic of Kosovo, AAB University, the 7th "World Educational Technologies" and "Computer Science" which was realised with a high number of participation.
According to the press info release issued by the Directorate of Press and Public Relations of Near East University, at the conference over a 100 presentations were made by specialists from 22 different countries including Iran, Russia, Bulgaria, Macedonia, Albania, Israel, England, Australia, America and Turkey.
It was stated that Minister of Education, Science and Technology Prof. Dr. Arsim Bajrami; Vice Rector of AAB Kososvo University Prof. Dr. Shemsedin Vehapi; Chairman of the Albanian Science Institute Prof. Dr. Shpresa Hoxha; and Near East University Atatürk Faculty of Education Dean Prof. Dr. Hüseyin Uzunboylu made a speech at the opening ceremony of the conference. Furthermore, messages of the Turkish Ambassador to Pristina Kıvılcım Kılıç and Mayor of Pristina Municipality Shpend Ahmeti were read at the conference, wishing everybody luck and great success.