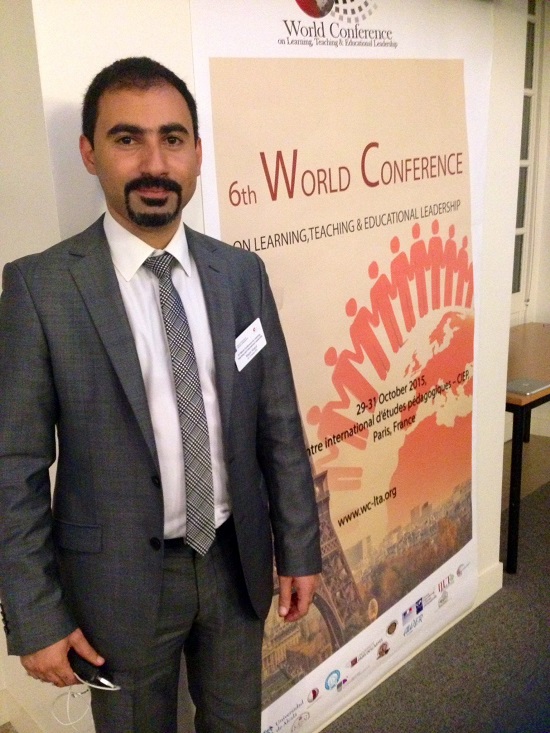 Irfan Günsel Research Centre of Near East University was represented with a presentation at 6th World Conference on Learning, Teaching and Educational Leadership held at Paris Centre International d'Etude Pedagogique.
According to a press statement released by the Press and Public Relations Directorate of Near East University, specialist Nazım Kaşot, the research member of Irfan Günsel Research Centre made a presentation titled "Views of Prospective Teachers from North Cyprus and England Towards A Sustainable Environment: A Comparative Case Study" at the Congress.
In press statement it was revealed that the presentation was essentially focused on the results of a case study investigating the opinions of teachers on preferences for taking courses on environmental issues or not, opinions on cultural values and socio-economic differences, and opinions of those who have taken courses on environment and how they value the environment, and comparative results of opinions of teachers, as well as interest to develop an environmental program to be integrated into the education systems.
Specialist Nazım Kaşot, the research member of Irfan Günsel Research Centre has expressed his gratefulness to Prof. Dr. Hüseyin Uzunboylu, Dean of Atatürk Faculty of Education, İsmet Aksular, Vice Director of Grand Library, and Cem Hami, Head of Department of Sciences for their contributions.