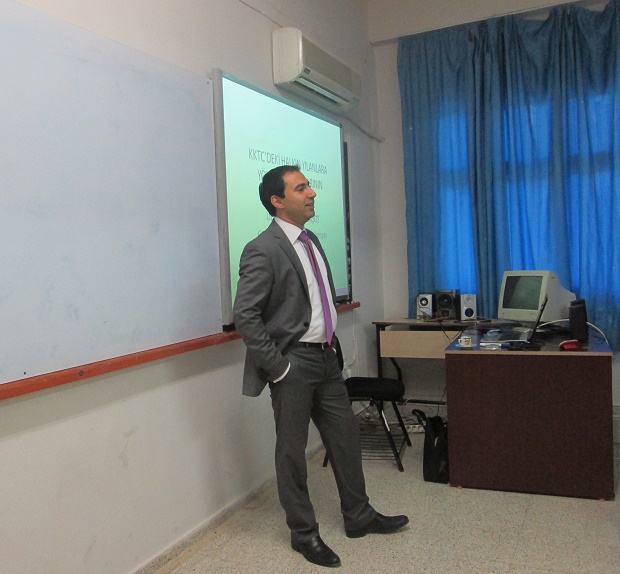 In order to raise the students' awareness regarding the crucial role of snakes in ecosystem, Near East University İrfan Günsel Research Center within the scope of its Social Responsibility Project has initiated training on snakes at Near East College.
According to the press release issued by the Directorate of Press and Public Relations Office of Near East University, training on snakes continues in rural and urban schools within the scope of the project that executed by the Environmental Education Specialist-Biologist Nazım Kaşot.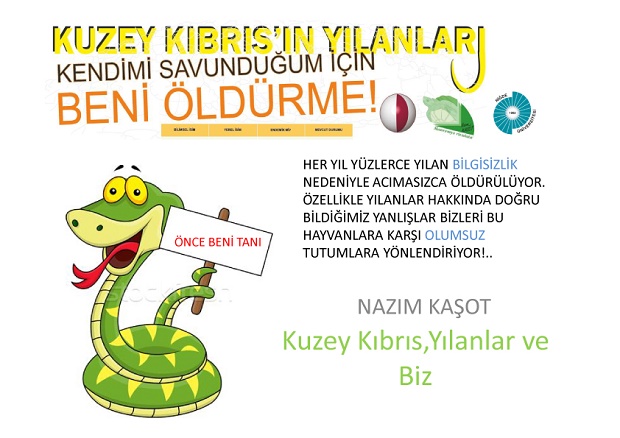 Within the scope of the project, Mr. Kaşot makes presentations regarding the importance and roles of snakes in the ecosystem by providing information on all species in North Cyprus fauna. Tests aimed at collecting scientific data regarding students' gains are being conducted before and after the training program.
Indicating that he carries out the educational research in collaboration with Assoc. Prof. Dr. Murat Özel from Niğde University, Mr. Kaşot underlined the importance of creating awareness by training students instead of saying "don't kill the snakes". Highlighting that the degeneration of snakes has caused a lot of negative impact on the environment, Kaşot stated that a balanced and healthy ecosystem requires that all the links of the chain are strong and in place. He extended his thanks to Cem Hami, Head of İrfan Günsel Research Center, for supporting him in actualizing the project.
The training that currently carried out at Near East College, Güzelyurt Turkish Maarif College and Nicosia Turkish High School, will continue in different schools in the spring term.