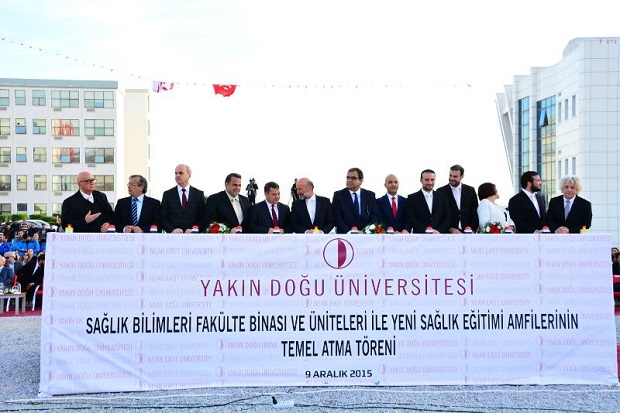 The groundbreaking ceremony of NEU Health Sciences Faculty Complex, its units, and Lecture Halls was realized through the participation of high level state protocol.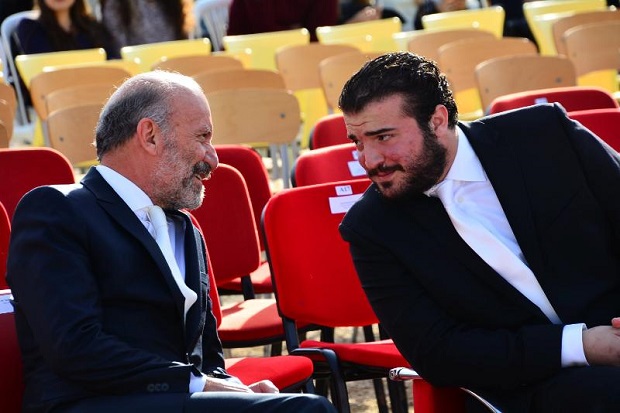 According to a press statement released by the Press and Public Relations Directorate of Near East University, Dr. Suat İ. Günsel, Founding Rector of NEU; Kemal Dürüst, Minister of Education; Osman Osman Korahan, President of Court of Accounts; Prof. Dr. Hüseyin Gökçekuş, President of YODAK; Assoc. Prof. Dr. İrfan S. Günsel, Chairman of Board of Trustees of NEU; Prof. Dr. A. Kemal Çelebi, Rector of Celal Bayar University; Prof. Dr. İlkay Salihoğlu, Acting Rector of University of Kyrenia, guests and students attended to the ceremony.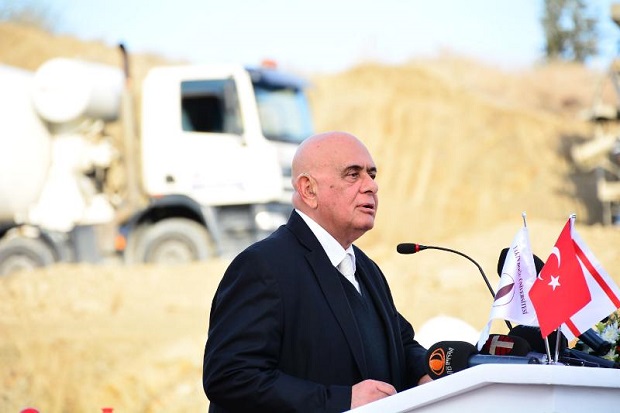 Physical and spiritual, everything belongs to this country…
Prof. Dr. Ümit Hassan, Rector of NEU, delivered the opening speech and said "NEU is contributing to education sector with its 16 faculties, and with 7 health schools at the level of a faculty. There are 29 research centers, 220 undergraduate and 210 graduate and postgraduate programs, and 3 hospitals are already standing out. I would like to take this opportunity to seek for the answer of a philosophy by asking the question – What is Near East?"
Prof. Dr. Hassan, said "Near East got in our lives 37 years ago, and with the experience of 37 years, development of ideas and ideals throughout these years, the designer of Near East is the Founding Rector, Dr. Suat İ. Günsel… Near East University is a symbol of people who are in struggle of living on this land. It belongs to this country with its physical and spiritual existence. A commonality or joint adventure with external powers was never the matter in existence of NEU".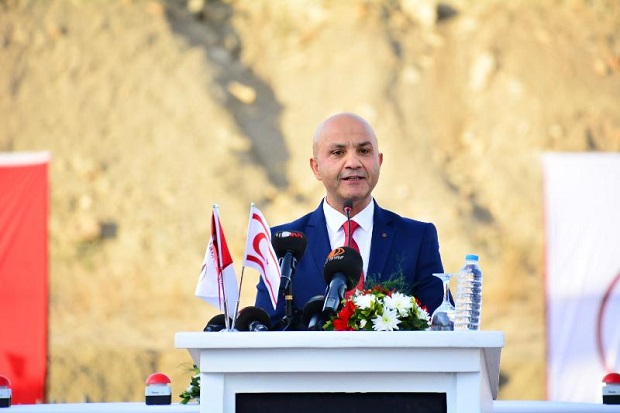 Within one single health concept; human health cannot be seperated from animal and environmental health concepts…
Prof. Dr. Tamer Şanlıdağ, in his speech said that the universities are institutions producing knowledge by integrating the different concepts such as education and science which is based on philosophical principles of idealism, starting from times of Plato and Aristoteles.
In this respect, within one single health concept, human health cannot be kept apart from animal health and environmental health concepts. Health Sciences Complex of NEU, of which mission is to treat, reduce or prevent the illnesses, is comprising medicine, dentistry, veterinary, pharmacy and nursing. At our university, there are 5 faculties, 2 institutes, 2 research centers, 1 vocational high school which are all standing out as the most preferred academic units."
Prof. Dr. Şanlıdağ continued his speech as follows; "in order to carry out sustainable and highly qualified experiments, labs were established to conduct experiments on experimental animals, cell cultures and molecules. Besides, the system of promotion and award system was put into use in order to increase and promote the academic performance, academicians. The investments made in these fields have already started to produce their fruits. The projects prepared by researchers of our university on natural compounds, stem cells, obesity, immunology, HIV/AIDS have received support from TUBITAK and EU.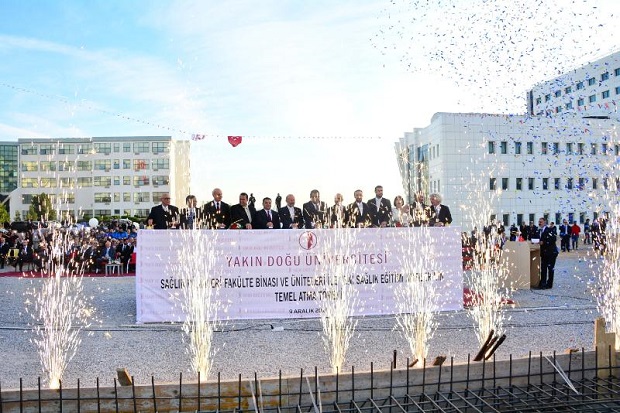 We are educating individuals who are successful in social relations and equipped with solid qualifications.
Prof. Dr. Sevinç Yücecan, Dean of Faculty of Health Sciences, said in her speech; "The primary objective of our faculty is educating health professionals who are self-confident, highly qualified in compliance with requirements of our modern age, and loyal to universal and ethical values, and use the knowledge in benefit of the public at all levels. I proudly point out that our faculty is expanding rapidly. At the very beginning, the Faculty of Health Sciences which was established in 2007 comprised only from Department of Nutrition and Dietetics, and Department of Nursery. In 2011-2012 academic year, departments of Physiotherapy and Rehabilitation and Health Management were added to our family. In 2013-2014 academic year, Nursery Department in English language was opened. This year seven more departments were added to our family, departments of Emergency and Disaster Management, Child Development, Speech and Language Therapy, Midwifery, Occupational Therapy, Occupational Health and Safety, and Audiology. Today, the number of students studying at undergraduate and postgraduate programs reached up to 1745 and the academic staff is so qualified that they have the ability and skill to achieve every single objective."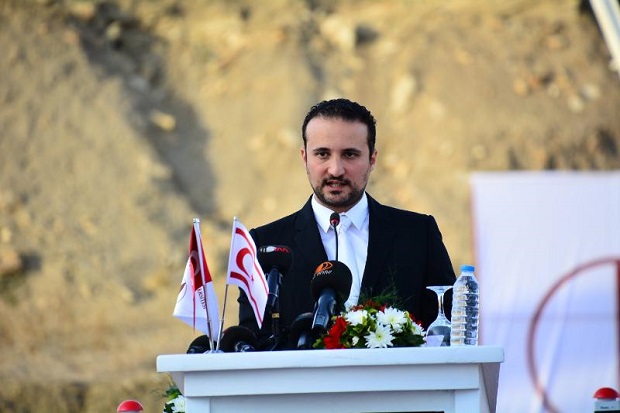 Throughout 37 years of our educational life, we have taken it as our task to take root on these lands
Delivering an opening remark at the groundbreaking ceremony, NEU Board of Trustees Chairman Assoc. Prof. Dr. İrfan S.Günsel stated that they had worked with all their might to provide Turkish Cypriot with the best services since the day they set off. "Within the frame of our fundamental objectives, we always aim at achieving the best with a continuous development. Education and health always have had a very significant place for us while exerting effort to accomplish quality and excellence at national and international arena on behalf of our people. It is our 37th year in education. As Near East University, we have undertaken it as our mission to take root on these lands. Taking roots can be accomplished by globalization through well planned structuring. Being aware of the crucial role of quality in education and health, we set a foot on this road 37 years ago to achieve the best and take root by producing permanent works for this country. As Near East Family, we will be working without pause to achieve the best in education and health" said he.
Günsel: "We believe that each facility that we have brought into service of our country so far deepens our roots in these lands and ensures further coalescence with our motherland Turkey and the world. While achieving coalescence, we have put our beautiful island Cyprus in the direction center of coalescence.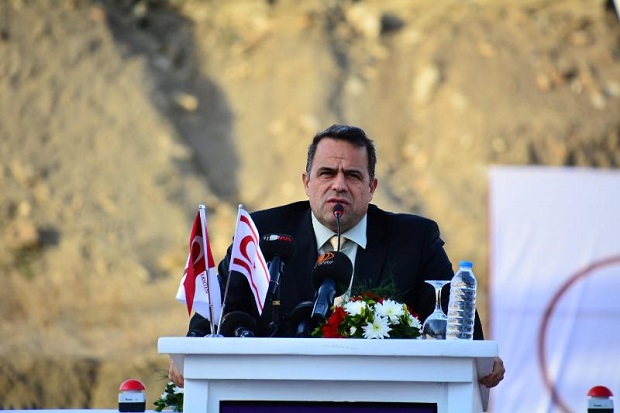 Here again today, as another step of our rooting and integration efforts, we are laying the foundations of the faculty building of Health Sciences, respective units and lecture halls. Health is a large and important domain that requires continuous development, renewal and gaining new information. Health is an extremely significant factor having important impacts on many important issues such as social development, increasing the quality of life, improvement of life standards and prolongation of life. We can easily say that a serious transformation is being experienced in the field of health in TRNC. Approximately 6000 students from 93 different countries receive education at 34 health-related departments at Near East University.
All our faculties concerning with health, NEU Hospital, NEU Dental Hospital, and NEU Animal Hospital are equipped with the latest technology provides the best quality services for our people and cultivate the health staff of future through the most contemporary education at global standards. As you know our people had to seek solution for their health problems; especially for cancer and cardiovascular diseases, abroad and there were inadequate health staff before the establishment of NEU Faculty of Medicine and NEU Hospital. Since the establishment of NEU Hospital, our people are no more dependent on the health services provided by health facilities abroad. NEU Hospital with its highly trained and specialized medical staff along with its high-tech equipped infrastructure is capable to offer solutions for most challenging health issues. NEU Faculty of Medicine cultivates highly trained physicians equipped with comprehensive knowledge and skills to meet the health staff requirements of the country. So far, in all steps that we have taken, our main effort is to cultivate highly trained health personnel for Northern Turkish Republic of Cyprus in particular, but in general for the world. Today, in virtue of NEU Hospital, our country has come to a point that is capable to provide safe, quality and affordable health services not only for its people but also for mankind across the world.
We feel the happiness of providing the people of Cyprus with services in such a significant field. We are also proud of providing these services in the best way. NEU Hospital with its potential to create health tourism has become a leading health center in Mediterranean. This contributes our students to achieve a cutting edge career over the others.
Within the frame of its innovative approach, NEU Hospital continues to equip its structure with the most advanced new generation technologies. PACS system, which has been installed recently by the hospital, enables 4D radiological Imaging, diagnosis and virtual surgery and provides the physicians with opportunity to increase the success rate and quality of operations by conducting simulated surgery in virtual environment prior the operations.
Near East University scientists have developed and demonstrated the ability to produce sterile surgical instruments by using 3D printing method for the first time in Northern Cyprus. Our Super Computer provides great support and contribution to cancer research center based in London.
We have started to provide contribution to AIDS studies by our most recently established center. Rooting is fed by all these developments. In the process of our coalescing with Turkey and the world, we are experiencing the happiness laying the foundations of the units and lecture halls of Health Sciences Complex and bringing these facilities into service of our precious students, who will shape the future of health."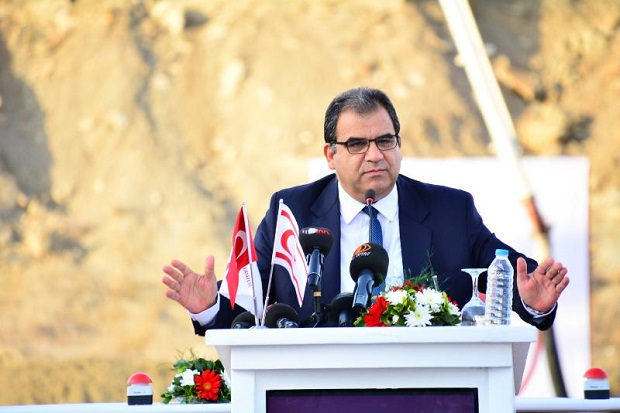 "Health gains importance when we lose our health"
Dr. Faiz Sucuoğlu, Minister of Tourism, said in his speech that "under the leadership of the Eastern University, an important step is being taken today in the field of health. Participating at the groundbreaking ceremony of the Faculty of Health Sciences complex is an event of pride for me. Health is gaining importance when we lose our health". He also withdraws attention to the issue saying that when we are healthy we don't very much know the importance of it. Minister Sucuoğlu also said "TRNC is taking significant steps under the leadership of NEU in development of health services and with the advancements like this and the projects like the Project of Century, which will bring the water to Cyprus from the mainland Turkey, the TRNC is making more advancements when compared to our Greek neighbours. Education and tourism are two very important sectors of TRNC, and thus, the health tourism has also gained importance nowadays in our country. The warm climate, beautiful environment and the cleanest beaches of Mediterranean are important factors in developing health tourism in our country. Under the guidance and leadership of NEU, our country must take further steps in developing health facilities and health tourism.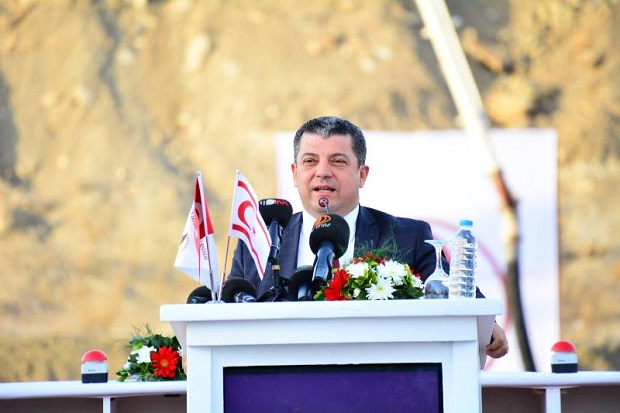 "Near East University is a great and worldwide reputable institution"
Kemal Dürüst, Minister of Education, in his speech delivered at the opening ceremony said "I am pleased to be here at the groundbreaking ceremony of a magnificent project. TRNC is a significant higher education centre and today there are over 82,000 students studying at the universities of North Cyprus. Near East University is a large and highly reputed institution, offering education to 27,000 students from all over the world. The Near East University must be respected by the entire world". Minister Dürüst continued as follows: "Health tourism is very important for the tourism sector. The Near East University have proudly marched through its journey in education and health sector, and made its voice heard by the rest of the world. I personally thank to Near East Family for their achievements on behalf of TRNC.
Following the opening speeches, the groundbreaking ceremony was realized by pressing the buttons to start the construction of Faculty of Health Sciences complex.