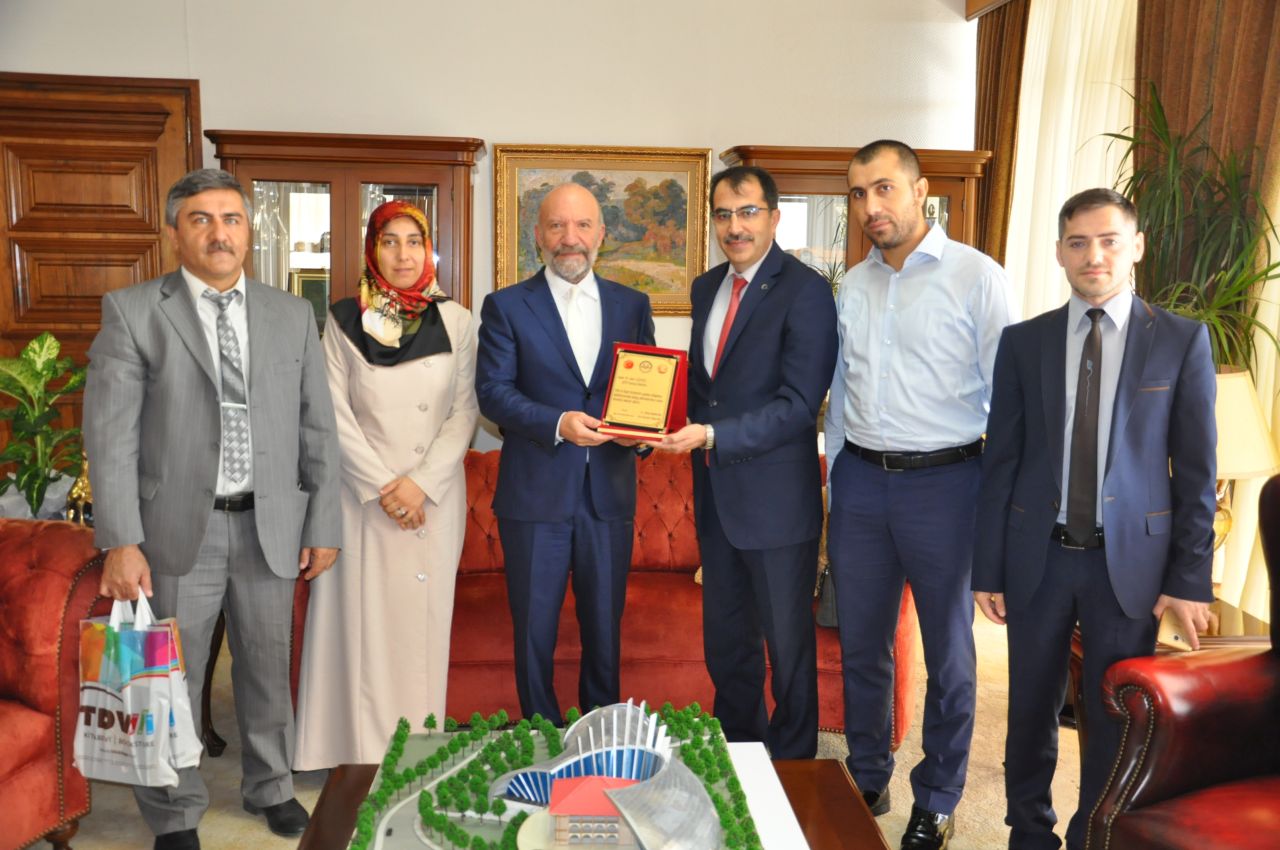 Founding Rector of Near East University Suat İ. Günsel accepted Religious Affairs Consultant of Ambassy of Turkey, Erdoğan Eken, and his delegation at the Rector's Office.
According to the information given by the Press and Public Relations Directorate of the Near East University, during the courtesy visit made on the occasion of the Mosques and Religious Officers Week, the Founding Rector Dr. Suat İ. Günsel expressed his pleasure to welcome Religious Affairs Consultant Erdoğan Eken and his delegation.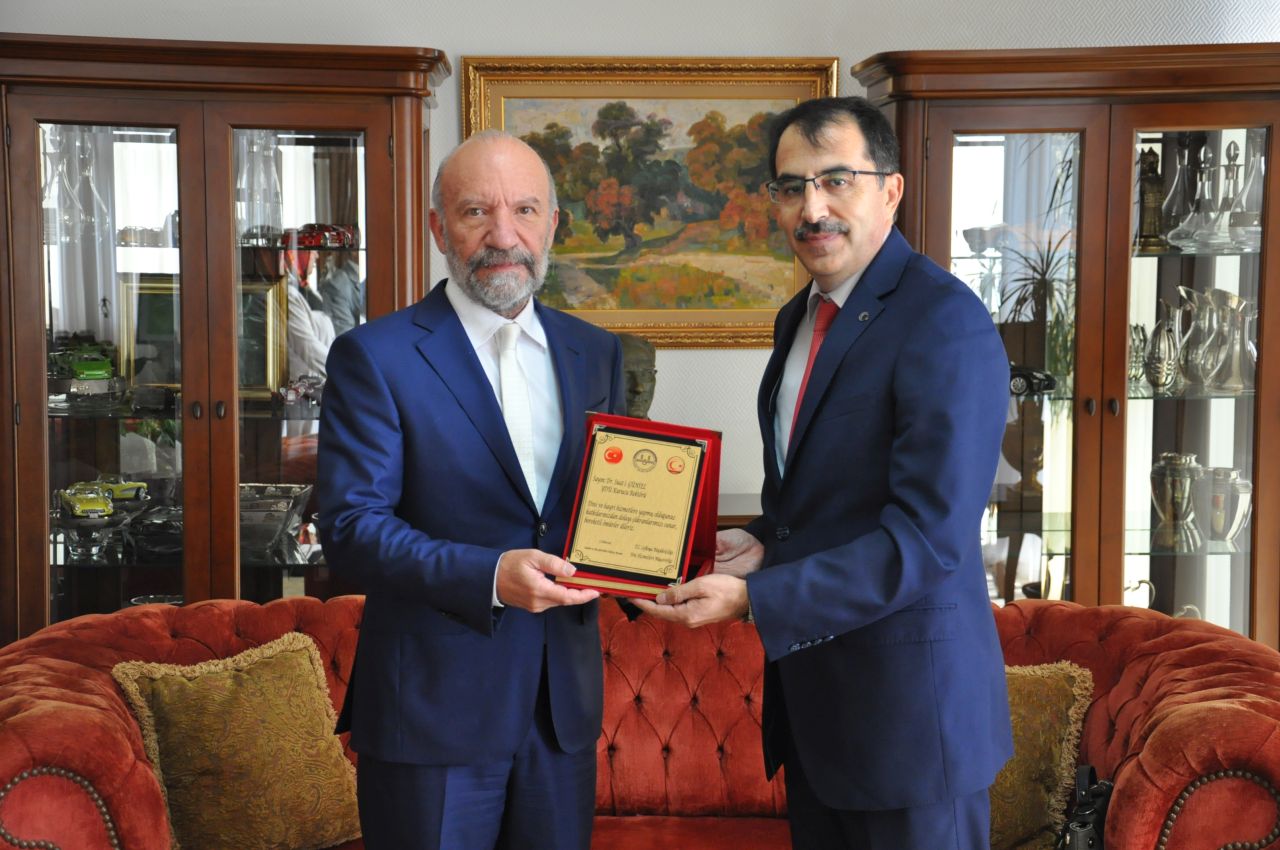 Dr. Günsel: "The mosque will have the highest capacity in Cyprus where 10,000 people can worship at the same time…"
During the courtesy visit the Founding Rector Dr. Suat İ. Günsel emphasized that the Dr. Suat Günsel Mosque of which the construction is in progress on the campus of Near East University is being constructed on an area 30 decares and a total of 10,000 people will be able to worship at the same time as it will be the highest capacity mosque in Cyprus. Dr. Günsel, stated that the main dome of the mosque has been completed and the main dome is surrounded by 33 domes and four minarets 36.8 meters in height with 3 balconies and 2 minarets with 2 balconies are about to be completed. Dr. Günsel also emphasized that the supporting parts of the main dome and of the smaller domes have a very special architectural texture.
The mosque will be a center of worship to be transferred to future generations
Erdoğan Eken, Religious Affairs Consultant at the Nicosia Embassy of Turkey, also stated that the Suat Günsel Mosque will be the center of worship and a great value to be passed on to future generations of the Turkish Cypriots and expressed his desire to be here at the opening of the mosque.
Erdoğan Eken presented a plaque to the Founding Rector. Suat İ. Günsel and the visit ended with a photo shooting.