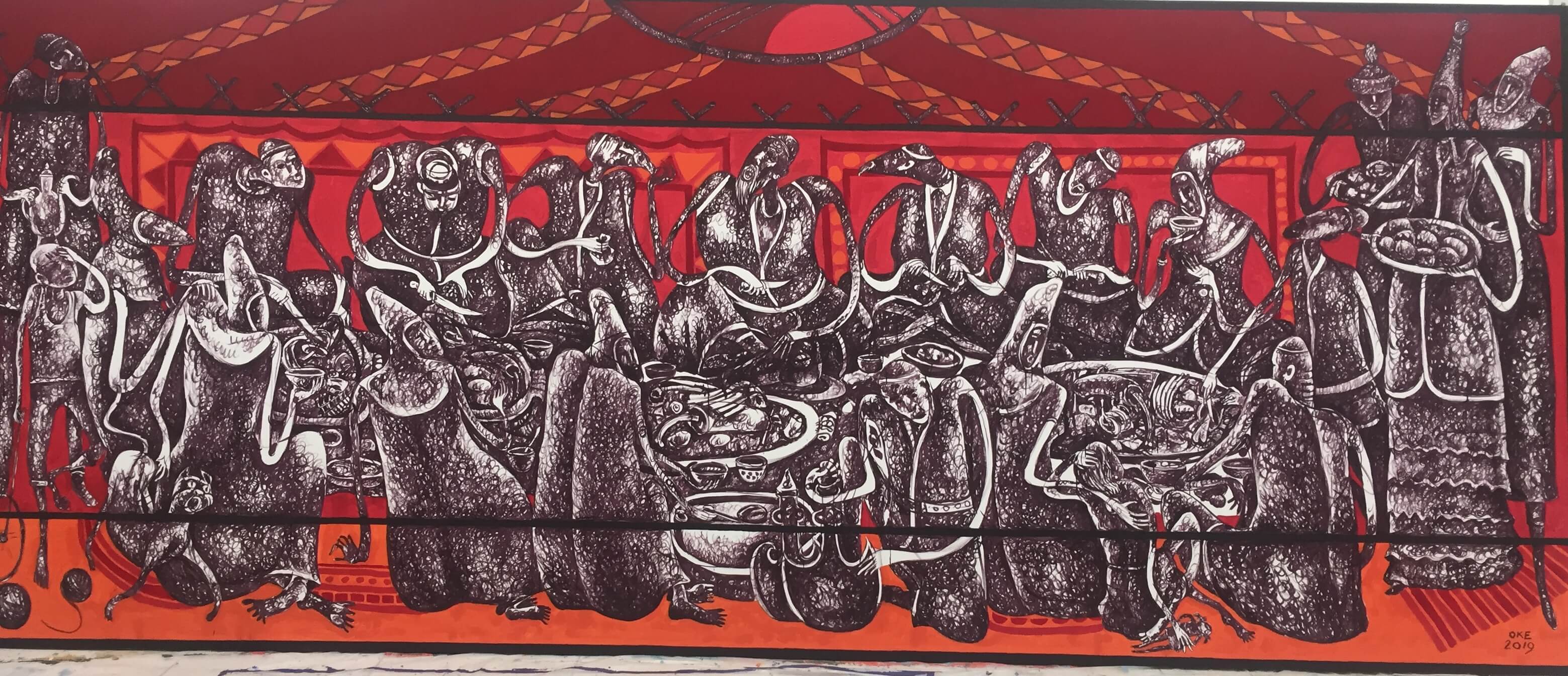 Exhibition Of 4 Uzbekistan Artists And Exhibition Of 5 Kazakhstan Artists Consisting Of 70 Artworks In Total Exclusively Made For Cyprus Museum Of Modern Arts In Total And Solo Painting Exhibition Consisting 70 Paintings Of Kazakh Artist Orazbek Yessenbayev To Be Opened By Minister Of National Education And Culture Nazım Çavuşoğlu…
Exhibition of Uzbekistan Artists consisting of 35 works exclusively made by Uzbekistanian artists Khasan Aminov, Nodir Shoabdurahimov, Rakhimjan Rizamuhamedov, Ortikboy Kazakov for the Cyprus Museum of Modern Arts, and the Exhibition of Kazakhstan Artists consisting of 35 artworks of Aktoty Smagulov, Sultan Amanzhol, Andrey Orazbayev, Turar Tuleyev and Galymzhan Suyunov as well as the Solo Painting Exhibition of Orazbek Yessenbayev consisting of 70 paintings will be opened by the Minister of National Education and Culture Nazım Çavuşoğlu.
According to the information provided by the Directorate of Press and Public Relations of Near East University, the opening of 3 separate exhibitions will take place at the Near East University Hospital Exhibition Hall on Wednesday, August 28, 2019.
Avant-garde, Color Richness and Women Images Met on Canvas…
The works of Khasan Aminov in the exhibition of Uzbek artists reflect the spirit of Uzbek people, Nodir Shoabdurahimov reflects female images in his paintings, the richness of the palette of color and the monumental historical works are depicted in the works of Rakhimjan Kazimov, and Ortikboy Kazakov studies in the avant-garde style and reflects his research and experiments in a realistic style.
Artworks Using Color Combinations with Various Techniques…
The paintings of Aktoty Smagulov, who uses the color palettes and color combinations at the exhibition of the artists of Kazakhstan, is felt with the oriental spirit of the Kazakhs' life, the works of Sultan Amanzhol using various techniques, Andrey Orazbayev's symbolist works reflecting Kazakhstan culture will be presented to the art lovers. In the paintings of Turar Tuleyev realism, symbolism and avant-garde style are reflected, and Galymzhan Suyunov's paintings focus on the theme of war.
Printing and Oil Painting Works on Silk will be Exhibited…
Orazbek Yessenbayev, a Kazakh artist who has found the language of stylization throughout his career, will exhibit his free works on various subjects in color graphics technique. Orazbek Yessenbayev was born on February 27, 1960 in the Jalagash region of Kyzylorda. From 1967 to 1977, he studied at Kyzylorda High School. He graduated from Almaty Gogol Art School in 1983 and worked as an artist designer in Kyzylor until 1986. He studied at the Institute of Applied Physics in Zhurgenova from 1986 to 1993, and from 2014 to 2015 he was the President of the Union of Young Artists of the Republic of Kazakhstan and from 2015 to 2016 he was the president of Sardar Military Art Studio. Since 1980, he has been a participant of the United Nations, Republican and regional exhibitions.