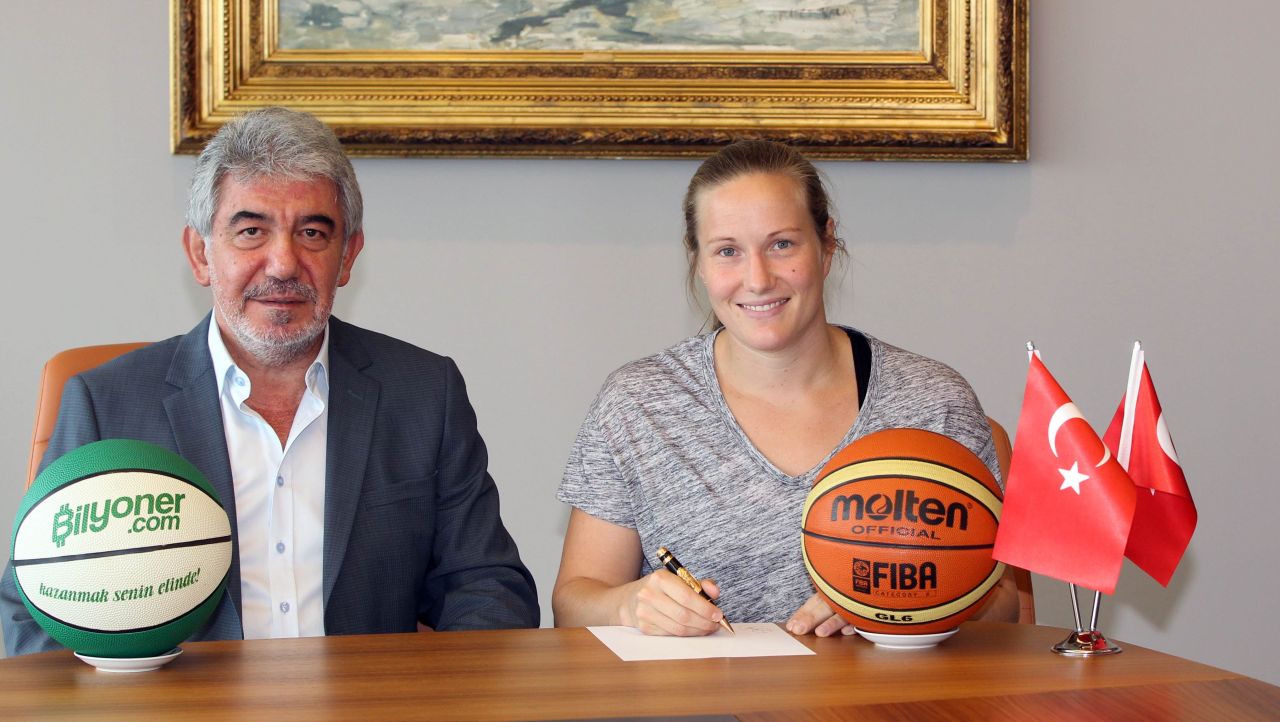 As one of the strongest candidate of the 2016-2017 basketball season, Near East University has recently added Elin Eldebrink, Swedish athlete, to its women`s basketball team with a signature ceremony. It was expressed that Near East University is addressed as the team which is continuing to make fast transfers causing its women`s basketball team to establish a strong team; that has a wide variety of athletes for rotation.
She has completed a successful season both in Turkey and in Euroleague...
According to the press info release issued by the Directorate of Press and Public Relations of Near East University, Elin Eldebrink has previously played for the Swedish National team, played in leagues of France and Belgium and last season, she has completed a successful season in Turkey by playing for Orduspor.
Elin Eldebrink: "We will take Near East University to the top!"
Making a statement, Eldebrink expressed that the women`s basketball team of Near East University was indisputably a rising star.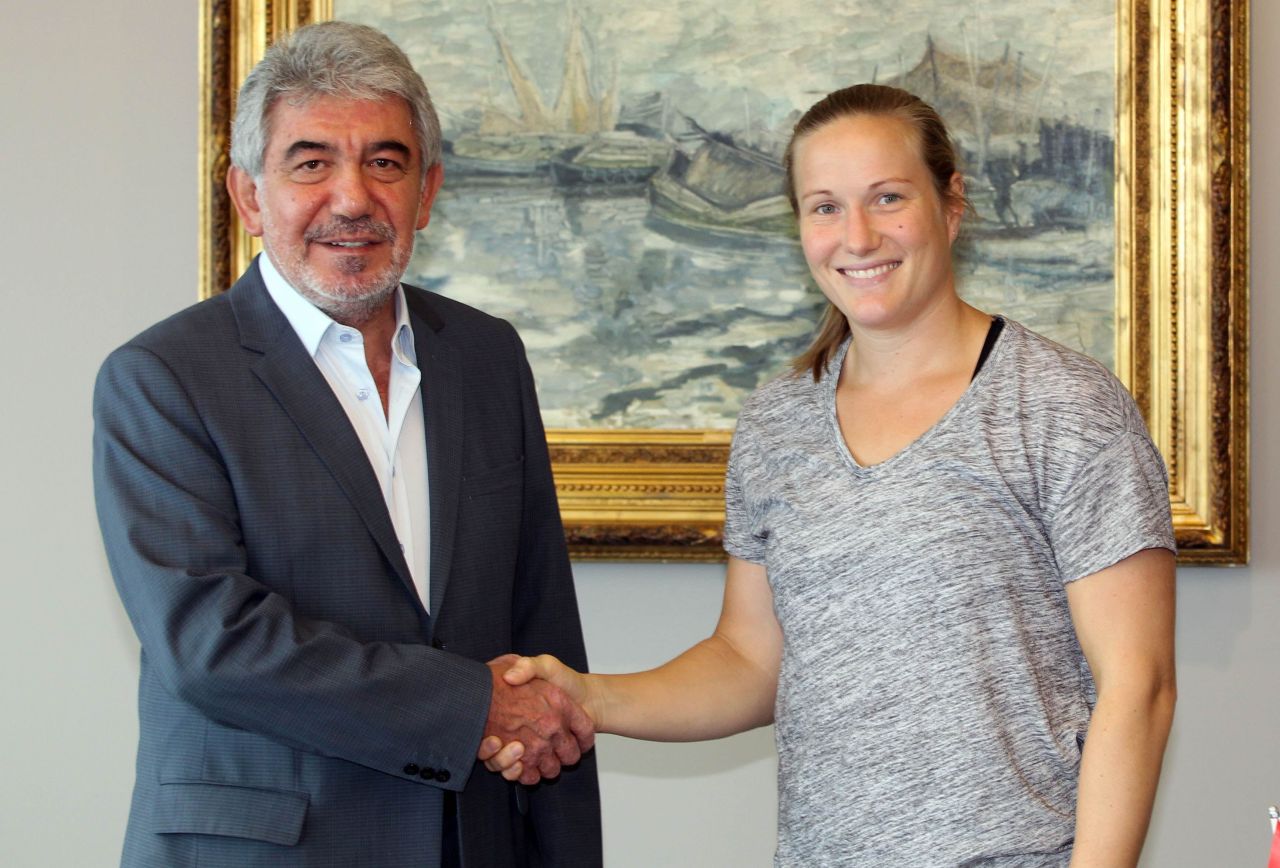 She added that during the last season when she played in Turkey, she had received many positive remarks about the NEU Women`s basketball team, some of which included expressions that they had a managing board that keeps their word and that they had great goals. Therefore, she said that as soon as she received an invitation to join the team, she did not hesitate at all. Eldebrink further stated that the Near East University women`s basketball team was very strong and that she was looking forward to support the team in the best possible way; all together aiming to take the Near East University to the top!