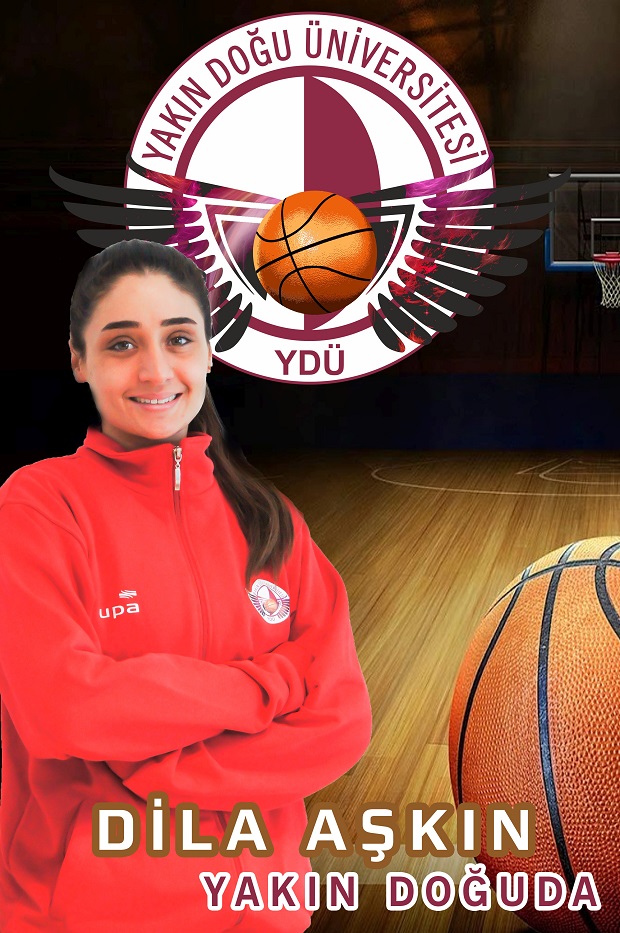 In the last week of Turkish Women`s Basketball League, Near East University (NEU) Women`s Basketball team has won a triumph over Hatay BB, making a mark in the competitive league. Additionally, NEU is continuing to take further steps regarding making new transfers to the team.
According to the press info release from the Directorate of Press and Public Relations of Near East University, it was revealed that subsequent to the transfers of Simay Karaman and Marica Gajic, the team has now made a significant transfer by recruiting Dila Aşkın, who previously played at Edirne Municipality Edirnesports, to NEU Women`s Basketball Team! It was stated that throughout Dila Aşkın`s basketball career, she had played in Genç Milli takımi (national youth team), alongside Çankaya University; Kayseri Kaski; Adana ASKİ; Tarsus Municipality; Konak Municipality Sports and Ormansports.
Assist. Prof. Dr. Hakan Atamtürk: "We aim to establish an effective basketball team!"
It was revealed that the latest transfer of NEU Women`s Basketball team was said to be born in 1987, and that she was renown as an experienced player. Furthermore, it was revealed that she had played in Orman Youth Club during the last season and that throughout the 24 matches she had played; she did 31.7 minutes; 6.7 points; 3.8 rebounds; and 2.2 assists. As for this season, it was stated that she played at Edirne Municipality Sports: playing 27 minutes; 7.8 points; 1.8 rebounds; and 1.0 assist. She was said to have strength full physical features and a competitive nature.
Making a statement regarding the transfer of Dila Aşkın to NEU Women`s Basketball Team, Near East University Director of Office of Health, Culture and Sports, Assist. Prof Dr. Hakan Atamtürk said: "We are rather happy to have transferred Dila to our team and to have made her as part of the Near East Family!"
Dila Aşkın: "I am honoured to be a part of a team which has been one of the best teams to play in the league!"
Expressing her feelings, Dila Aşkın expressed that she was happy and honoured to have become as part of NEU`s Women`s Basketball Team. She emphasisied her belief that although it was only the first year of NEU in the Turkish Women`s Basketball Team, she had observed the success that the team has achieved. She even stressed that upon coming to the island and the NEU, she had found more than she had expected. She ended her words by pointing out that NEU Women`s basketball team was currently one of the best teams of the league and that she was eager to do the best she can to contribute to future achievements of the team.