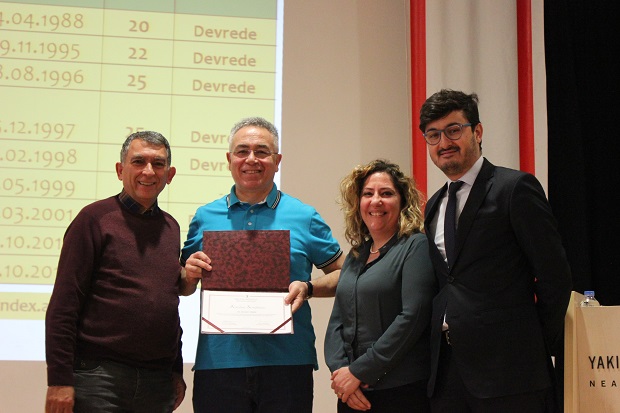 Energy specialist Necdet Pamir, stating that Turkish Cypriots must not be inadequate in reaching to information and in international relations, emphasized the importance of Energy Transfer Port and/or importance of geographical position of Turkey and Cyprus as terminal destination.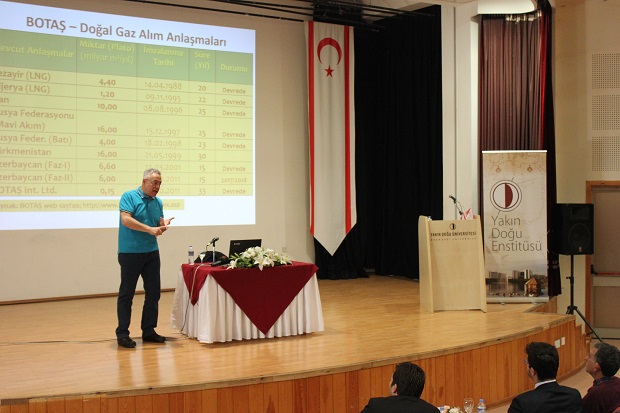 According to a press statement released by the Press and Public Relations Directorate of Near East University, Necdet Pamir, famous academician known with his studies on energy politics, reviewed the energy potentials of Turkey and the energy sources existing in Eastern Mediterranean region at the Security Academy organized by the Near East Institute. Necdet Pamir, making a presentation at the Security Academy of NEI, pointed out the existing energy politics and projects of Turkey and of TRNC.
Necdet Pamir stated that the European Union wants to increase the diversity of natural gas sources in Mediterranean and thus gives importance to Cyprus. Assoc. Prof. Dr. Umut Koldaş, Director of Near East Institute, pointed out his opinions saying that social awareness and institutional cooperation is a must for equal control of the energy sources and delivery routes.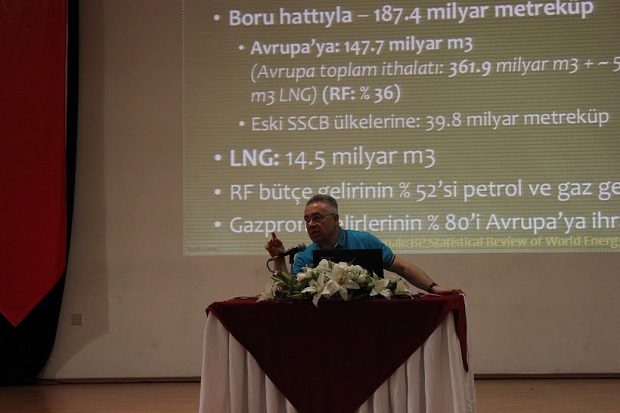 At the end of the presentations, a certificate of appreciation was presented to Necdet Pamir by Prof. Dr. Şenol Bektaş, Assoc. Prof. Dr. Umut Koldaş, Director of Near East Institute, and Assoc. Prof. Dr. Nur Köprülü, Vice Director of Near East Institute.
The certificate program of the Near East Institute focusing on security issues and applications will continue up to 21 May 2016. Further information regarding registrations to the certificate program can be obtained from www.neu.edu.tr or from [email protected], or from tel no: 2236464-532 and 05338299736.