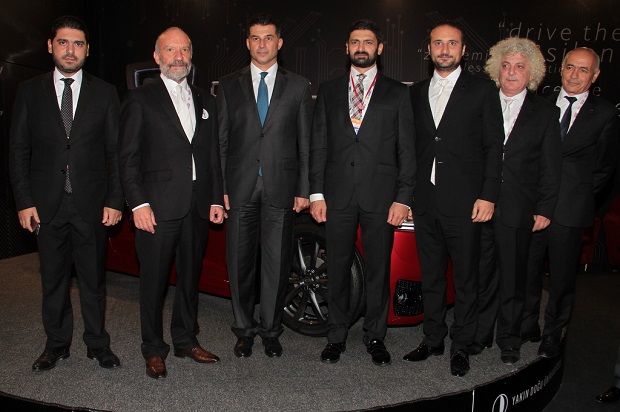 MUSIAD Expo is a biennial event held by Independent Industrialists and Businessmen's Association. The 16th MUSIAD EXPO was held concurrently with International Business Forum (IBF) and High Tech Port Fair at CNR Yeşilköy in Istanbul. The 16th MUSIAD EXPO Fair, which was opened by TR President Recep Tayyip Erdoğan, brought together thousands of domestic and foreign businessmen on Turkey's best business platform that situated on over 100 thousand squares meter. This year, the fair ensured special stand areas for many leading sectors such as printing, publishing-media, consulting and education, durable consumption, food, service, construction, logistics, machinery, healthcare, defense industry and textile. MUSİAD EXPO 2016 provided opportunities for businessman to establish global business networks, to have a say in global markets, to strengthen SMEs and speed up effective growth. GÜNSEL, the first domestic car of our country, was the center of attraction at the fair.
According to the press release issued by the Directorate of Press and Public Relations Office of the Near East University, GÜNSEL, TRNC's first domestic car that produced by the Near East University, participated in MUSIAD EXPO 2016 under the umbrella of TRNC and attracted great interest of domestic and foreign participants.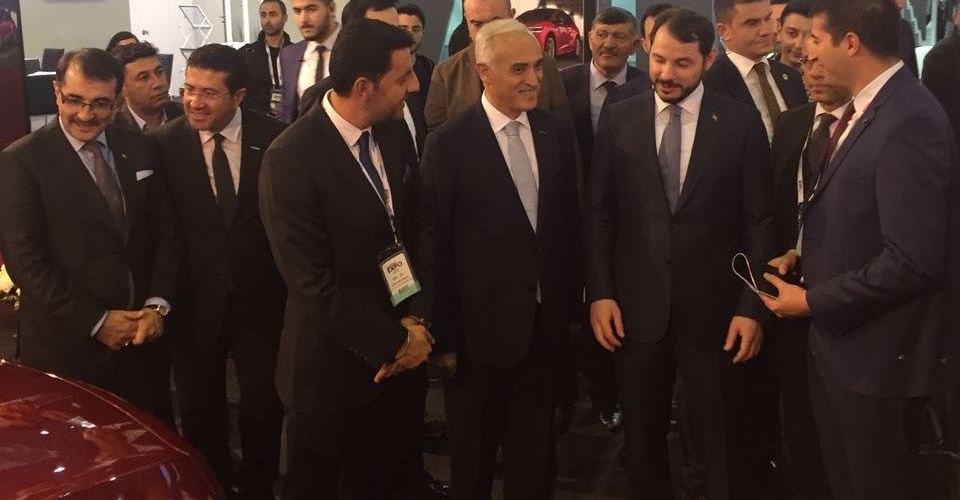 Minister Albayrak: GÜNSEL is an outstanding step in terms of showing the world what can be achieved in TRNC….
Berat Albayrak, Turkish Republic Minister of Energy and National Resources, visited the 1st TRNC Fair that held concurrently with the 16th MUSIAD EXPO at CNR EXPO Center, and received detailed information regarding technical and motor specifications of GÜNSEL. Touching upon the significance of the event, Minister Albayrak said: "The project is very promising and exciting. GÜNSEL sets up an outstanding milestone in terms of showing the world what TRNC is able to achieve"

Özgürgün: GÜNSEL has made a significant contribution to the promotion of TRNC on the international platform…
Within the cooperation of Turkey and TRNC Economy Ministers, the 1st TRNC Fair provided platform for TRNC sectors that involved in industry, higher education, tourism, construction, and real state to promote their products at the biggest exhibition forum of Eurasia. TRNC Prime Minister Hüseyin Özgürgün, who opened the 1st TRNC Fair and Promotion Days, along with Economy and Energy Minister Sunat Atun, National Education and Culture Minister Özdemir Berova, and Tourism and Environment Minister Fikri Ataoğlu visited the fair stand of GÜNSEL and came together with NEU Founding Rector Dr. Suat İ. Günsel and NEU Board of Trustees Chairman Assoc. Prof. Dr. İrfan S. Günsel.

Assoc. Prof. Dr. İrfan S. Günsel: The foundation of the automobile factory will be laid in TRNC on the 9th of December, 2016…..
During the visit, NEU Board of Trustees Chairman Assoc. Prof. Dr. İrfan S. Günsel provided the Prime Minister Özgürgün and accompanying ministers with detailed information regarding TRNC's first domestic car GÜNSEL that produced by the Near East University R&D teams of Innovation Center and Automotive Department. Highlighting that the foundation of the automotive factory would be laid on the 9th of December, Assoc. Prof. Dr. İ. Günsel delivered further information regarding the issue: "On 9 December, 2016, we will lay the foundations of the factory and witness a 50 year dream coming true as a result of 8 year lasting work. Within a year, GÜNSEL will be on the roads. We aim mass production within two years' time. We are experiencing the excitement, pride and happiness of this important step that will determine the future vision of Turkish Cypriot automotive industry. This important factory which will ensure the mass production of GÜNSEL, the first domestic car of our country, will put the name of our country among countries producing and exporting cars. In this fair, GÜNSEL proudly reflected the position that TRNC achieved in the field of science, economy, innovation and technology. GÜNSEL will continue to be a symbol and source of pride of our country at TRNC promotional fairs and events to be organized throughout world" said he.