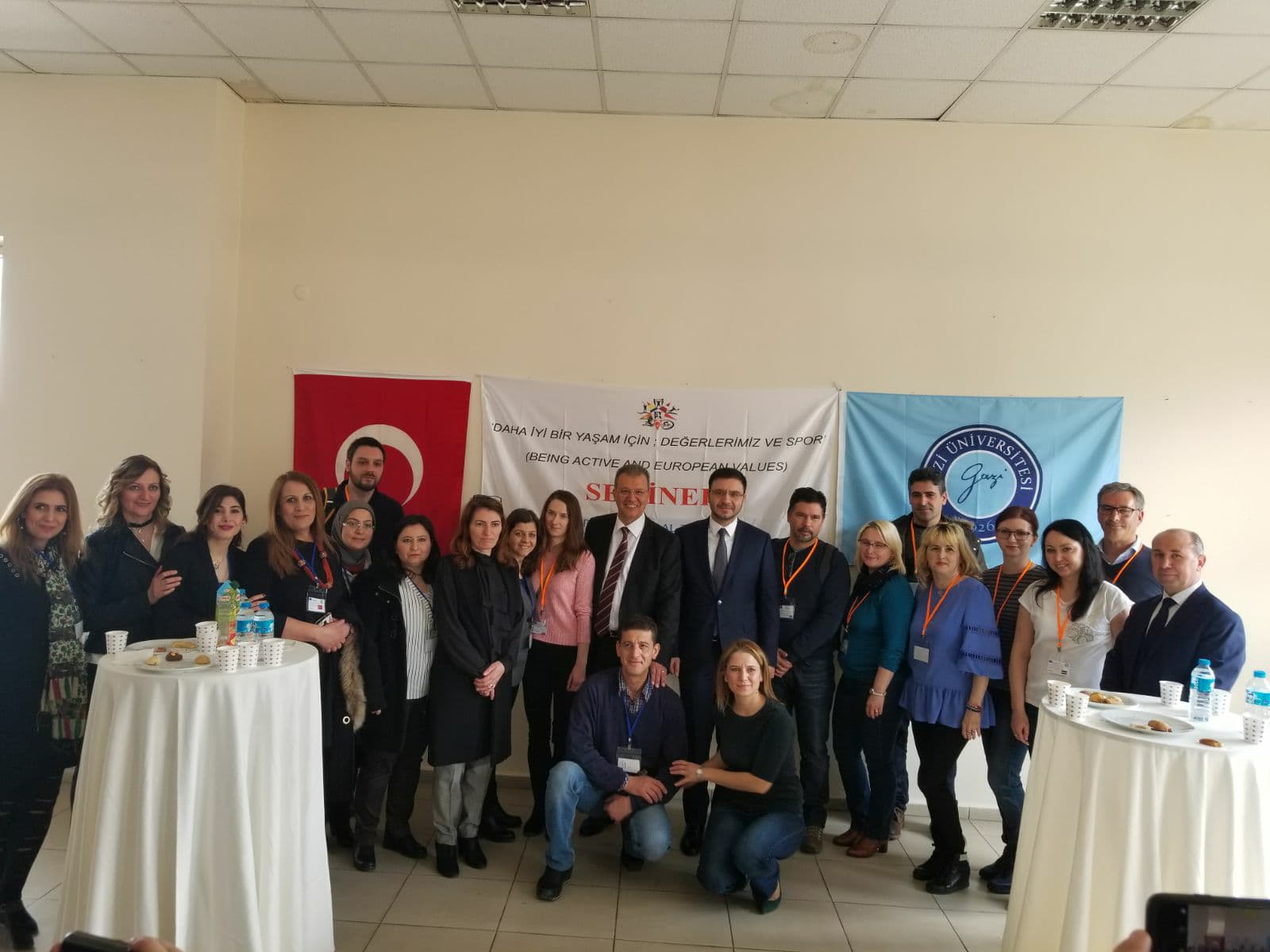 Near East University Atatürk Faculty of Education Dean Professor Ismail Hakkı Mirici participated in the seminar as a speaker on EV&PA project that co-organized by Latvia, Poland, Portugal and Romania Within the frame of European Union's Erasmus+ programme.
According to the info released by the Directorate of Press & Public Relations Office of Near East University, the seminar was held in Ankara and Professor Mirici participated in the seminar as a speaker. In his remarks, Professor Mirici compared Eurobarometer results and project outcomes and highlighted the importance of raising the students with European values.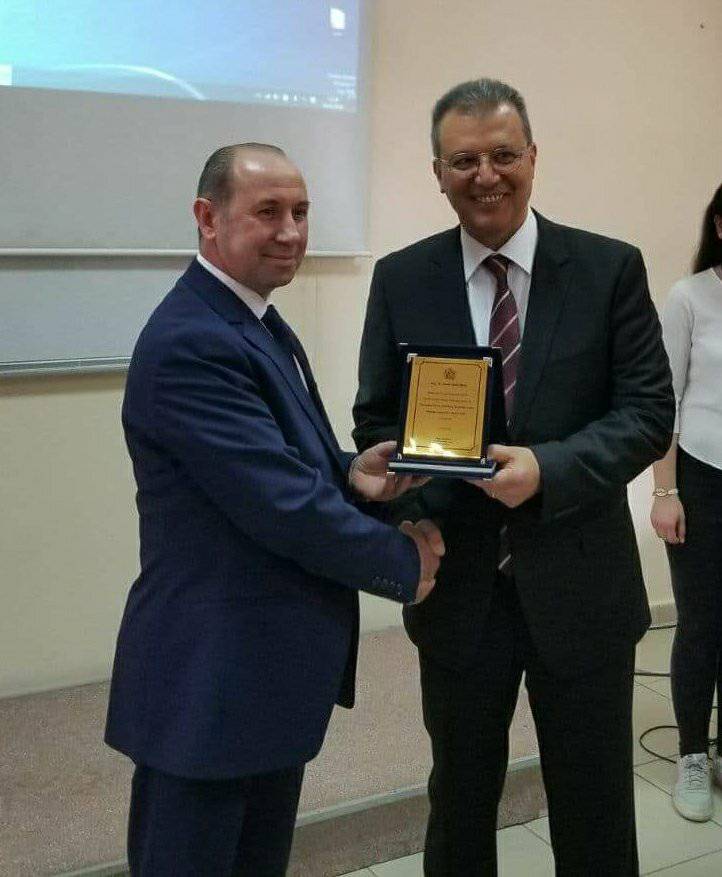 Ankara Provincial Directorate of National Education, Turkish Federation of Sports for All,Gazi University, various Anatolian High School principals, and the project team consisting of members from Turkey, Poland, Latvia, Romain and Portugal participated in the seminar. A plaque was presented to Professor Mirici at the end of the seminar.