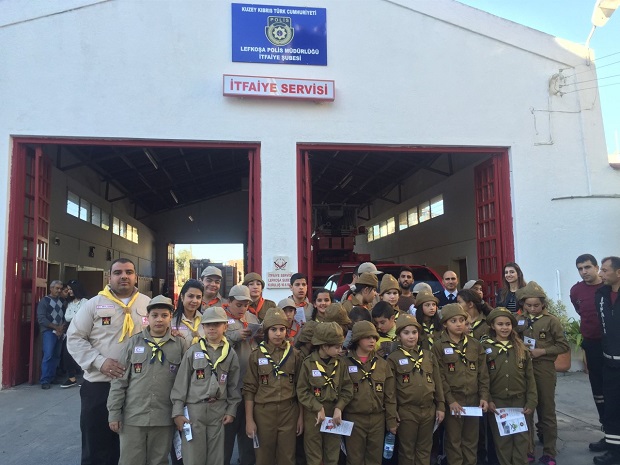 Near East University Faculty of Communication Department of Public Relations and Advertising lecturer Ufuk Altunç and her students organized an event under the slogan "As long as we are aware, we are safe". Within the scope of the event, 25 scouts consisting of students from ÖZEV and Geçitkale Primary School conducted a fire drill with the firefighters at Nicosia Fire Brigade.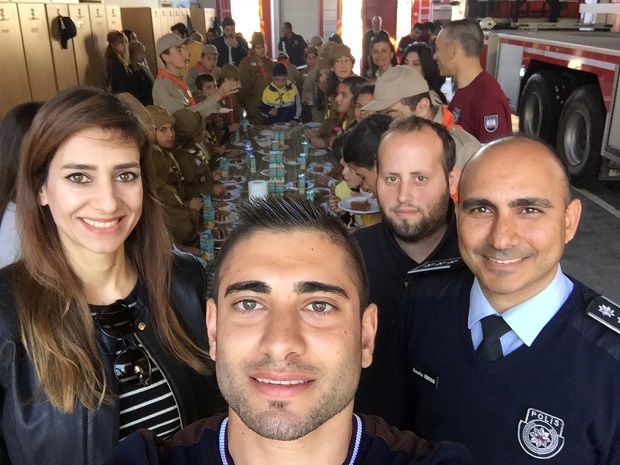 Educative and enjoyable fire drill with little scouts
According to the press release from the Directorate of Press and Public Relations Office of Near East University, the students from ÖZEV and Geçitkale Primary School participated in a course on fire training at Nicosia Fire Brigade. The fire officials provided the children with information regarding the tools and equipments that they use to respond accidents and fire. Then, the teeny firefighters wore helmets and conducted a fire drill under supervision of firefighters. After the fire drill, a cake decorated with fire engines and 199 was cut. The little scouts experienced enjoyable moments while becoming conscious for life.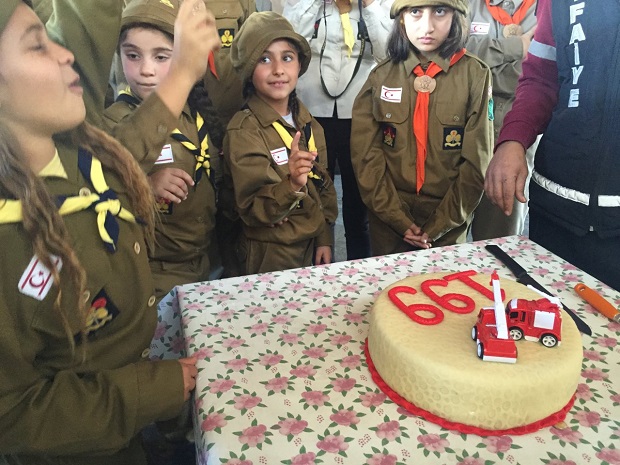 Awareness for a safe life
Touching upon the significant role of such extracurricular activities in creating awareness for fire and similar natural risks, lecturer Ufuk Altunç stated that they had organized the event in order to enable the students to get an idea regarding the fire brigade, firefighting strategies, firefighting equipments and to learn how to reach firefighter teams by calling the hotline 199. "For years, in order to create awareness for a safe life, we have either organized or provided contribution to activities regarding the training of children on all kinds of risks that they may encounter in life. We are devoted to continue such activities" said she.
Nicosia Fire Brigade Chief Ramadan Rürpınar, Gürhan Yürün and Mustafa Hayfavi stated that the children had learned some critical first steps for staying safe in case of a fire. In this regard, the fire drill created awareness concerning the measures to be taken to keep children safe from fire.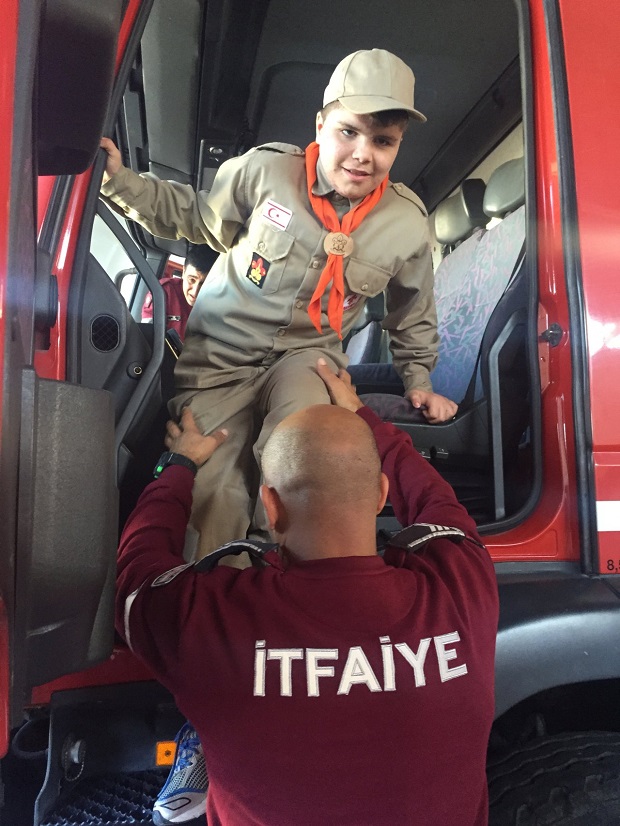 The game became a reality
Expressing his satisfaction with the event, the scoutmaster and lecturer Mehmet Erengin stated that the event was very fruitful. "The ÖZEV and Geçitkale scouts had the opportunity to see a real fire truck onsite that they saw either on TV or in games as a toy.