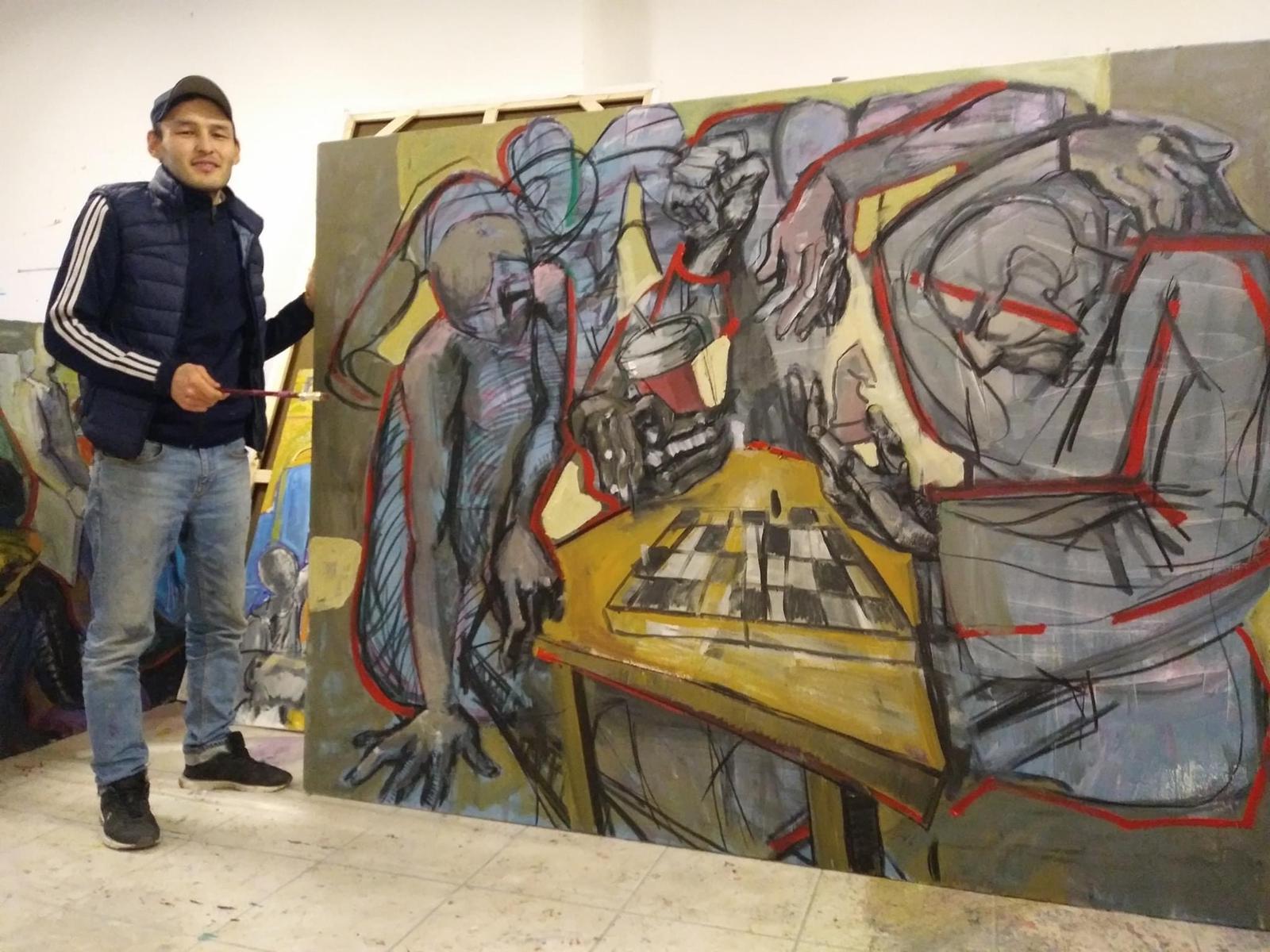 With the spread of the new type of coronavirus (Covid-19) around the world, painting artists also paint to draw attention to the epidemic and support the struggle from a different perspective.
According to the information given by the Press and Public Relations Directorate of Near East University, artist Aidos Seydakul painted to draw attention to the coronavirus, which spread throughout the world and took the lives of thousands of people, and to support the struggle against coronavirus with an artistic perspective.
In the statement, it was reported that different artists will share their perspectives every day in line with the struggle against the Covid-19 within the scope of the Cyprus Museum of Modern Arts.
Who is Aidos Seidakul?
He was born in the Almaty region of Kazakhstan in 1993. In 2016, he graduated from the Abay National Pedagogical University of Kazakhstan. In 2018, he graduated from the Zhurgenov National Academy of Arts of Kazakhstan. He has been a member of the Young Artists Association of the Republic of Kazakhstan since 2015. He is a participant of the Republican exhibitions. In 2006, he won the "Neva Palette" competition. In 2015, he participated in the exhibition dedicated to the "550th anniversary of the Khanate of Kazakhstan".