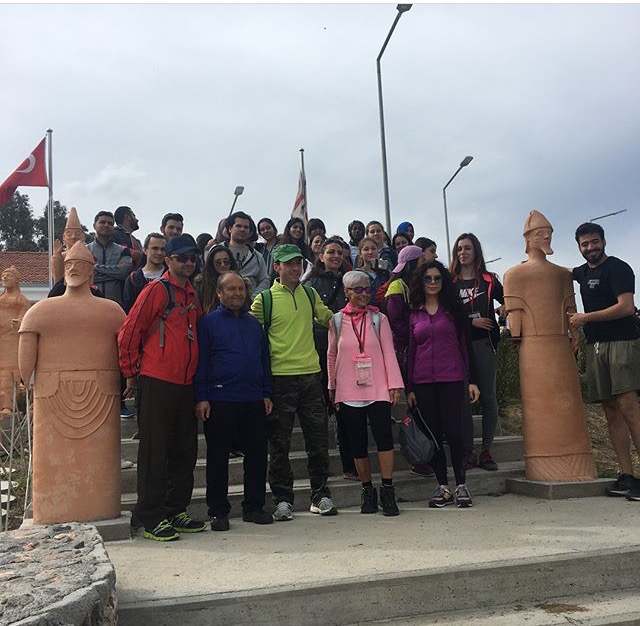 Functioning under the body of Near East University Student Deanery, Physical Education and Sports Club and Sports Tower jointly organized a nature walk in Akdeniz Village recently.
According to the press release issued by the Directorate of Press and Public Relations of Near East University, the nature-walk received high interest and students found the opportunity to explore the nature of Northern Cyprus. The nature walk was a 4 kilometer walk and as part of this walk, the students visited the King's Tomb and walked to the Caretta Beach. During the walk, the students were provided information on the ecology and history of the Akdeniz Village. Additionally, the students also visited the open-air museum.
Students expressed that they were very pleased with the event as they found the chance to relax from the stress of a busy study schedule; walking in fresh air and enjoying the peace of the nature. Furthermore, the Physical Education and Sports Club announced that with the arrival of spring, they will be holding more events alike; providing nature sports and camping activities.
On the other hand, Student Deanery made a statement on the matter and expressed that there will be future organization involving culture, civilizations, and social-responsibilities with the aim to provide the students the opportunity to enjoy and get to know the natural beauties and history of our country.