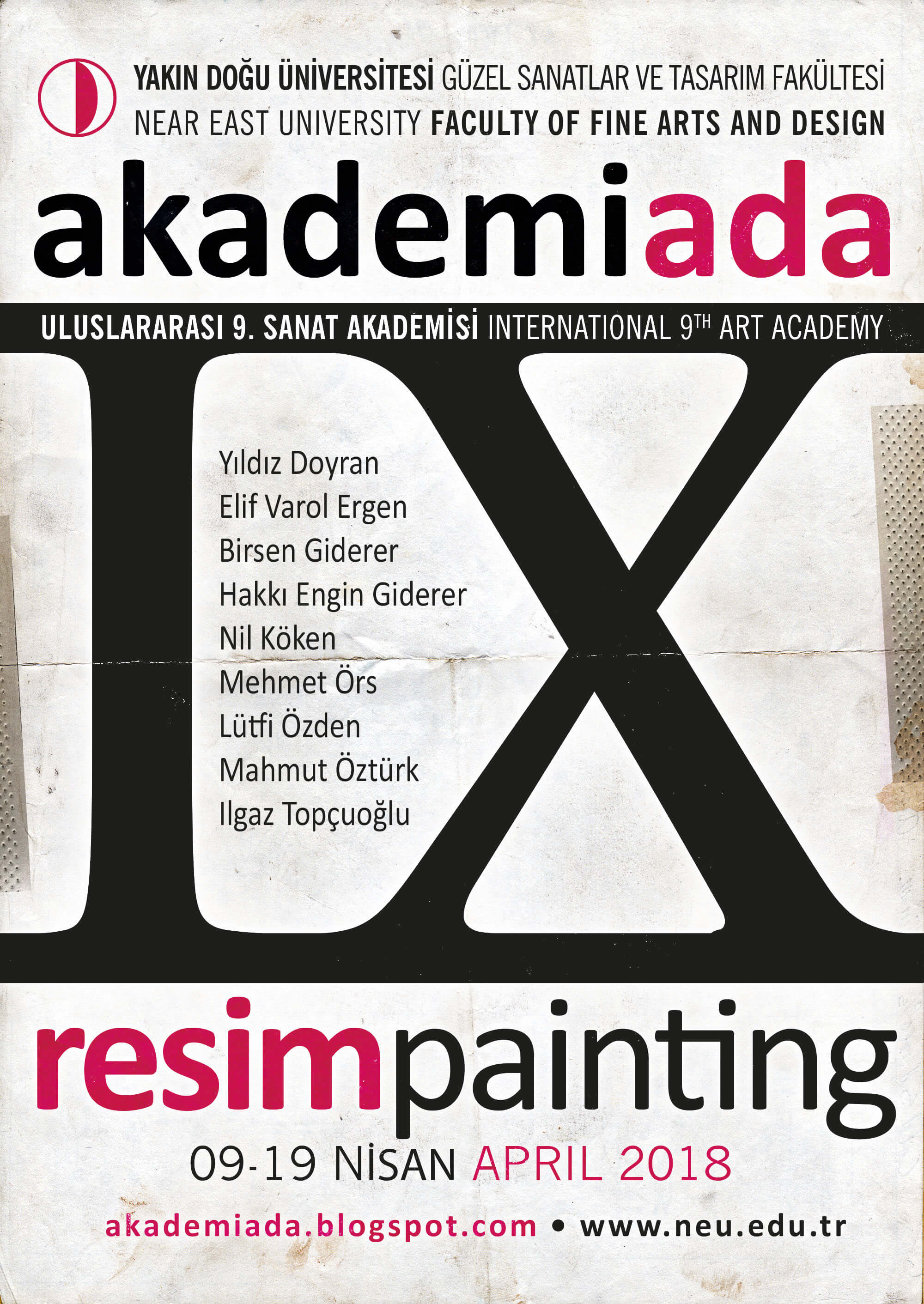 The 9th International AKADEMIADA held by Near East University Faculty of Fine Arts and Design is to commence on 9th April 2018.
Making a statement to the Directorate of Press and Public Relations of Near East University, Representative Dean Assoc. Prof Dr Erdal Aygenç stated that since 2009, NEU Faculty of Fine Arts and Design Annually held the International Art Academy-AKADEMIADA to exhibit works of art, ceramic, statues, graphics, photography and print art. He added that this was an opportunity to invite artists and designer academician and bring them together with the students of Near East University. He proudly announced that the art academy 9th AKADEMIADA was to be held on 9-19 April, 2018 and that there will be well-known figures to share their knowledge, skills and work with NEU students.
The main focus of the 9th International Akademiada will be "Art"…
It was revealed that 9 academicians were invited from abroad to the Academy to be held over 9 nine days. During these days, students had the chance to work, produce, and exhibit their work by Thursday, 19th April 2018.