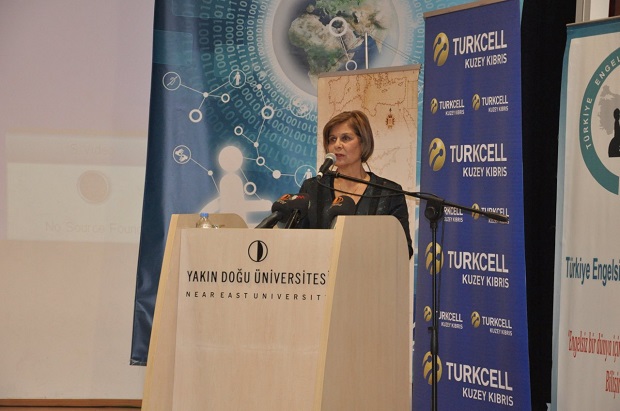 As part of the Barrier-Free Information Days, a workshop titled as "children learn from their experiences" has been actualised at Near East University.
According to the press info release from the Directorate of Press and Public Relations of Near East University, Communal research and Development Centre which functions under the body of NEU Centre of Excellence has organised a workshop and it was revealed that Dr. Matteo Perchiazzi, Osman Öztürk from Bahçeşehir University and Assist. Prof. Dr. Çağla Garipağaoğlu have acted as spokespersons at the workshop. Furthermore, Specialist Menil Çelebi; Lawyer Mehmet Ekin Vaiz; Assoc. Prof. Dr. Ahmet Güneyli; and Assoc. Prof. Dr. Umut Koldaş acted as the moderators of the workshop.
Near East University, Centre of Excellence Communal Research and Development Centre Co-Head Assoc. Prof. Dr. Zehra Altınay made the opening speech of the workshop, read a poem tilted as "Children Learn from their Experiences" and gave details on the scope of the workshop.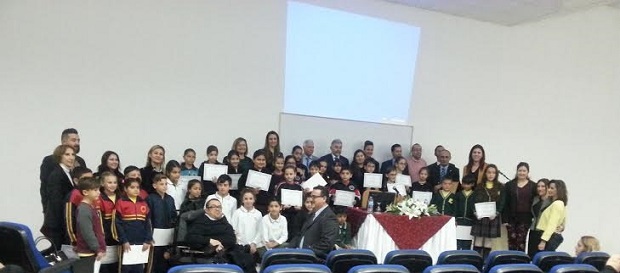 The focus of all the speeches made were the significance of the education of the parents and the potential of the children…
Turkish Republic of Northern Cyprus First Lady Meral Akıncı made a speech at the workshop and emphasised the importance of the expectations and the needs of children, education of parents and therefore the significance of the workshop.
It was pointed out that a poem competition was held as part of the workshop, and that 2nd Chairman of the Association of Informatics of Turkey Başkanı Koray Özer had also made a speech, pointing out the importance of dreams and potentials of the children. As for the Head of Centre of Excellence, Prof. Dr. Nedime Serakıncı emphasised that children learned from their experiences and that as parents and the children's teachers, we all had the responsibility to be good role models to them. She further added that we also needed to teach our children how to filter right from wrong in the world of today.
The poem competition was followed by an award ceremony…
It was revealed that the aforementioned poem competition was followed by an award ceremony. The poem competition was organised by Assoc. Prof. Dr. Fahriye Altınay, Assoc. Prof. Dr. Zehra Altınay and Koray Özer. Moreover, Buğçe Küçük; Ömer Suay; Mustafa Hürses; Assoc. Prof. Dr. Ahmet Güneyli; Orkun Bozkurt; Günay Kibrit; and Çelen Çağansoy acted as the jury of the competition. As a result of the competition, Alayköy Primary School, Beyarmudu Primary School, Doğa Primary School, Hamitköy Primary School, Karakol Primary School, Necati British Primary School, Şht. İlker Kartel Primary School, Near East Junior College, TED Northern Cyprus Campus all received plaques and the students from these schools received "Barrier-Free Hearts" certificates.