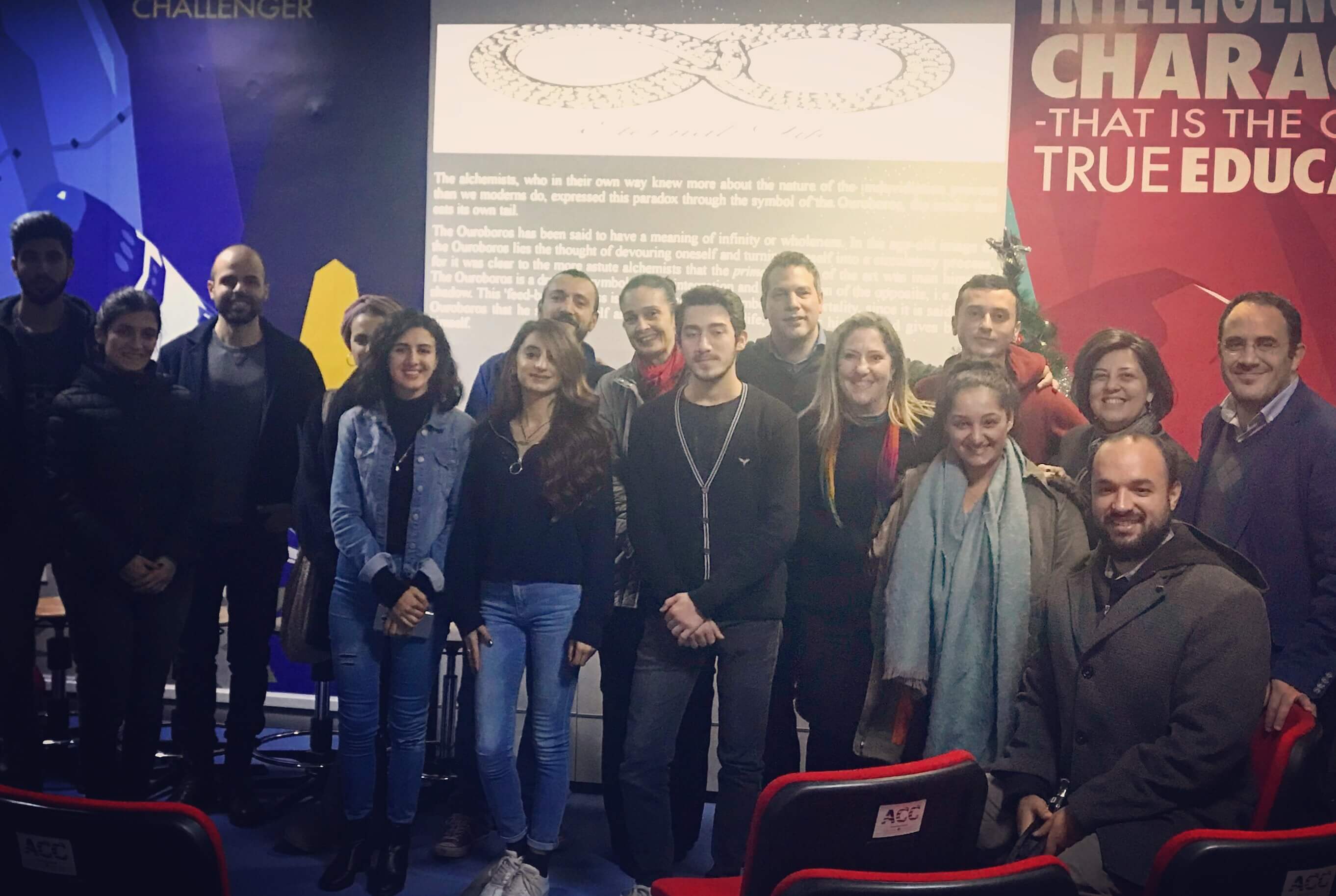 It was revealed that Assist. Prof. Dr. Bilge Azgın made a presentation at the seminar titled as "Non-Violent Communication in Politics" Seminar, held at the helm of Near East University Faculty of Economics and Administrative Sciences.
According to the press release issued by the Directorate of Press and Public Relations of Near East University, Assist. Prof. Dr. Bilge Azgın made a presentation on the significance of Non-Violent Communication in Politics, emphasising that in recent years, the levels of anxiety, arrogance, fear, and anger have increased with the effects of extreme right-wing populist political movements. Furthermore, although non-violent communication derives from an egalitarian and libertarian worldview in its philosophical origins, it can be defined as a process language that transcends political ideologies and develops over universal human emotions and needs and extends to the interdependence, empathy and unity consciousness.
Assist. Prof. Dr. Bilge Azgın added that the first steps to transition to non-violent communication ran through realising how the concept of enemy is 'dissolved' into our daily-life language. She also emphasized the need to discuss the possibilities, conditions and strategies of communicating with people without using images of enemies and creating a different world, especially in a world conceived and created around the imagination of the nation-state and assumed as the ı reality ı of the international system.
Assist. Prof. Dr. Bilge Azgın also drew attention to the question "What would a liberal and egalitarian language be like, constructed from otherization in politics?" She said that we should avoid not to impose the values significant for us on others and try not to blame others and not get angry at others, and/or try to punish them. On the contrary, is necessary to communicate effectively with others and establish non-violent communication.
Students' Intellectual Functions are valued…
Making a statement, Head of Department of Political Sciences of Faculty of Economics and Administrative Sciences, Assoc. Prof. Dr. Nur Köprülü, stated that interactive and application-oriented activities are to e held at regular intervals to contribute to NEU students' awareness and intellectual functions. On the other hand, Dean of Faculty of Economics and Administrative Sciences Prof. Dr. Şerife Z. Eyüpoğlu also made a statement regarding the matter and asserted that they fully supported interdisciplinary events and activities due to their belief that they made a significant contribution to the academic programmes offered at the Near East University. By this way, faculty students were encouraged to think through different disciplines and have the opportunity to develop their problem solving skills on the basis of interactive discussion.