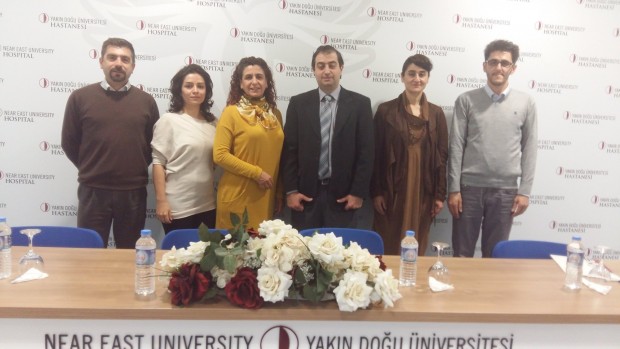 Near East University Department of Informatics and TRNC Informatics Association signed a protocol concerning cooperation between the parties.
According to the press release issued by the Directorate of Press and Public Relations Office of Near East University, the cooperation protocol was signed at Near East University by Assoc. Prof. Dr. Nadire Çavuş, Head of NEU Informatics Department, and Nihat Yılmaz, Chairman of TRNC Informatics Association, on behalf of their parties. The cooperation protocol provides opportunities for the industry and academic staff to conduct joint studies.
Touching upon the significance of signing the protocol on a date that corresponds to 8-14 March Science and Technology Week, the press release provided information regarding the objectives of the protocol. According to the press release, the cooperation protocol set terms and resolutions for organizing joint scientific activities, conducting joint research-development studies, and providing opportunities for industry and education sector to act in unison.
Drawing attention to the outcomes that the protocol would provide for students and the industry, Assoc. Prof. Dr. Nadire Çavuş delivered further information. "This protocol provides opportunities for our students to do internships on Informatics in the sector and turn their theoretical knowledge into practice through hands-on and onsite applications. The lack of qualified personnel is one of the main problems that the sector faces. By virtue of this cooperation protocol, the sector will have a chance to get an idea about the qualifications of our graduates throughout the internship period in terms of meeting their needs for qualified personnel" said she.
The terms and resolutions set by the protocol cover a two-year-period and comprise 6 main articles:
1. Organizing joint scientific activities (symposium, congress, general assembly, workshop, etc)
2. Cooperation regarding inservice training
3. Sharing the results of scientific and technical publications
4. Studies on technical regulations
5. Sharing joint professional information
6. Mutual cooperation concerning student internships