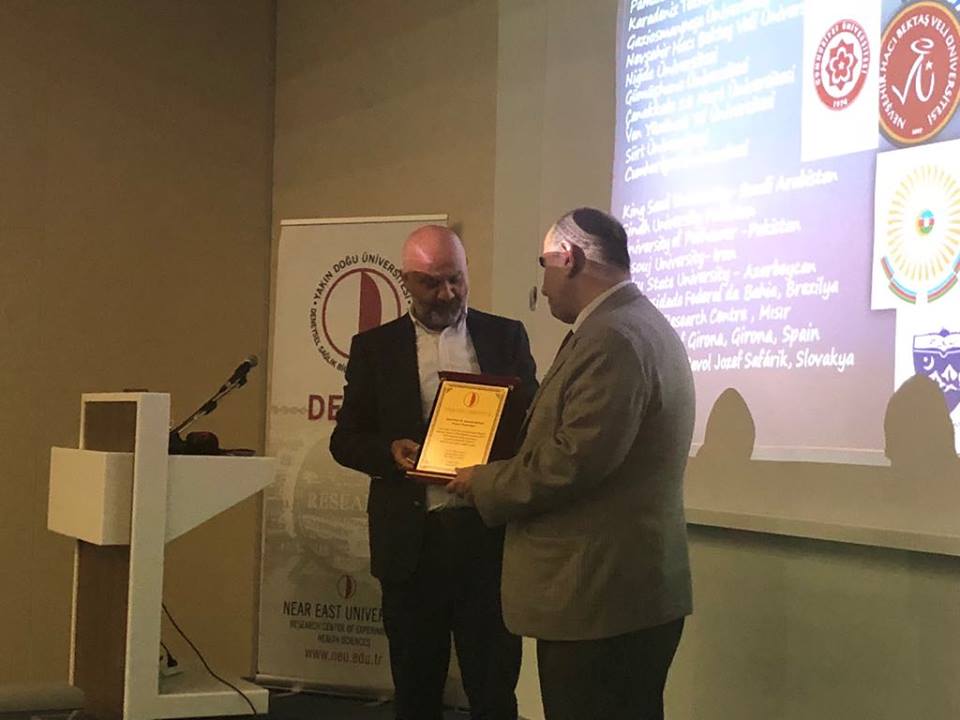 Seventh of the "Periodic Conferences Series", through which the new developments in the scientific world and highlighted topics are discussed, was carried out by the Experimental Health Sciences Research Center on "Nanotechnology and Some Applications in Chemistry".
According to the information given by the Press and Public Relations Directorate of the Near East University, the conference held at Irfan Günsel Congress Center Hall number 1 hosted Prof. Dr. Mustafa Soylak who has 560 articles, two books and two lecture notes in the Science Citation Index (SCI), receiving more than 21,000 references, and more than 10 researchers conducted studies Iran, Saudi Arabia, Pakistan and Egypt with support of Prof. Soylak and TUBITAK, with a total of 85 H, and carried out doctorate and post-doctoral research studies at Prof. Dr. Soylak's laboratory. Professor Dr. In his presentation, Soylak addressed the unknown aspects of the Nanotechnology and chemistry. .
Prof. Dr. Soyalak stating that comprehensive understanding of the evolution of chemical reactions, kinetics, the direction of chemical reactions with smart molecules, the orientation of biocatalytic (enzymatic) events, crystal structure, crystal structure errors and exploitation, surface chemistry and surface investigation, and analytical chemists forced the chemists to turn to nanotechnology, gave examples on the methods of nanomaterial preparation; Solid State Methods, Grinding, Milling, Mechanical Alloying Techniques, Steam Methods, Chemical Synthesis / Solution Methods, Sol-Gel Method, Colloid Chemistry, Gas Phase Synthesis Methods.
MEDICAL AND HEALTH "Nanobiotechnology / Nanomedicine"
Professor Dr. Mustafa Soylak in his presentation on Nanobiotechnology / Nanomedicine shared his knowledge about the diagnosis of diseases at the molecular level, controlled release systems, drugs, treatment, artificial organs and implants. Furthermore, Soylak stated that nanotechnological fabrics can be used in to design clothes warming in winter and cooling in summbet and that can absorb sweat and keep the body dry, as well as designing color-changing fabrics as desired to protect the body from harmful rays and generate electricity from solar energy.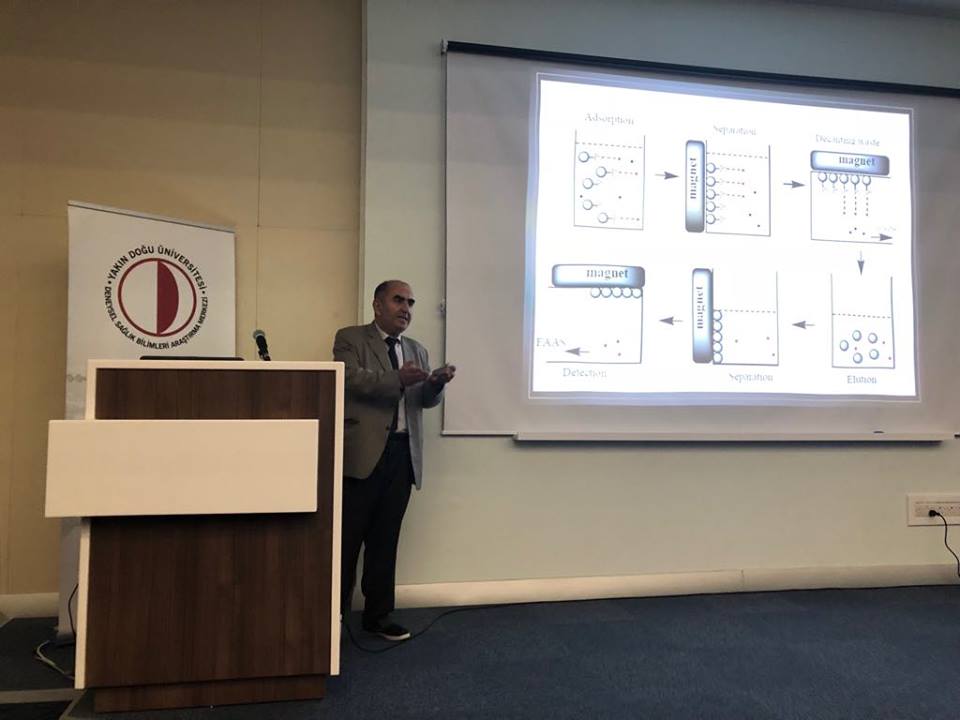 Nanotechnology Situation in Turkey …
Prof. Dr. Mustafa Soylak, taking place in the list of "World's Most Influential Scientists" of Clarivate Analytics (Thomson Reuters) in 2016 and 2017, stated that "the majority of nanotechnology research in Turkey is at theoretical and individual level, that the nanotechnology research gained momentum, taken as one of the priority areas of the Vision 2023 Program prepared by TUBITAK within the scope of the European Union 6th and 7th Framework Program, Horizon 2020.
Conference hits intensive interest …
At the end of the conference, Prof. Dr. Mustafa Soylak expressed his satisfaction by thanking the members of the rectorate of the Near East University and the students for their intense interest in the conference.