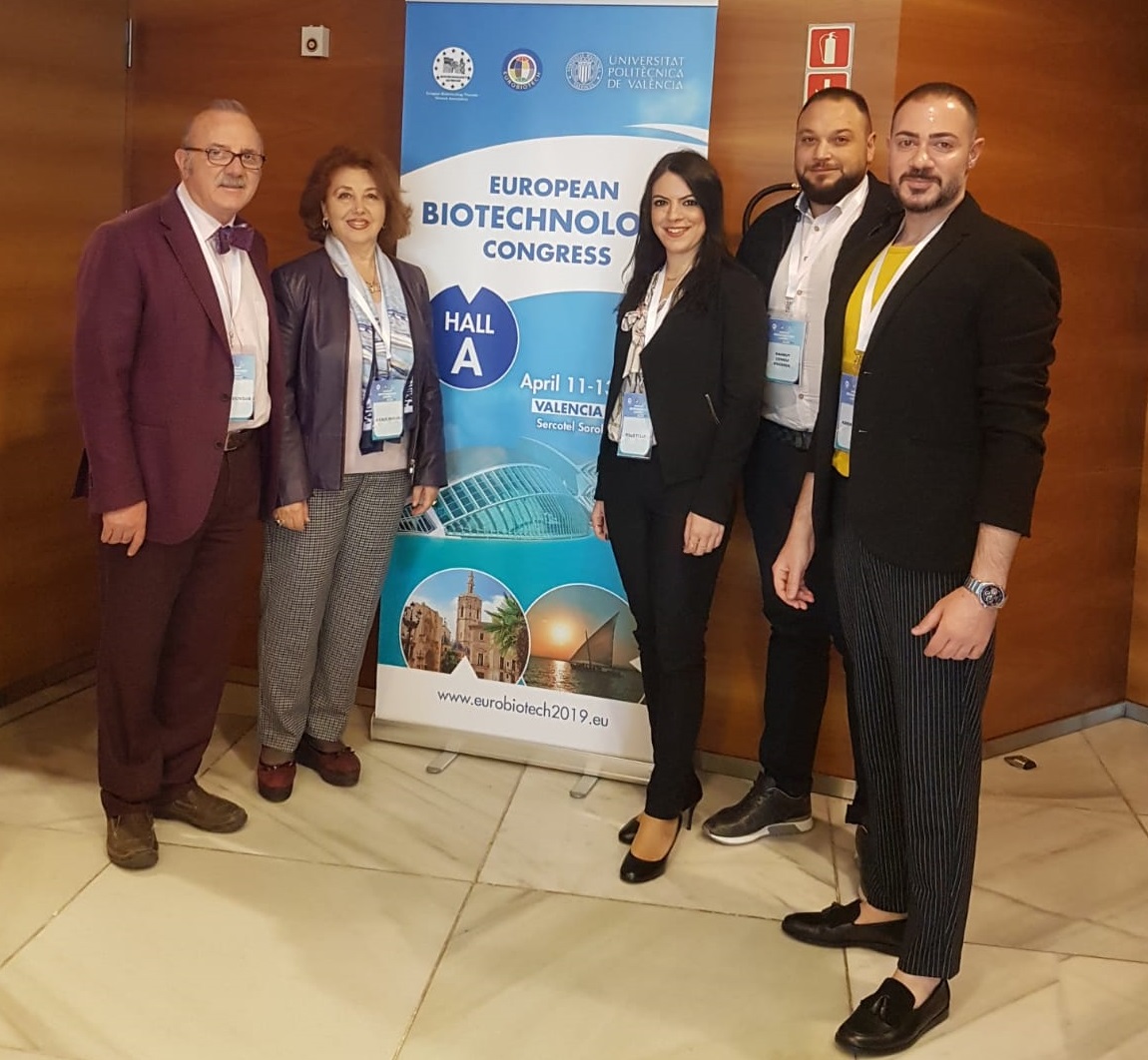 Dean of the Faculty of Medicine of Near East University, Prof. Dr. Gamze Mocan, faculty members and researchers of Experimental Health Sciences Research Center (DESAM), Assoc. Prof. Dr. Mahmut Çerkez Ergören, Assoc. Prof. Dr. Kerem and Assoc. Prof. Dr. Pınar Tülay represented our country at the European Biotechnology Congress hosted by the European Biotechnology Thematic Network Community (EBTNA).
According to the press information released by the Near East University Press and Public Relations Directorate, the Near East University faculty members attended to the "European Biotechnology Congress" with four oral presentations and six poster presentations and became the head of the panel of the conference held in Valencia, Spain...
Prof. Dr. Gamze Mocan made a presentation on Medical Pathology titled "The mutation status and immunohistochemical correlation of EGFR gene mutations in gastric cancer patients."
In the Medical and Biotechnology session, Assoc. Prof. Dr. Mahmut Çerkez Ergören from the Medical Biology Department presented his study titled "High-resolution DNA sequencing to score population-specific variants for rare diseases". Assoc. Prof. Dr. Pınar Tulay from the Medical Genetics Department gave a presentation titled "The relationship between genotypes of thrombophilic polymorphisms and prophylactic treatment in low abortion." In the medical genetic panel, Assoc. Prof. Dr. Kerem Teralı made a speech titled "A comprehensive calculative framework for the re-aiming of FDA-approved medicines in Pseudomonasaeruginosa to prevent the sensation of a sufficient majority."
Poster Presentations attracted great attention...
Also, in the congress, Assist. Prof. Dr. Ayşe Arıkan, a lecturer at Near East University Faculty of Medicine, Department of Medical Microbiology and Clinical Microbiology, and a researcher at DESAM presented the poster titled "Rapid identification of seasonal influenza A and B viruses in nasopharyngeal specimens in Northern Cyprus", Assist. Prof. Dr. Eşref Çelik presented the poster titled "The benefit of esophagogastric endoscopy in the diagnosis of mycotic infection as candidiasis - Case Report", PhD student Emine Erdağ's poster titled "New 2(3H)-benzoxazolone derivatives studies: synthesis, characterization and cytotoxic effects", Assoc. Prof. Dr. Terin Adalıer and PhD student Gülcem Altınoğlu's poster titled "Silk Fibroin-EncapsulatedIbuprofen Micro Particles: Synthesis, Characterization and Anticancer Activity" and "Synthesis, Characterization and Electrochemical Characterization of Silk Fibroin Micro / Nano-Particles".