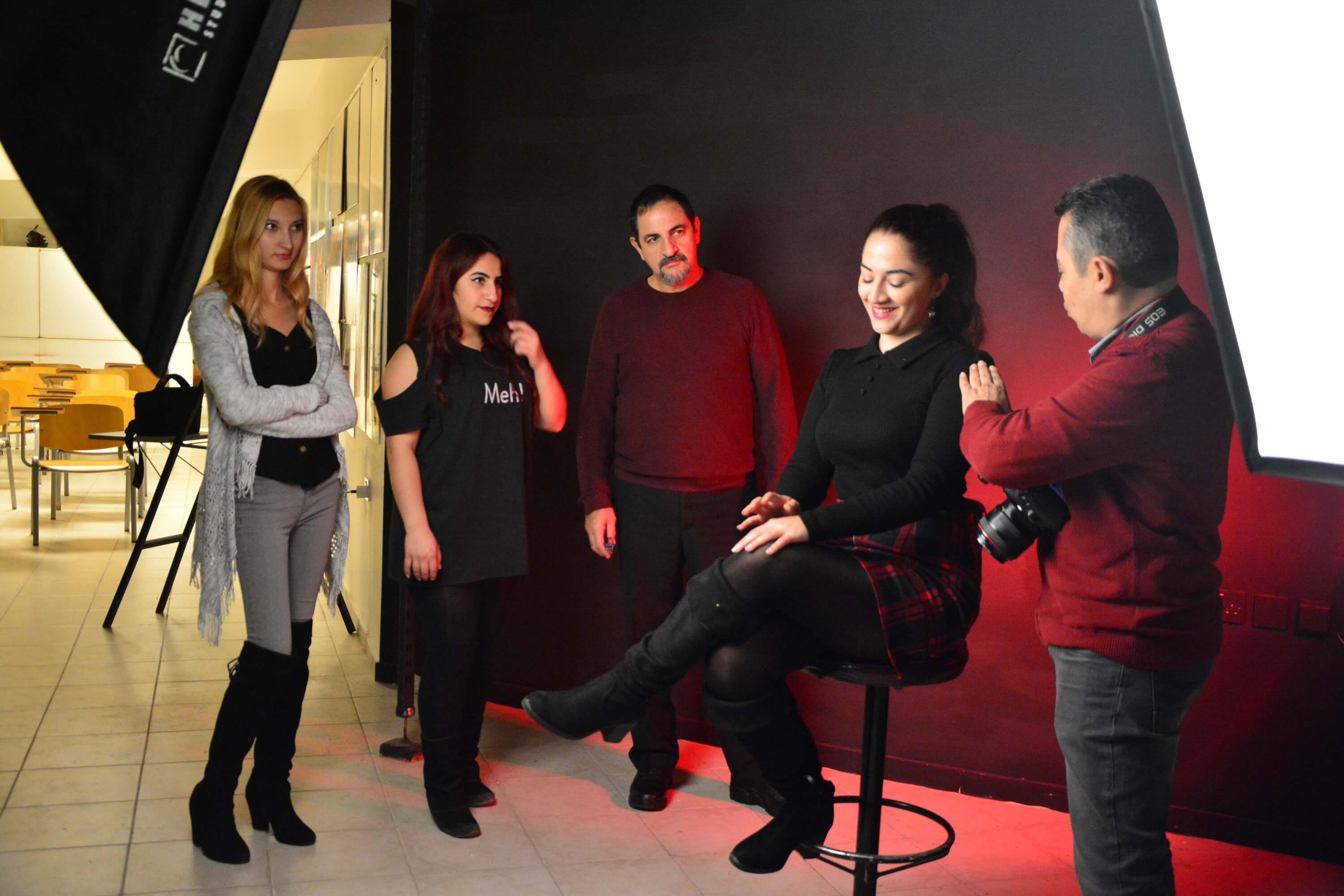 Hüseyin Onurlu was the first guest of the workshops organized under the title "We Are Hosting the Professionals" by the Department of Photography and Cinematography of the Faculty of Communication of Near East University.
According to the press info released by the Directorate of Press and Public Relations Office of Near East University, Photo Göksel Nicosia Coordinator Hüseyin Onurlu, one of the professional studio photographers, participated in the workshop as the instructor and provided the students with theoretical and practical information regarding the techniques and methods being used while taking portrait photograph in the studio. Touching upon the importance of using the light and establishing communication with the model during photograph taking, Mr. Onurlu addressed what the students should do regarding this issue.
Since hands-on applications and professional knowledge and experience are important factors in photography and cinematography, the workshop held at the photography studio of the Communication Faculty of Near East University was realized with intense participation of students.
The Coordinator of the Department of Photography and Cinematography, Gazi Yüksel stated that the workshop was very fruitful and the workshops would be held periodically by hosting the expert professionals.