Varicose veins, also known as vein enlargement, can turn into a serious problem as they progress. In addition to deteriorating the aesthetic appearance, it can also cause serious problems such as swelling, pain or cramps in the legs, infection, bleeding and ulceration (wound) on the skin. Near East University Hospital Cardiovascular Surgery Department specialist Prof. Dr. Barçın Özcem says that the Venaseal method, which is accepted as the most up-to-date and most innovative treatment for varicose veins in the world, has also started to be used at the Near East University Hospital.
Venaseal method, also known as biological bonding
Venaseal, which is applied as the most up-to-date varicose treatment method in the world today, is performed through the use of a new product approved by the American Food and Drug Administration (FDA). The basic material of the product, which has biological adhesive properties, is currently used as tissue adhesive in some surgeries of cardiovascular surgery. Venaseal method is applied by injecting biological adhesive into the varicose vein and closing the vein by bonding.
Venaseal is widely used in the world as the only FDA-approved product. It is stated by experts that they could not reach the peak success of Venaseal due to the serious side effects of its counterparts.
Prof. Dr. Barçın Özcem: "We are now benefiting from non-surgical innovative methods in the treatment of varicose veins"
"Although surgical treatment methods with surgery come to mind first when it comes to varicose treatment, non-surgical and robotic techniques used today have become new and increasingly popular treatment methods," saying Prof. Dr. Barçın Özcem, also stated that innovative methods were used in the treatment of varicose disease at the Near East University Hospital, and that the surgical method was carried out in very few patients who had to be operated on.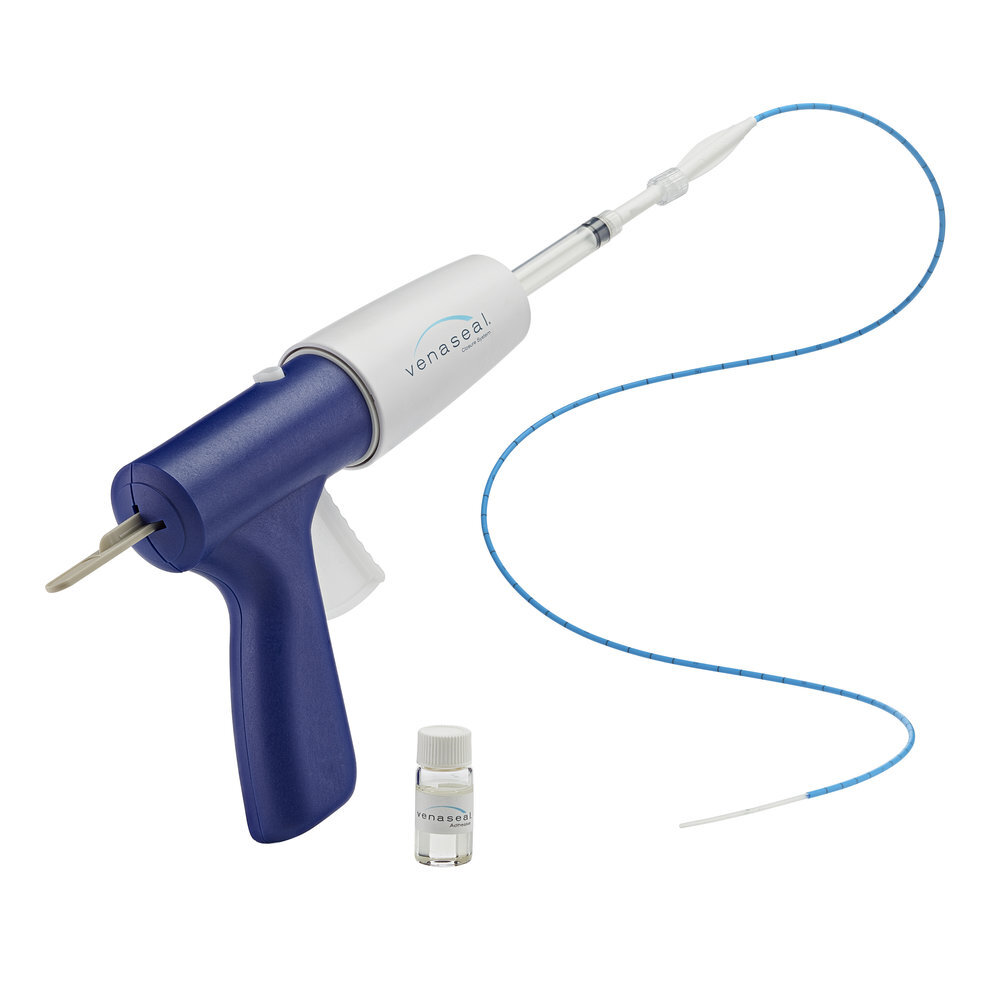 How is it performed?
Prof. Dr. Barçın Özcem explained the method of application of the Venaseal method; "This method is a procedure that must be performed under ultrasound guidance, like laser and radiofrequency methods. Before the application of the Venaseal, the patient must be examined in detail with Doppler ultrasound and the varicose veins must be mapped. The treatment of the varicose vein is provided by injecting adhesive through the catheter path placed inside the varicose vein.
Unlike other methods, the Venaseal method does not require any anesthesia. Very successful results are also obtained as an aesthetic varicose treatment method.
There are no bruises and pain after the application. The process usually takes 10-15 minutes. Although rare, the Venaseal method can be used in combination with other methods.
Prof. Dr. Barçın Özcem: "Venaseal varicose veins treatments are now much more comfortable"
Prof. Dr. Barçın Özcem said that the Venaseal method is a more comfortable procedure than other varicose veins treatments and continued as follows: "With the simple and outpatient Venaseal method, there is no need for anesthesia. Compared to laser and radiofrequency applications, which are other advanced technology methods, less pain and bruising is encountered, and faster recovery is achieved. Again, according to classical methods, there is usually no need for bandages and compression stockings after the procedure."