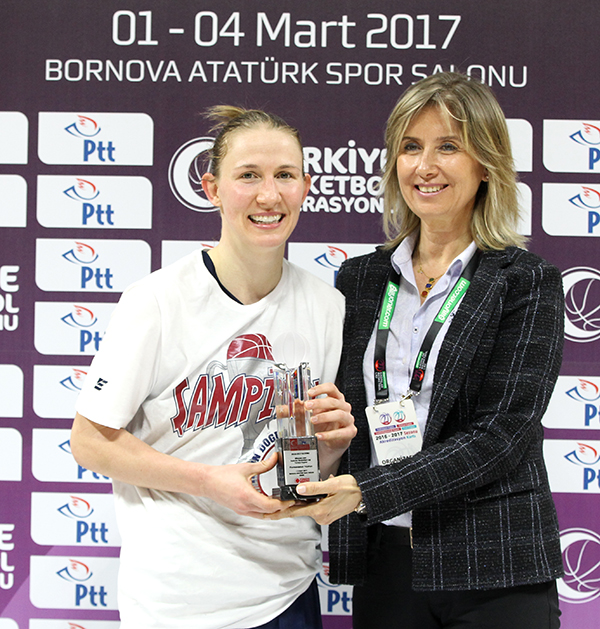 The successful point-guard has left her mark in WNBA history by achieving
double-double in 5 games in a row.
In a game, a double-double refers to a player's basketball performance in
accumulating a double digit number total in two of five categories consisting of points,
rebounds, assists, steals, and blocked shots.
Courtney Vandersloot, the WNBA-patented star of the Near East University Women's
Basketball Team, currently playing in WNBA for Chicago Sky, has become the only
player in WNBA history to have recorded a perfect double-double in 5 games in a
row.
The successful player, who has recently caught a good form graphic under the
Chicago Sky uniform, has had her name written in WNBA history by achieving a
perfect double-double in 5 consecutive games in the season in which she has broken
her career record as well.
The recent performance of the 28 year old point-guard has been drawing attention in
WNBA. While the successful player achieved a perfect double-double in 5 games in a
row, her team Chicago Sky received 3 wins and 2 defeats in these games.
Tying her career high of 26 points while averaging 7.7 assists and seven rebounds in
games played between July 31 and August 6, Vandersloot was named the WNBA's
Eastern Conference Player of the Week for the second time in her seven-year career.
Courtney Vandersloot, the 2015 WNBA assists leader, averaged 7.7 assists and
topped the assists-leader board in the Eastern Conference. Besides, the 1.73 m.
point-guard averaged 11.3 points, 7.9 assists, 4 rebounds and 1.5 steals and
demonstrated an outstanding leap in WNBA regular season.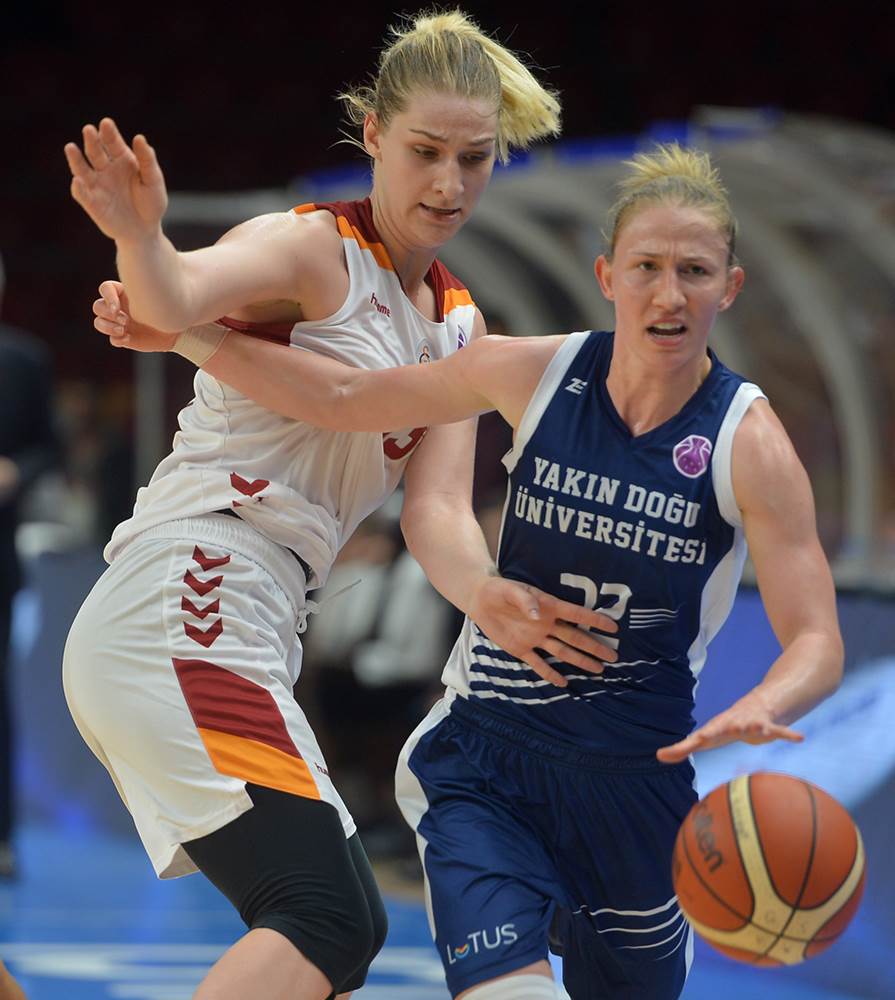 Vandersloot: "It's my best season and I am enjoying it"
According to the statement released by the Near East University Sports Club,
Courtney Vandersloot shared her views regarding her career record that she
achieved. "Considering the WNBA stats, I am experiencing my best season, I enjoy it
and I feel very happy" said she.