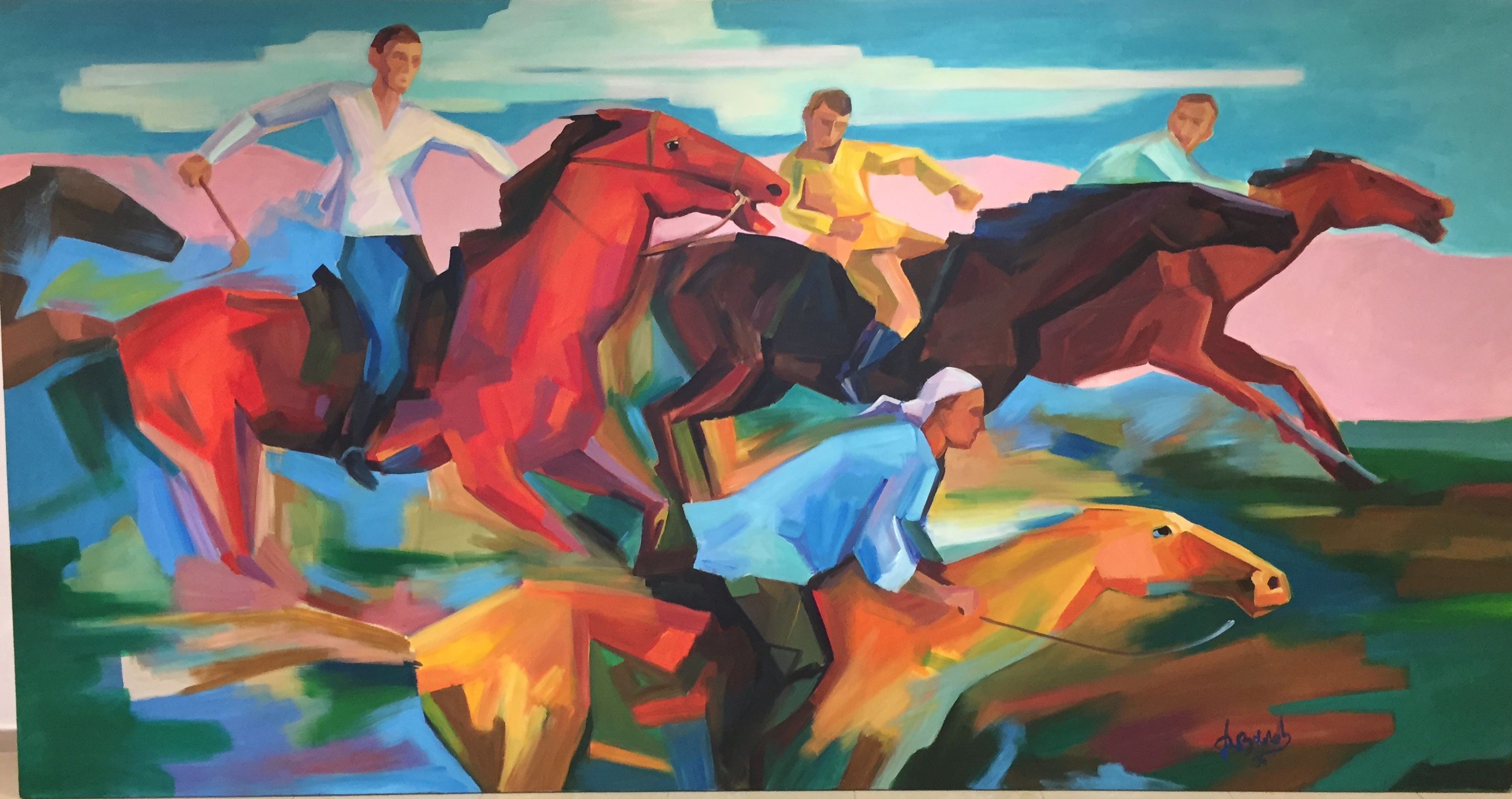 Two solo exhibitions consisting of artworks of Kazakh artists Sagin Abzalov and Yasbi Agitayev will be opened by the Minister of Economy and Energy, Hasan Taçoy.
According to the information provided by the Directorate of Press and Public Relations of the Near East University, the opening of two solo exhibitions consisting of a total of 31 works will be held on Monday, October 28, 2019 at 08.30 at the exhibition hall of the Near East University Atatürk Culture and Congress Center.
Artist Sagin Abzalov depicts the Great Migration History of Peoples…
Kazakhstan Painting Artist Abzalov Sagin depicts the history of the old features and defeats in his work titled "Old Tree", one of the 14 paintings in his solo exhibition consisting of 14 artworks. In his work titled "Following the Sun", the artist depicts the great migration history of his ancestors and peoples.
Who is Sagin Abzalov?
He was born on 17 March, 1970, in the city of Atyrau. In 1996, he enrolled to Halel Dosmuhamedov Atirav University, Faculty of Fine Arts. Nowadays he is busy with creative activities. He is a participant of international, national, regional and urban exhibitions and projects. He has won various awards in the field of art, won awards in various exhibitions, and has organized solo exhibitions in Atyrau. In 2003, he held a solo exhibition in Astana. His works are in private collections in other countries besides Kazakhstan and in state museums.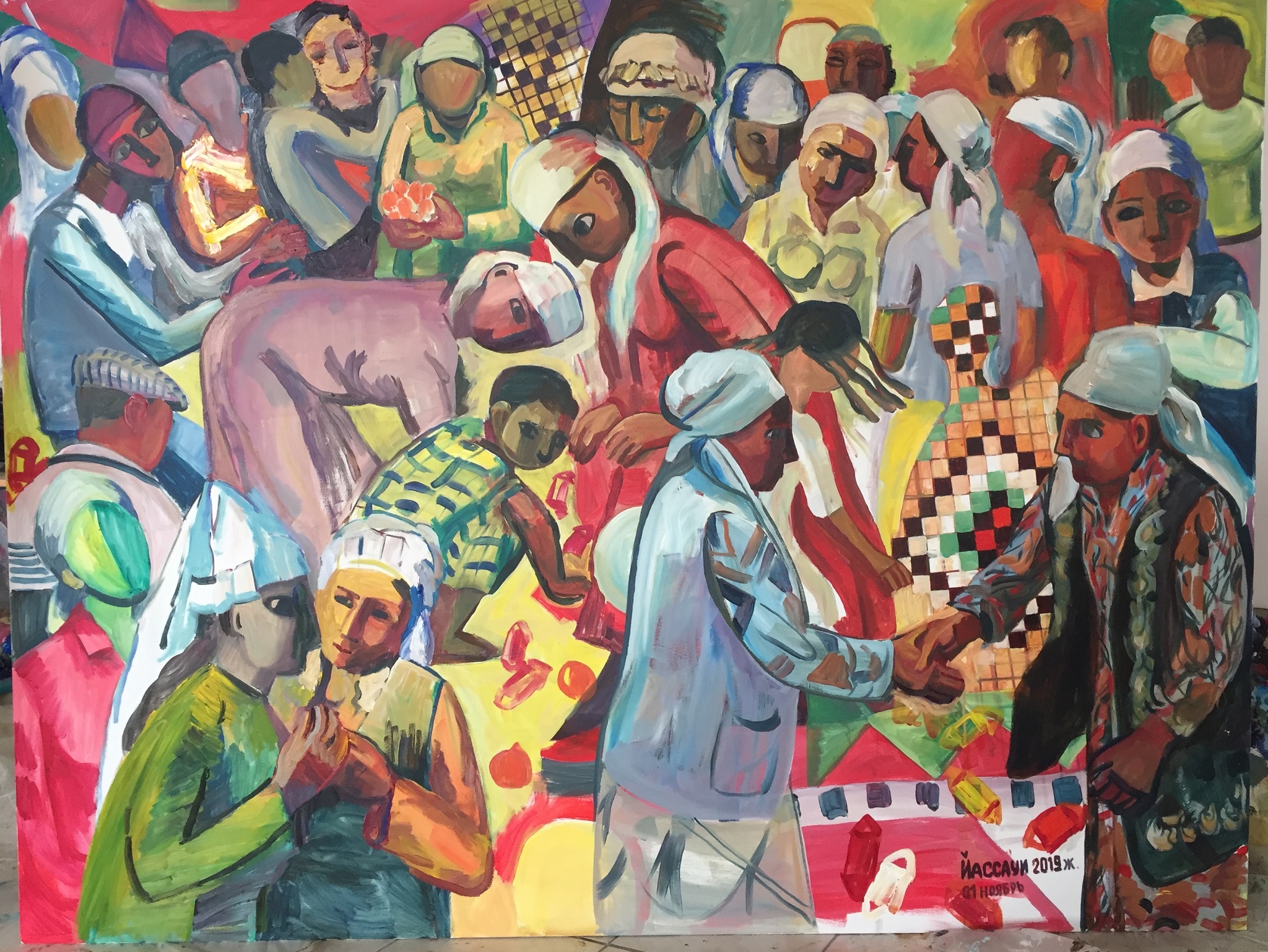 Artist Yasbi Agiyev Depicts Kazakhstan's Traditional Wedding Celebration and National Dinner…
Kazakhstan Painting Artist Yasbi Agiyev depicts a part of the wedding celebration in one of his works titled "Scarf for the Bride" in his solo painting exhibition consisting of 17 works. After playing the music with a dombra (Kazakh national musical instrument), the bride wears a traditional white scarf, which means that the bride is the wife of the family hearth. In his work next to the Samovar, a middle-aged woman pours tea, while the young lady next to her thinks of her own future. In the work, the artist shows Kazakhstan national dish on the table.
Who is Yasbi Agiyev?
He was born in 1949 in Kyzylorda, Kazakhstan. In 1970, he graduated from the Leningrad Art School in St. Petersburg. He graduated from university in 2006. He worked as an artist in the regional ethnography museum. He has been retired since 2012. He is a Cultural Figure of Kazakhstan. He frequently attends exhibitions abroad.