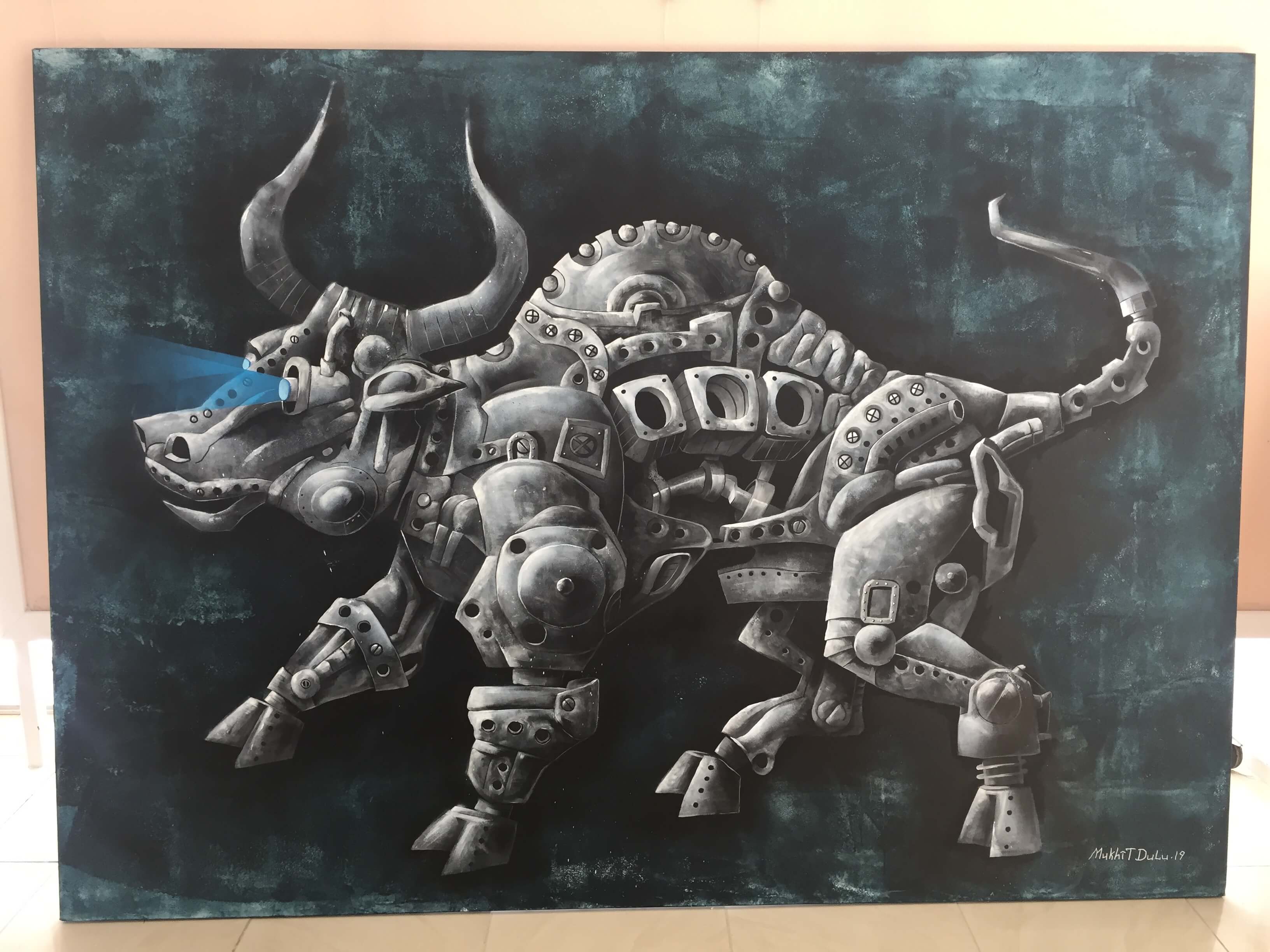 Two separate exhibitions consisting of 70 artworks exclusively made for Cyprus Museum of Modern Arts by Kazakh artists Yasbı Agıtayen, Sagın Abzalov, Manas Kazıkeyev, Darıya Kasteyeva, Marat Gabdrakhmanov, and Nelli Bube, Rakhimzhan Sadygulov, Mukhit Murzaliyev, Tileuzhan Batanov, Nurbolat İskakov and Gleb Antochshenko-Olenev will be opened by Minister of Economy and Energy Hasan Taçoy.
According to the press information provided by the Directorate of Press and Public Relations of the Near East University, the opening of the two exhibition consisting of 70 artworks will be held on Tuesday, September 17, 2019 at 09.00 at the Exhibition Hall of the Faculty of Communication at the Near East University.
In the works of the Kazakh artist Daria Kasteeva, in addition to traditional painting and works in the classical national style, the decoration is completely manifested. It is also seen in his work that the characteristic flatness is combined with color contrasts.
Artists will exhibit Abstraction, Decorative and Portrait works in their works…
State Artist of Kazakhstan Yasbi Agitaev works in abstraction style. Manas Kazikeev prepared his works in a decorative style. Marat Gabdrakhmanov exhibits his works in portrait style. Sagin Abzalov works reflect the themes of Kazakhstan. Tleuzhan Batanov, Nurbolat Iskakov, Rakhimdzhan Sadigulov who are the State artists of Kazakhstan use the decorative style in their works. Mukhit Murzaliev and Gleb Antoshenko-Olenev exhibit their works in "wall painting" style.