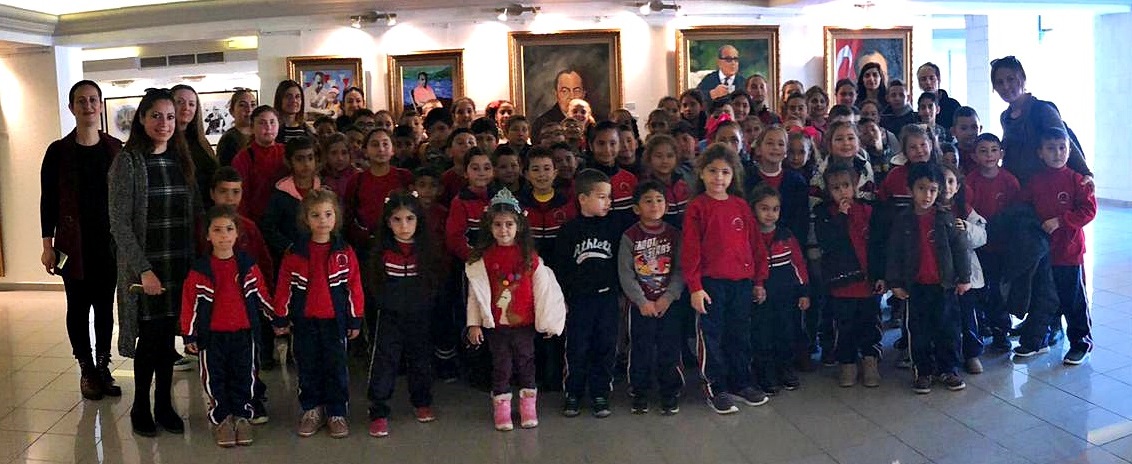 It was stated that with their accompanying teachers, Türkmenköy Primary School students visited the exhibition held due to the 35th death anniversary of the Great Turkish Cypriot Leader Dr. Fazıl Küçük. Held at Museum of Cyprus Museum of Modern Arts, at the helm of the Near East University Education Foundation, 165 art pieces made by 92 artists is continuing to receive a lot of visitors.
According to the press info release issued by the Directorate of Press and Public Relations of Near East University, teachers and students from the Türkmenköy Primary School were provided details during their visit to the Dr. Fazıl Küçük and National Struggle exhibition.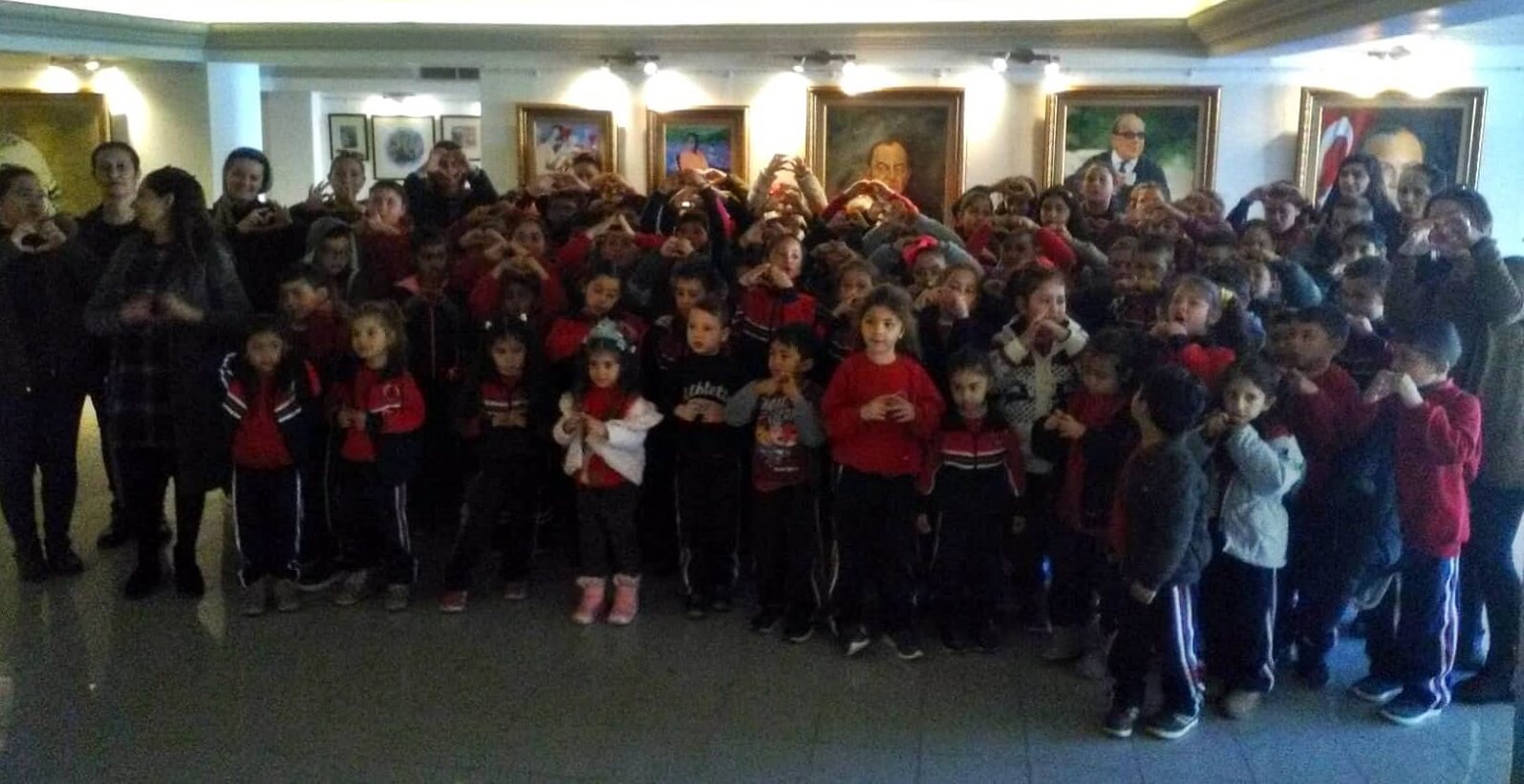 Rengül Selkan: "As a great Turkish Cypriot Leader, it is possible to see the influential traces of Dr. Fazıl Küçük in many different fields…"
A teacher from the Türkmenköy Primary School, Rengül Selkan, made a statement and asserted that it was a splendid exhibition convenient for such a valued leader of the Turkish Cypriots; such that with his newspaper, to his profession as a doctor, and his leadership within the Turkish Cypriot are all revealed excellently.
In addition to the above, Rengül Selkan expressed that it had been a very educational trip for the students in terms of visualising what they had been taught at school. Finally, Rengül Selkan expressed gratitude to everyone involved in realising this stupendous exhibition.