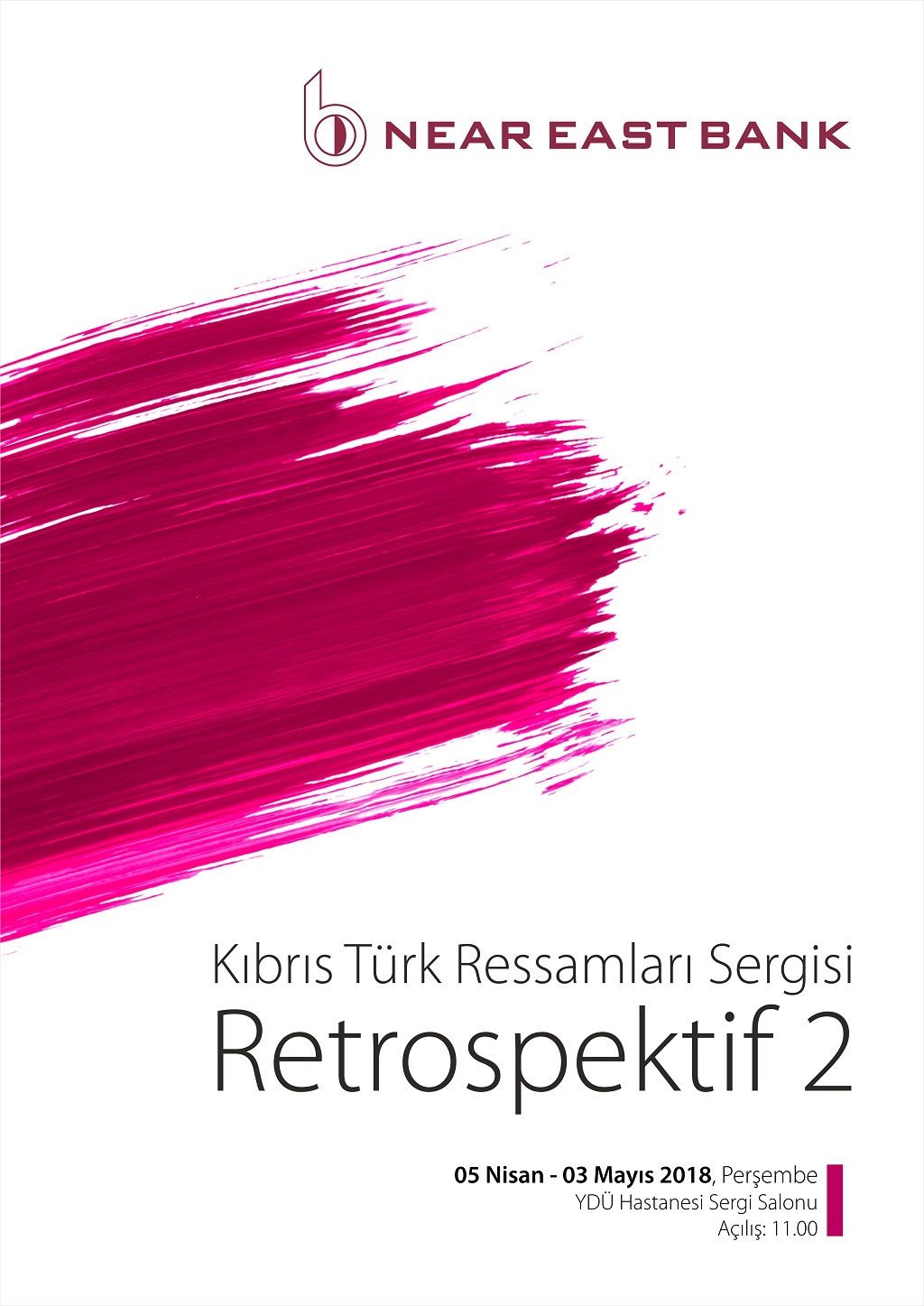 The second of the "Turkish Cypriot Painters Retrospective Exhibition" is being held under the auspicies of Near East University Founding Rector Suat İ. Günsel and and Near East Bank.
According to the press statement made by the Near East University Press and Public Relations Directorate, the Turkish Cypriot Painters Retrospective Exhibition II, which will be realized within the scope of Painting and Art Museum activities and consisting of about 40 works of 20 painters, will be held at the Near East University Hospital exhibition hall and opened on Thursday, April 5. at 11 o'clock.
In the exhibition, works of Yilmaz H. Hakeri, Salih M. Çizel, Cumhur Deliceirmak, Nilgün Güney, İlkay Önsoy, Aşık Mene, Sumer Erek, Hikmet Olgaçer, Yücel Yazgın, Mustafa Hastürk, Hüseyin Özinal, Osman Keten, Mehmet Ulubatlı, Feryal Sükan, Ruzen Atakan , Mustafa Öztunç, Serkan İlseven, Birgül Beyazyüz, Zehra Şonya and Icon Uygur will take place.
In the first exhibition which was opened in January, the works 18 artists focusing on different themes such as nature, naturmort, portait, nude, and so on and who were born between 1890 and 1950, were exhibited.
Dr. Mustafa Hastürk: "This time the works of middle-aged artists will be exhibited"
The art director and curator of the exhibition, Mustafa Hastürk, stated that the works of middle-range artists will be exhibited in the second retrospective exhibition with which they are aiming to keep a record of the historical process of the Turkish Cypriot plastic arts.
Dr. Hastürk, reminding that the exhibition will be held under the auspices of Founding Rector Dr. Suat Günsel and Near East Bank and with special interest and support of Dr. Günsel, said "Our exhibition covers the period of development and maturity with the birth of the Turkish Cypriot painting arts. The catalog prepared for the exhibition is very important for presenting an important period of the Turkish Cypriot painting. We expect all artists and art lovers to take part in this exhibition which is the second of its kind, and the line will continue with the young generation. "