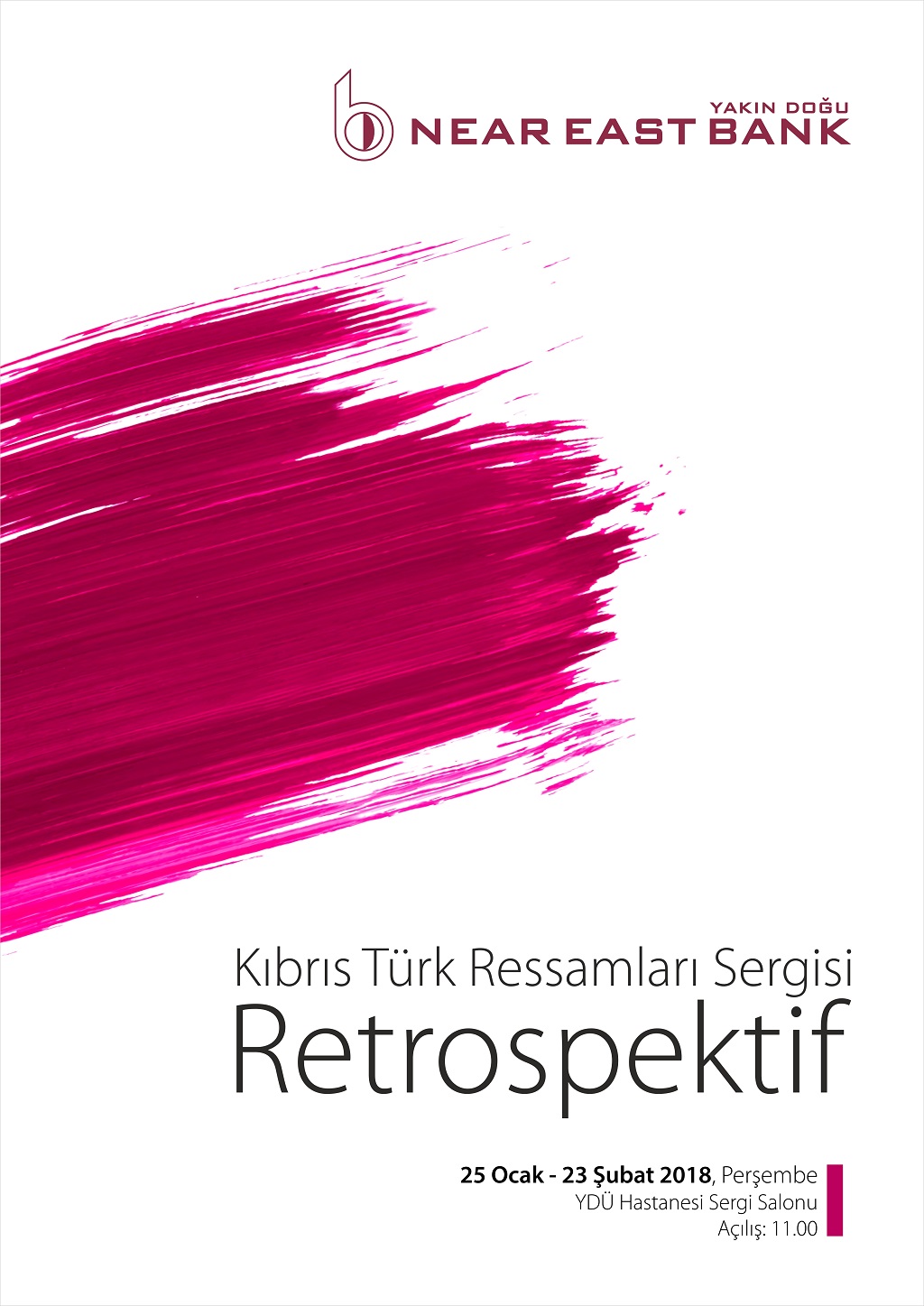 The "Retrospective Exhibition of Turkish Painters" organized by the Near East Bank will be opened by the President of the Parliament, Dr. Sibel Siber, at the Near East University.
In the statement made by the Near East University Press and Public Relations Directorate, it is stated that "Retrospective Exhibition of Turkish Painters" which will be composed of 18 works of the Turkish Cypriot painters, will be opened for the art lovers at the Near East University Hospital Exhibition Hall on Thursday, January 25, 2018 at 11:00. The exhibition will be open for the visitors until February 23, 2018.
The exhibition, which included painters born between 1890 and 1950, artists will include works of different themes such as nature, naturmort, portrait, nude.
The exhibition, which includes the period that can be called as the first and second generation painters together with the beginning of the Turkish Cypriot picture, is composed of the following artists' works: Olga Rauf, Ismet Vahit Güney, Cevdet Çağdaş, Ayhan Menteş, Ali Atakan, Göral Özkan, İnci Kansu, Salih Oral, Günay Güzelgün, Gönen Atakol, Özden Selenge, Ismet Tatar, Emel Samioğlu, Emin Çizenel, Güner Pir, Türksal İnce, Feridun Işıman and Hikmet Uluçam.
"We want to document the Turkish Cypriot Painting"
The art director and curator of the exhibition, Mustafa Hastürk, stated that they aim to make sure that Turkish Cypriot painting art is not forgotten.
Dr. Hastürk said, "The exhibition, which will take place with special interest and support of Suat Günsel, Founding Rector of NEU, covers the period of the birth of the Turkish Cypriot painting as well as the development and maturity periods . The catalog prepared for the exhibition and the exhibition itself is very important for presenting an important section of the Turkish Cypriot image. We were unable to include all the painters who were supposed to be in scope for reasons beyond our control, but we remembered to refer to them in the catalog, too. Our aim with this exhibition and the catalog we have prepared is to document the forgotten art of the Turkish Cypriot people and bring them to the attention of the art lovers. We cordially invite all the artists and art lovers to our exhibition ".