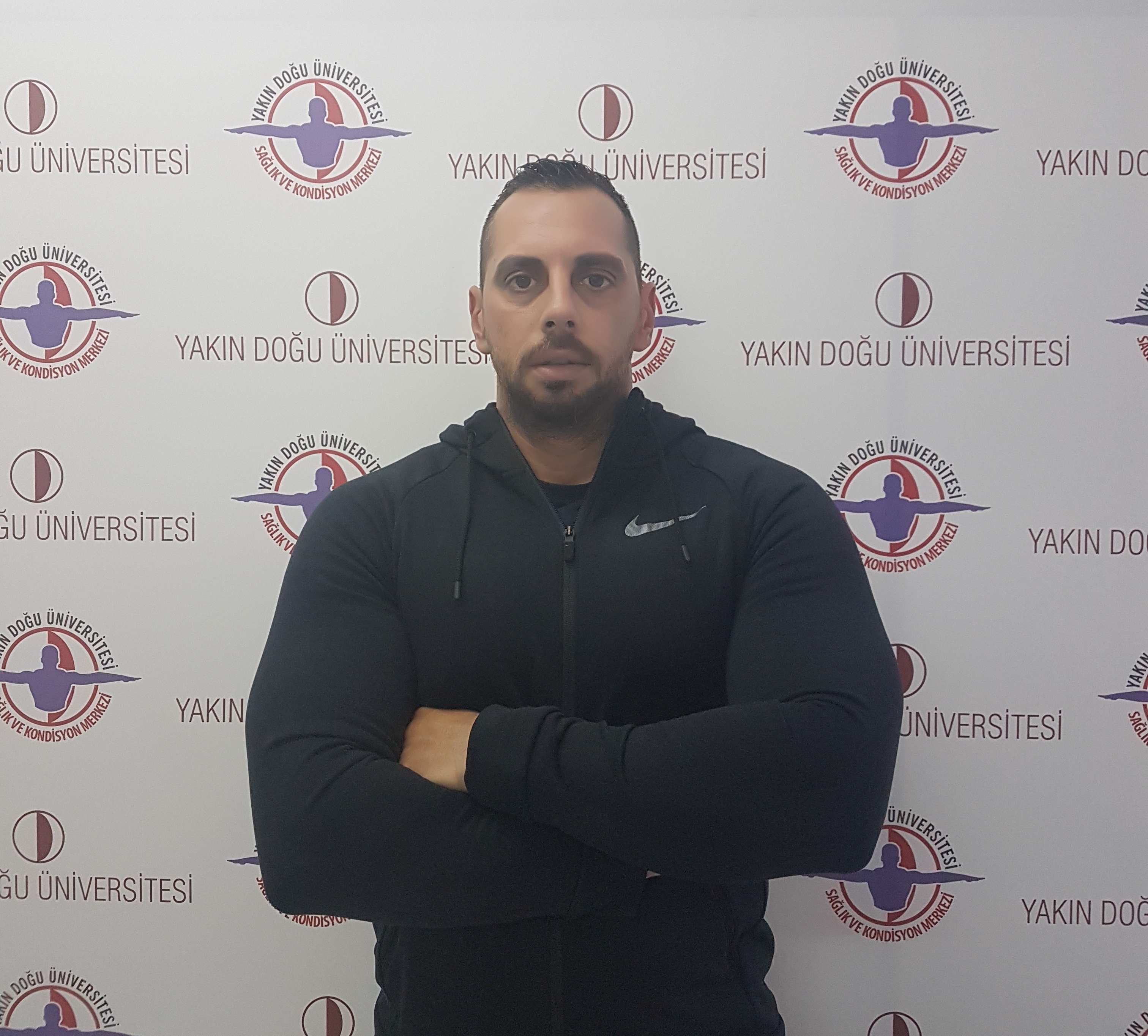 Turgut Zabit has been appointed as the Head of Near East University Sports Tower, which is to be opened by the Prime Minister of the Turkish Republic of Northern Cyprus (TRNC) on 25th October 2017 and in which 120 sports instructors and personnel will be employed in.
According to the press release issued by the Directorate of Press and Public Relations of Near East University, Turgut Zabit who is currently the Head of Near East University Health and Condition Centre and is a fitness trainer has been appointed as the Head of Near East University Sports Tower.
Sports in all different types of sports for all age groups...
It was pointed out that the Sports Tower will be a centre where all different types of sports activities will be available to all age groups. The Sports Tower has been expressed to be equipped by latest technology cardio devices, and that it was prepared to be used to do sports activities such as fitness, step, aerobic, spinning, TRX, Kangoo Jumps, Total Body, and many more at a hygienic environment. Furthermore, sports sessions for Pilates, Yoga, Functional Balance, X Body, Zumba, Spinning, Box, Brazilian Jiu Jitsu, Shotokan karate, Kettlebell, gymnastics and dance classes will be available. Alongside the numerous variety of sports activities to be provided at the Sports Tower, athlete nutritional products and a dietician will be facilitated; including special sports offered for the benefit of children and women.
Individuals with special needs have not been forgotten…
It was stated that individuals with special needs had not been forgotten and they were to be provided special sports programs with specialised trainers.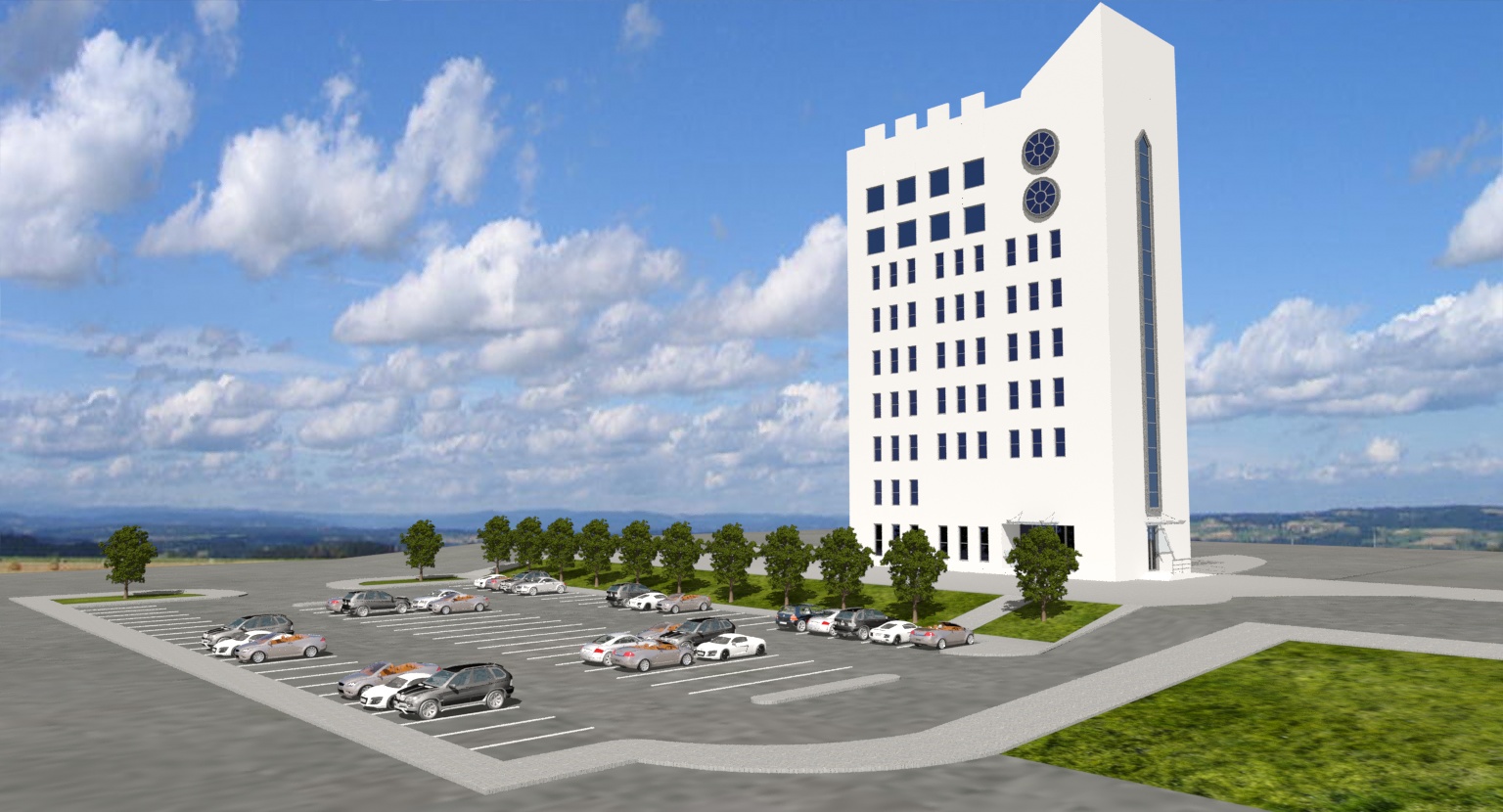 Devices which are very rarely found in other sports centres will be available for use at the Sports Tower…
Designed by Pininfarina, an Italian car design firm- including the designer of world renown Ferari, also designed the Italian Panatta Sports products that will be available at the Sports Tower which will create opportunities for new sports trends.
Sports Tower members will be find the opportunity to lose weight and do sports with products produced in the European Union with the latest technology such as Inbody and Bodyshape treadmills, cryotherapy saunas, body analysis devices. Moreover, colour therapy, air ionisation, ozone treatment, electro stimulation, LED photo-collagen, aromatherapy, vaccum effect, infrared heating, active cryo applications will also be presented at the new fitness centre
Turgut Zabit: "We must invest in sports and in health!"
Head of Sports Tower Turgut Zabit provided details regarding the facilities to be provided at the sports tower and said that the NEU Sports Tower will be location, especially in Nicosia, which is to provide contemporary equipment to do sports in a healthy and modern environment. He further added that the Sports Tower would provide sports activities in many different branches and reminded everyone that sports was a significant aspect to attain a healthy living.
Turgut Zabit further stated that Near East University put great efforts and the necessary support to facilitate the best conditions for all the children, the youth and the adults to find the convenient environment to do sports they wished to do.
He pointed out that the 9 floored NEU Sports Tower was designed in such a way that children at a very young age and individuals of all age groups were provided the opportunity to do sports in a well-equipped location with the aim to raise a healthier generation for the future. He added that each floor will be used to do a different branch of sports and that a dietician will be supporting the individuals doing sports by giving them a nutritional program to have a proper diet to be healthy.
Turgut Zabit emphasised that the sports equipment chosen for the NEU Sports Tower was selected among the best possible equipment available on the market to promote and preserve the health of individuals' bones and skeletal system. Additionally, he pointed out that in order to lose weight healthily, latest technological devices were to be provided for the service of the members. Turgut Zabit ended his words by inviting everyone to do sports for a healthier life; emphasising the importance of getting rid of body fat which has a negative impact on one's health, adopt a healthier way of living by eating healthier and by doing sports to be fit.
Who is Turgut Zabit?
Turgut Zabit was born on 30th June 1980, in Nicosia Cyprus. He went to Şht.Tuncer Primary School, then to Şht.Hüseyin Ruso Middle School and completed his secondary school in Lefkoşa Türk Lisesi Literature Department. Subsequently, he graduated from Near East University School of Physical Education and Sports and became a sports teacher. Currently, he is undertaking his postgraduate degree (Master's) in Near East University Department of Special Education. Although Turgut Zabit played football for many years, he had to stop playing, and this led him to start fitness as a sport. He has
He has been a fitness trainer over the past 20 years and also a box trainer. Additionally, he has been applying training programs for individuals with special needs with a team which he had founded himself. He is married and is the father of one child. Over the past 3 years, Turgut Zabit has been acting as the Head of the Near East University Health and Condition Centre.