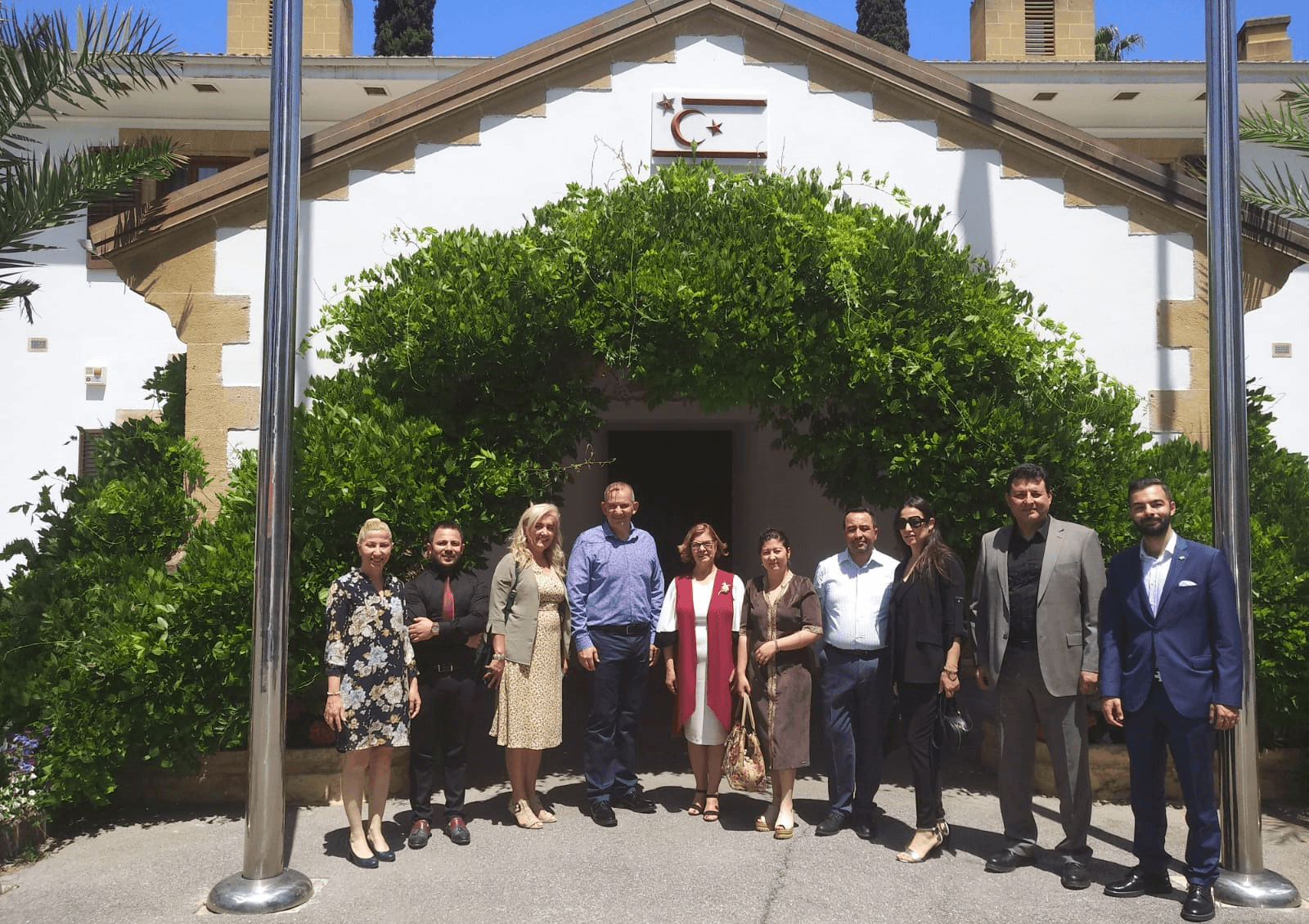 Near East University Disability Rights Monitoring Committee, which was established with the purpose of monitoring the rights of people with disabilities within the framework of human rights in all areas of the society and supporting the inspection bodies, paid a visit to Meral Akıncı, the spouse of President Mustafa Akıncı.
The directorate of Press and Public Relations Office of Near East University released that EHIC Chairperson Professor Zehra Altınay along with members Associate Professor Dudu Ozkum Yavuz, Associate Professor Fevzi Kasap, Associate Professor Hatice Bebiş, Associate Professor Nazım Burgul, Assistant Professor Ayhan Dolunay, Assistant Professor Kaan Uyar and Exp. Şahin Akdağ paid a visit to Meral Akıncı, the spouse of President Mustafa Akıncı, and delivered information regarding the voluntary activities carried out by EHIC within the scope of monitoring and inspecting the rights of people with disabilities.
Activities carried out for people with disabilities were praised…
Expressing that she appreciated all the activities that carried out by Near East University for people with disabilities, Meral Akıncı stated that since 2013, she had been supporting the activities and trying hard to participate in all kinds of activities carried out by the Societal Research and Development Center, which is affiliated with Center of Excellence of Near East University.
Expressing her pleasure of being informed about the mission and vision of EHIK, which aims to ensure a more accessible and inclusive society for people with disabilities through monitoring the disability rights within the frame of human rights and developing scientific projects, Meral Akıncı congratulated the executives and academics, who had been instrumental in establishing such a formation.