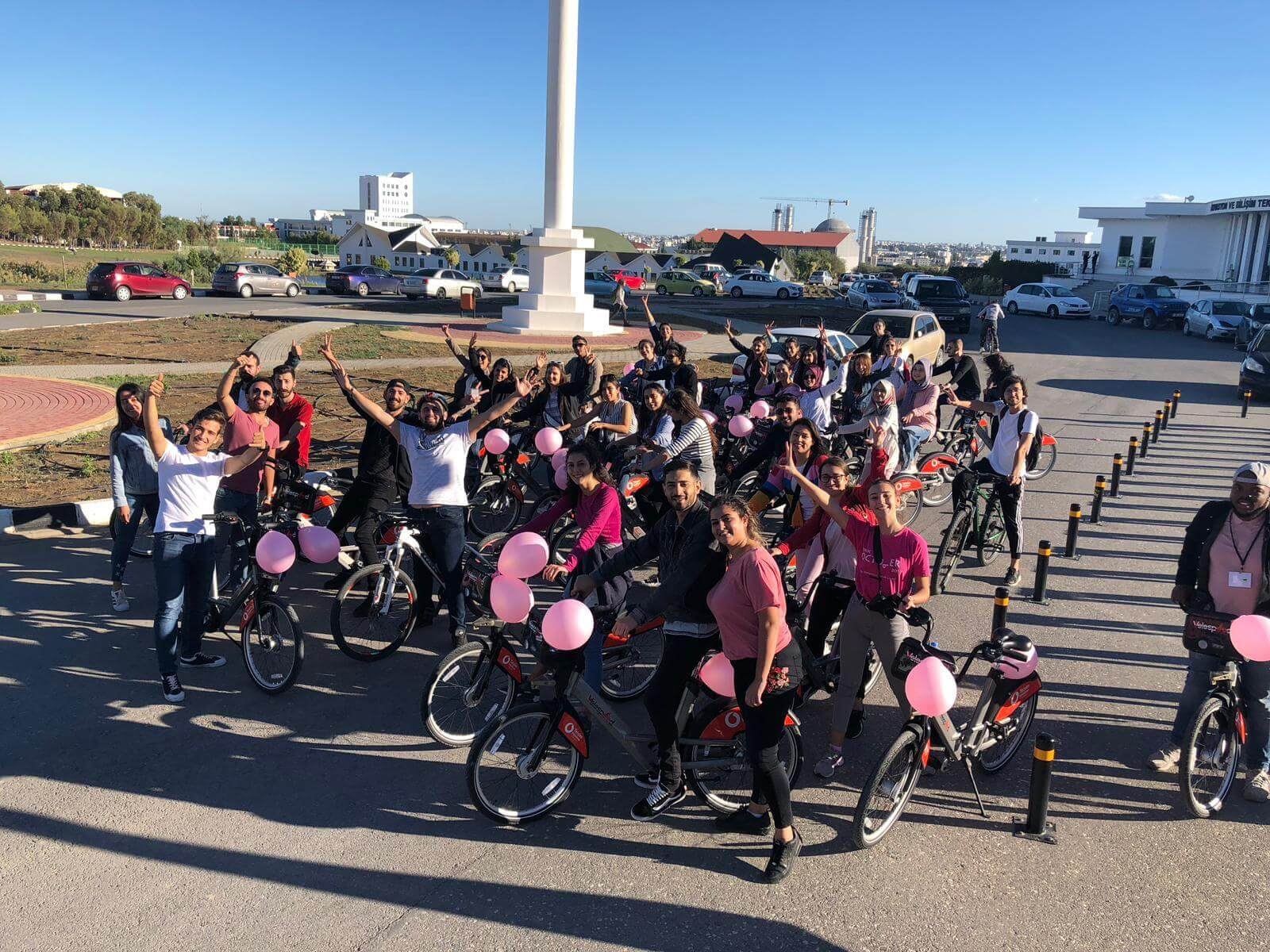 Functioning under the body of Near East University Student Deanery, the Nursing Club held an event to draw attention to breast cancer; a cycling event with pink balloons as the symbol of breast cancer.
According to the press release issued by the Directorate of Press and Public Relations of Near East university, the event was held with the support of the `Velespeed` company. Furthermore, the cycling tour was realised on Near East University campus and the Nursing Club Members attached pink balloons to their bicycles and pedalled round the campus to raise awareness on breast cancer.
In addition to the above, it was pointed out that the event gave start in front of the Near East University Innovation and Informatics Centre and a lot of interest was shown by the Near East University academicians and students. Moreover, via the event, people were informed that anyone could develop cancer and that it was rather significant to get regular checks to enable early diagnosis of the disease.
Assoc. Prof. Dr. Dudu Özkum Yavuz: "Our support to social responsibility projects will continue!"
Dean of students Assoc. Prof Dr Dudu Özkum Yavuz made a statement regarding the matter and expressed that anyone could develop cancer- thus we all needed to be cautious about enabling early diagnosis opportunities. She emphasised that the average age for developing breast cancer was decreasing and therefore we needed to be active to prevent the development of the disease and be healthy. She further asserted that they would be continuing to support social responsibility projects in the future.